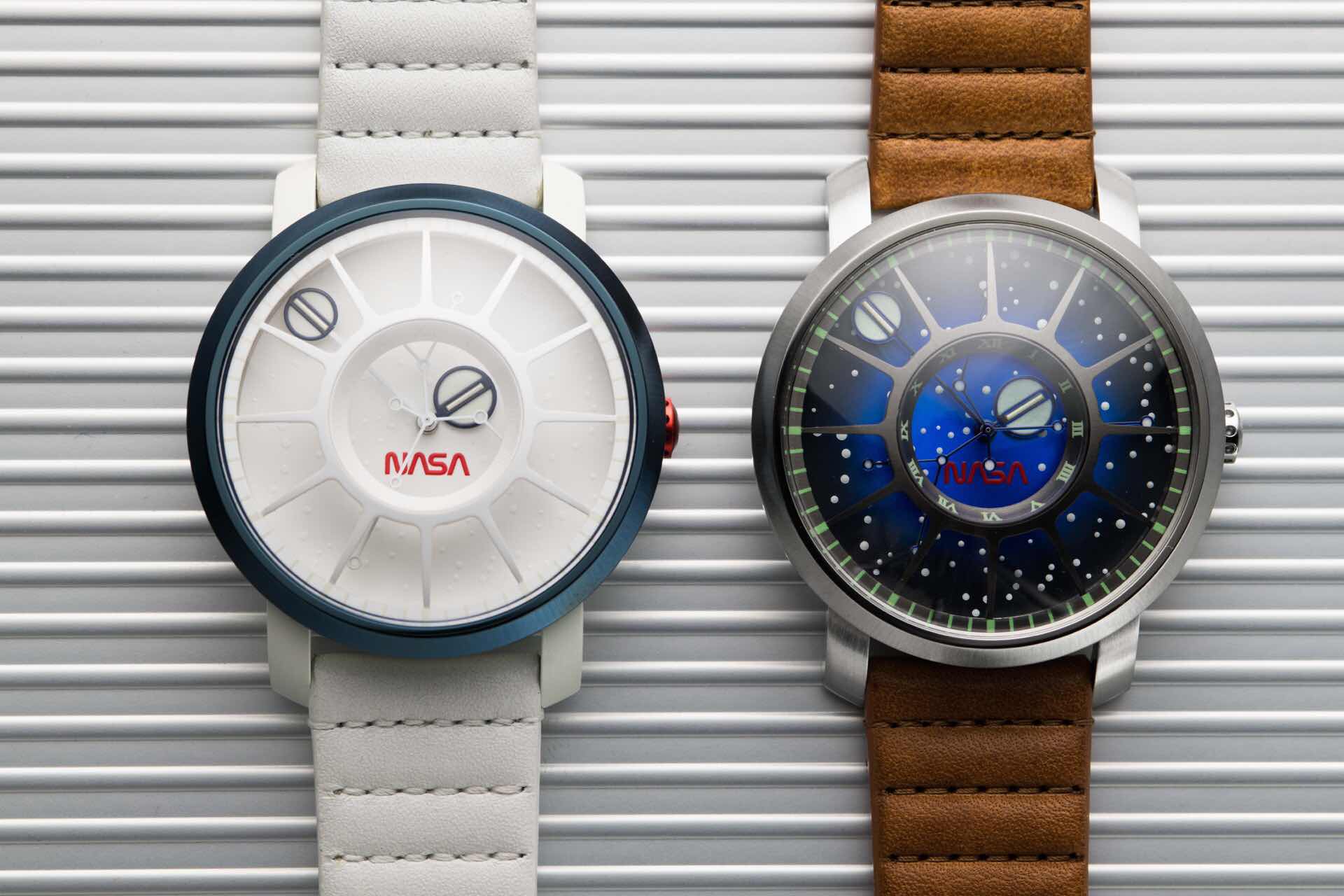 Xeric "Trappist-1 NASA Edition" Automatic Watches [Kickstarter]
The guys at Studio Neat aren't the only ones taking to Kickstarter to celebrate the 50th anniversary of Apollo 11. To pay similar tribute, watch brand Xeric — which launched in 2017 with their "Trappist-1 Moonphase" line of automatic timepieces that let you wear a galaxy on your wrist — are back with a line of completely redesigned, NASA-backed variants of those original designs.
Now powered by an automatic self-winding movement rather than a battery, the Trappist-1 NASA Edition uses two orbiting, brightly glowing planets to tell the time (inner orbit = hours, outer orbit = minutes), plus a multi-armed second "hand" that creates a moving constellation map as the seconds tick by.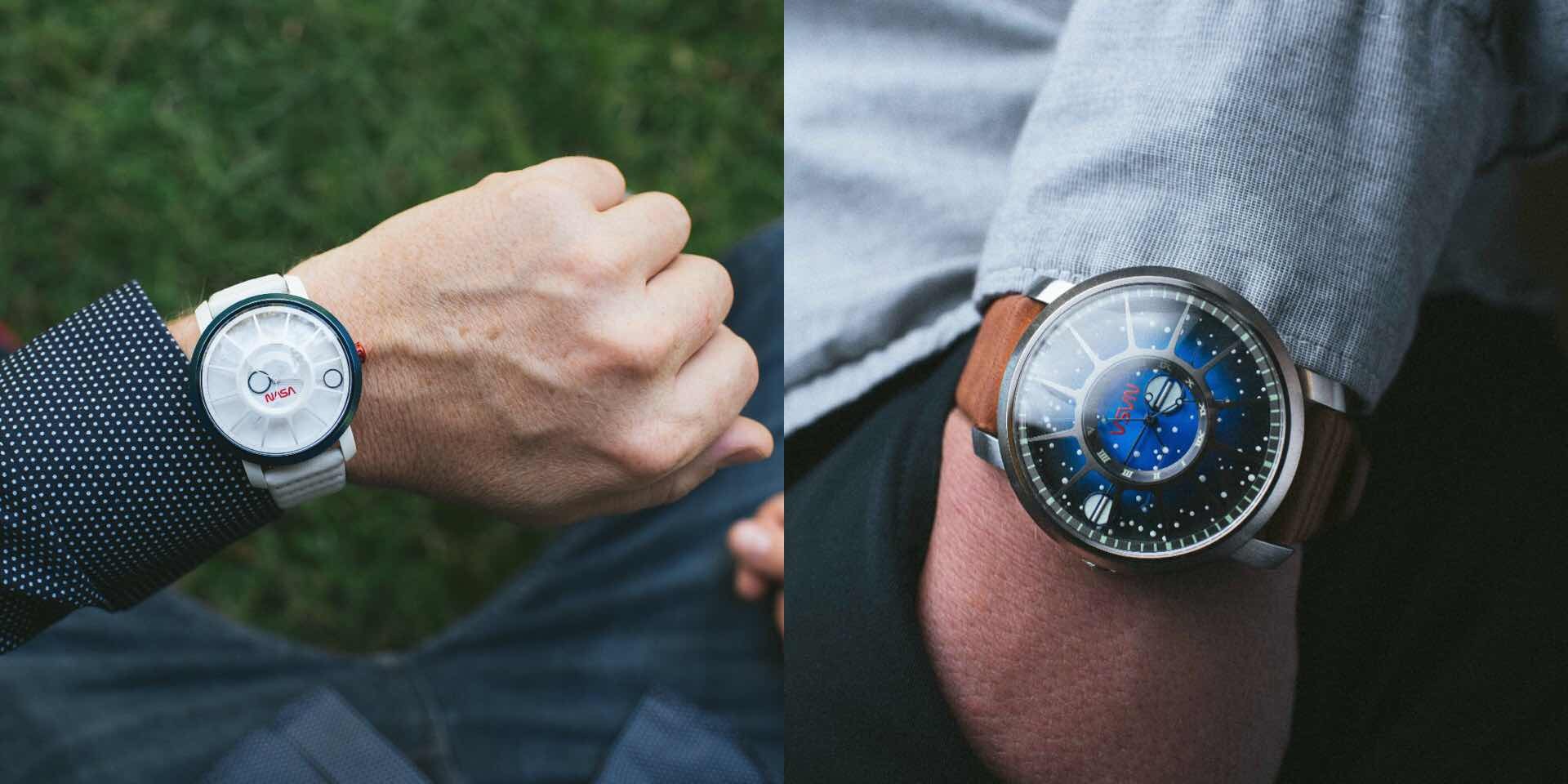 All of this is contained within a domed, shatter-resistant Hesalite crystal and framed by a watch face grille designed to look like the Cupola observatory module on the ISS, the 12 "bridges" of which act as hour markers.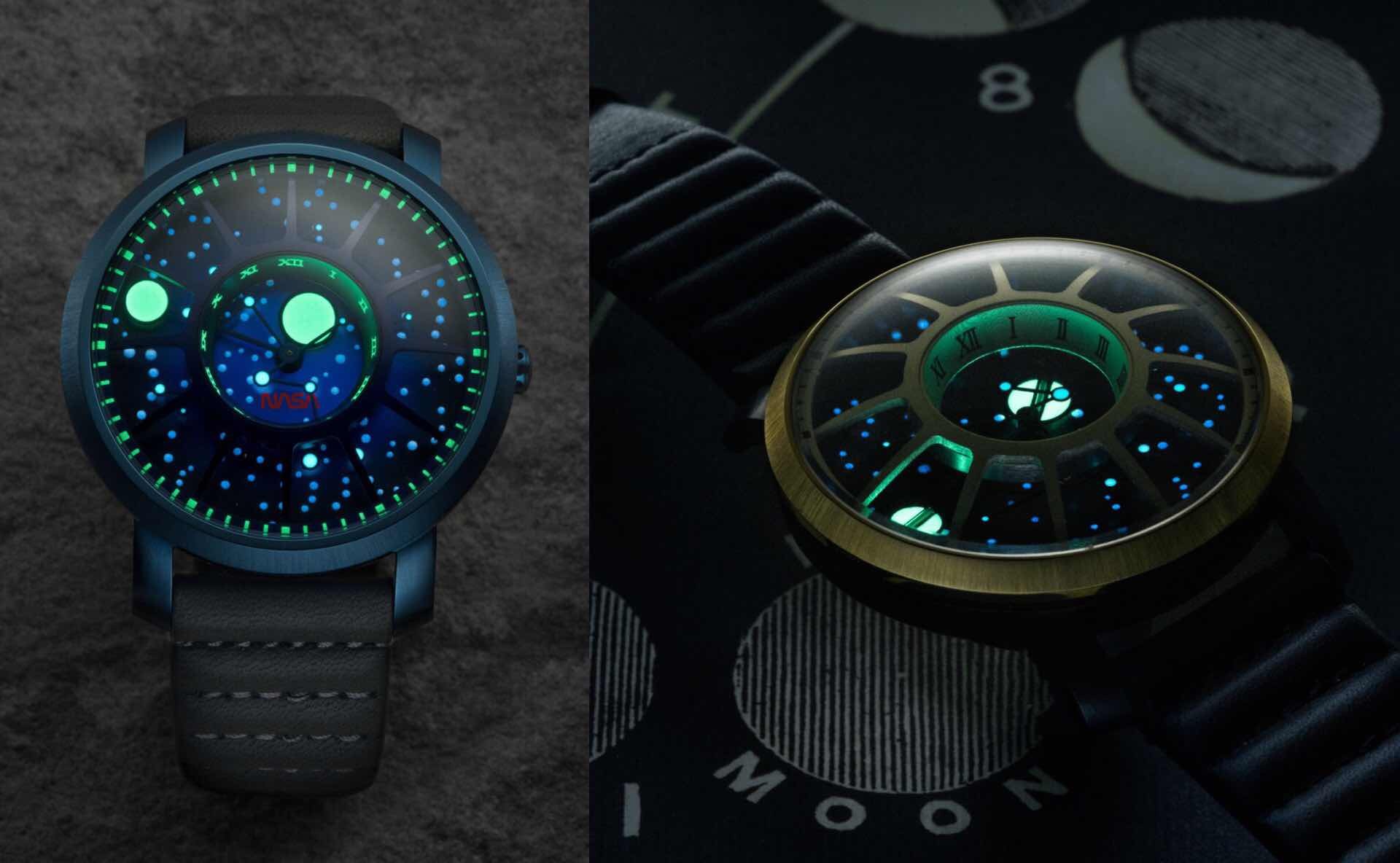 Needless to say, it looks pretty sweet.
There are a lot more features and watch styles I could get into here, but you'd be better served by checking out the Kickstarter project for yourself, and backing the project at whatever level (starting from $189 and quickly going up from there) that you deem appropriate.