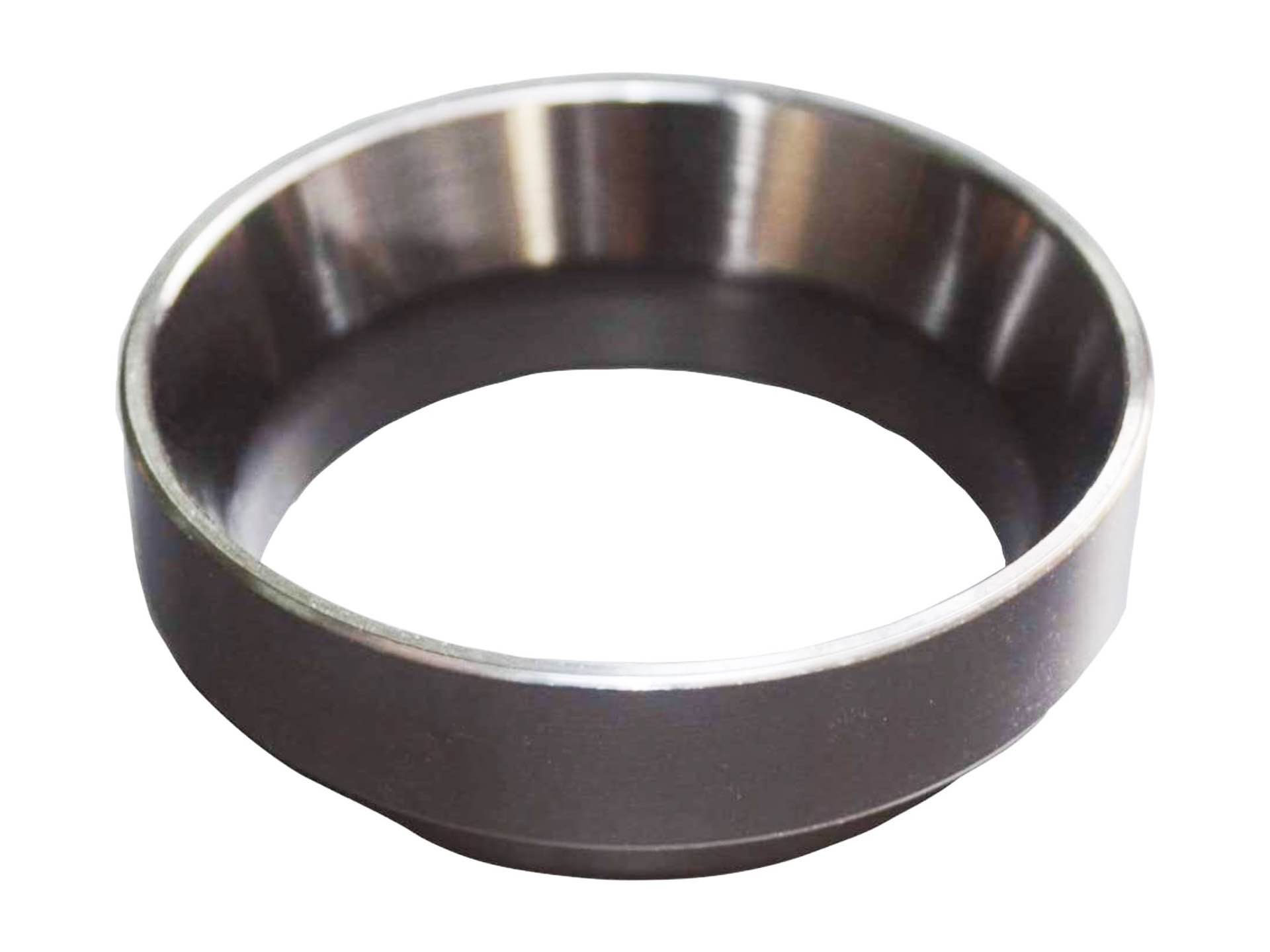 XEOLEO 58mm Magnetic Espresso Dosing Funnel
This magnetic portafilter dosing funnel is a brilliant little bit of espresso gear. If you've ever made a big mess by having your grinder pour straight into your portafilter, this is for you.
It sits on top of the portafilter basket and stays there thanks to the magnets underneath, even if you flip the whole portafilter over for some reason. And obviously, the whole point of the thing is to keep the espresso grounds contained so they don't go spilling over the edge of the basket.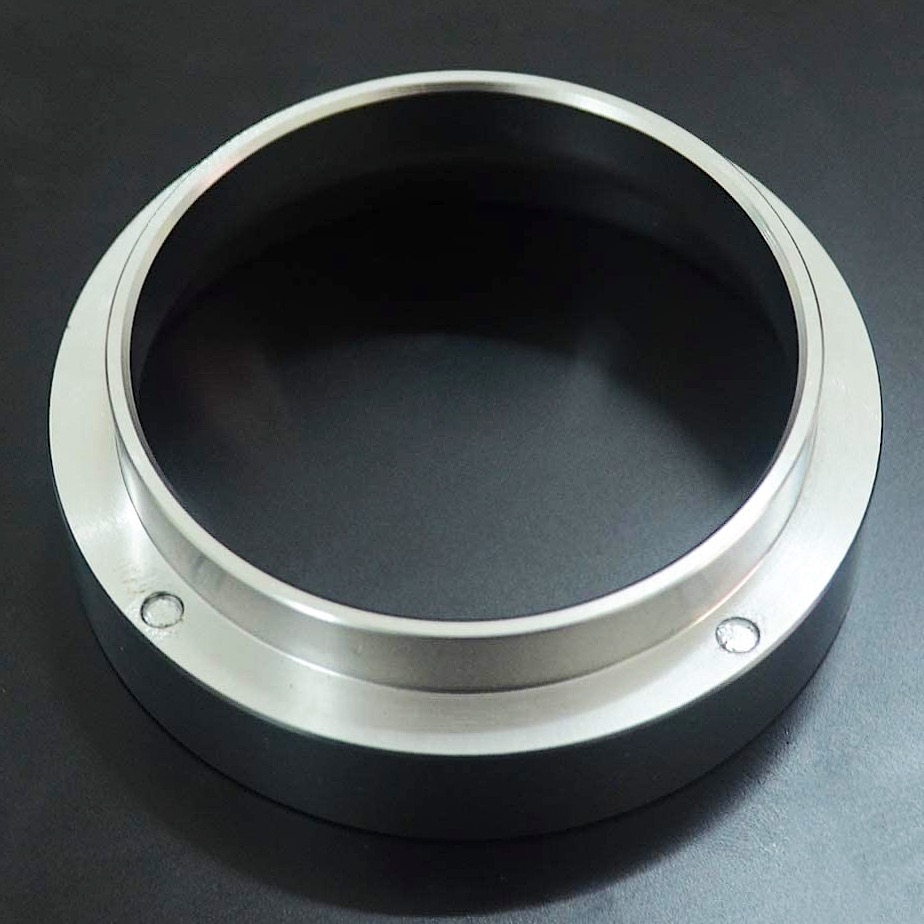 It's worth noting that removing the funnel does leave a slight gap around the edge of the bed of grounds, but that's nothing a little tamping and distribution won't fix. Also keep in mind that the funnel is only for standard 58mm-sized portafilters — if you have 53mm or 51mm (or something else), you'll have to do a little searching around.
Get this dosing funnel in black ($16), silver ($16), or pink ($11)