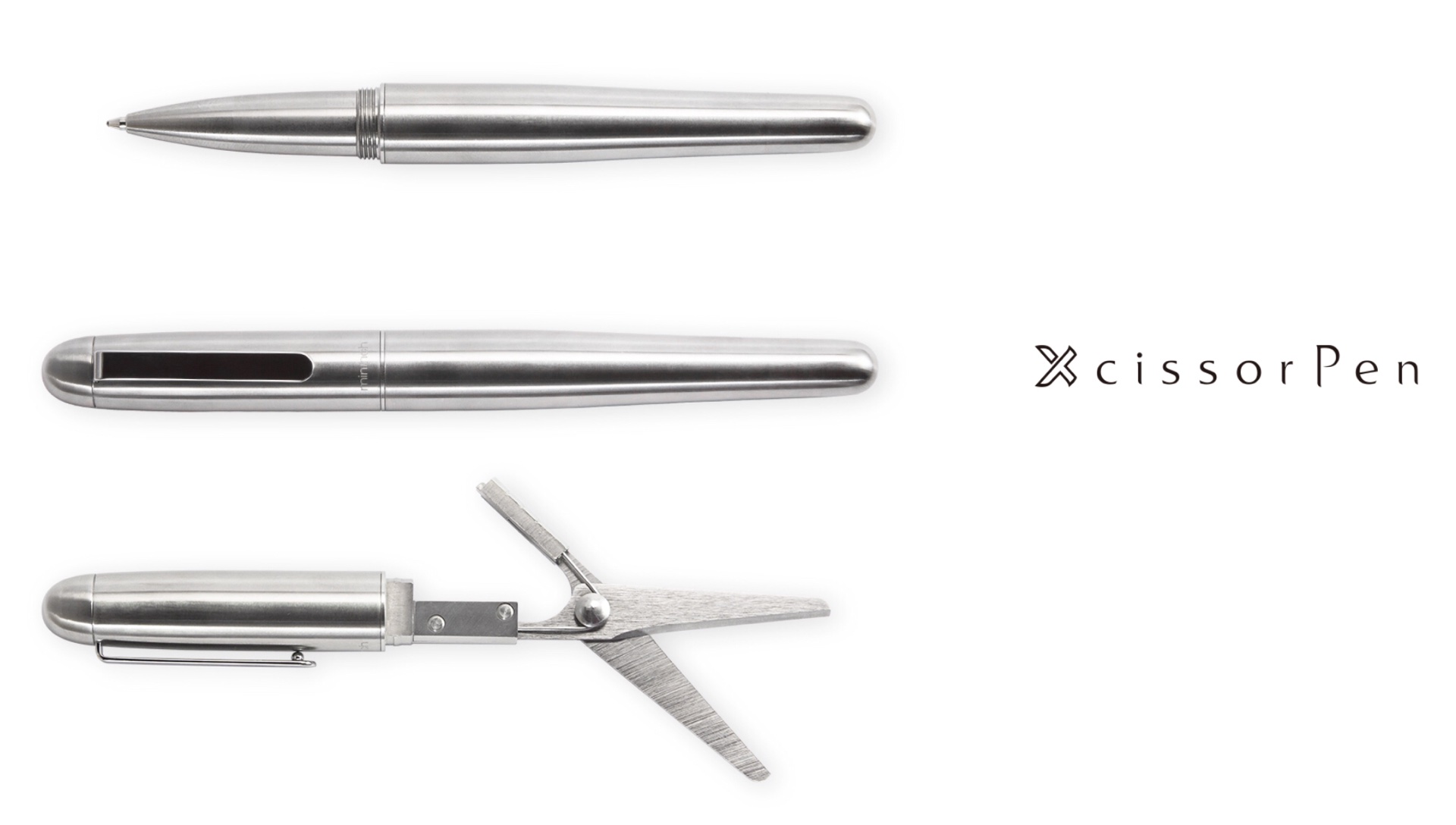 Xcissor Pen [Kickstarter]
The Xcissor Pen is a Kickstarter project by Taiwanese company mininch (pronounced mini-inch) for a sleek stainless steel executive pen with a small pair of scissors hidden in the barrel opposite the writing end. As their promo video shows, you may find surprising uses for this in your daily life:
The pen will come in silver and black finishes, and either one you choose also comes with your choice of silver (nickel-plated) or black (teflon-coated) scissors. As of this writing (Oct. 6th, 2017) the project has 33 days to go and has already surpassed its funding goal.
Back the project at the $45 level to receive a Xcissor Pen of your own, which ideally will be around next spring.