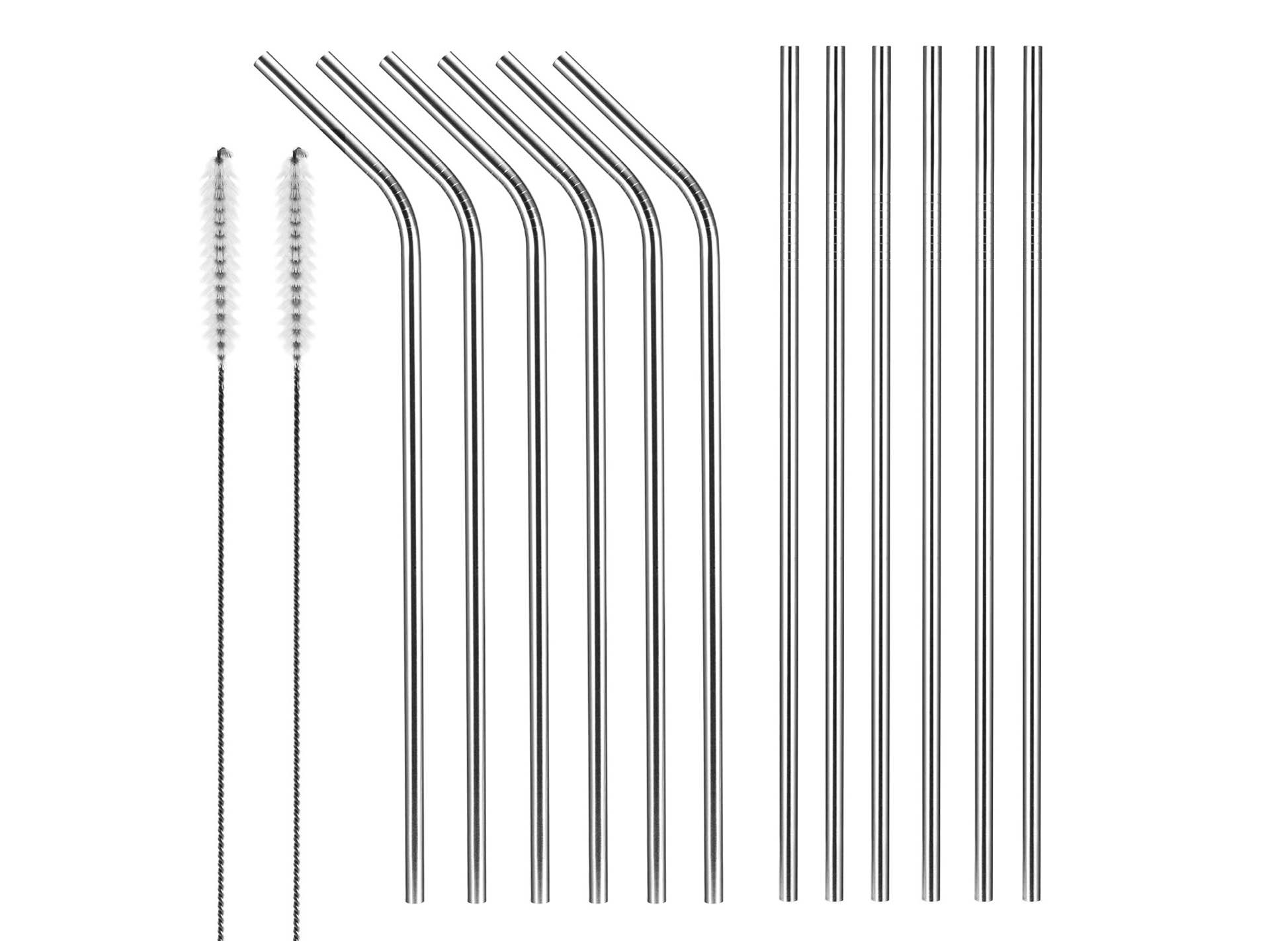 X-Chef Reusable Stainless Steel Drinking Straws
These reusable stainless steel straws are designed to work with large stainless steel tumblers like the Yeti Rambler (20 oz. / 30 oz.) or the RTIC (20 oz. / 30 oz.) — which themselves are great for both travel and office work — but you can use them any way you like, provided the container is large enough.
The set includes 6 straight straws and 6 bent straws — all of which are 10.5″ long — plus two handy cleaning brushes. Take good care of them, and they'll last for years. Think of all the plastic straws you'll avoid wasting in that much time!
Two things to keep in mind:
These are made of metal, so do be mindful of that while drinking so you don't chip a tooth or something. I probably wouldn't give one to a kid to drink with.
They're also a bit narrow as straws go, so your mileage may vary when it comes to drinking smoothies/shakes/etc.
Get the set for $10 on Amazon.