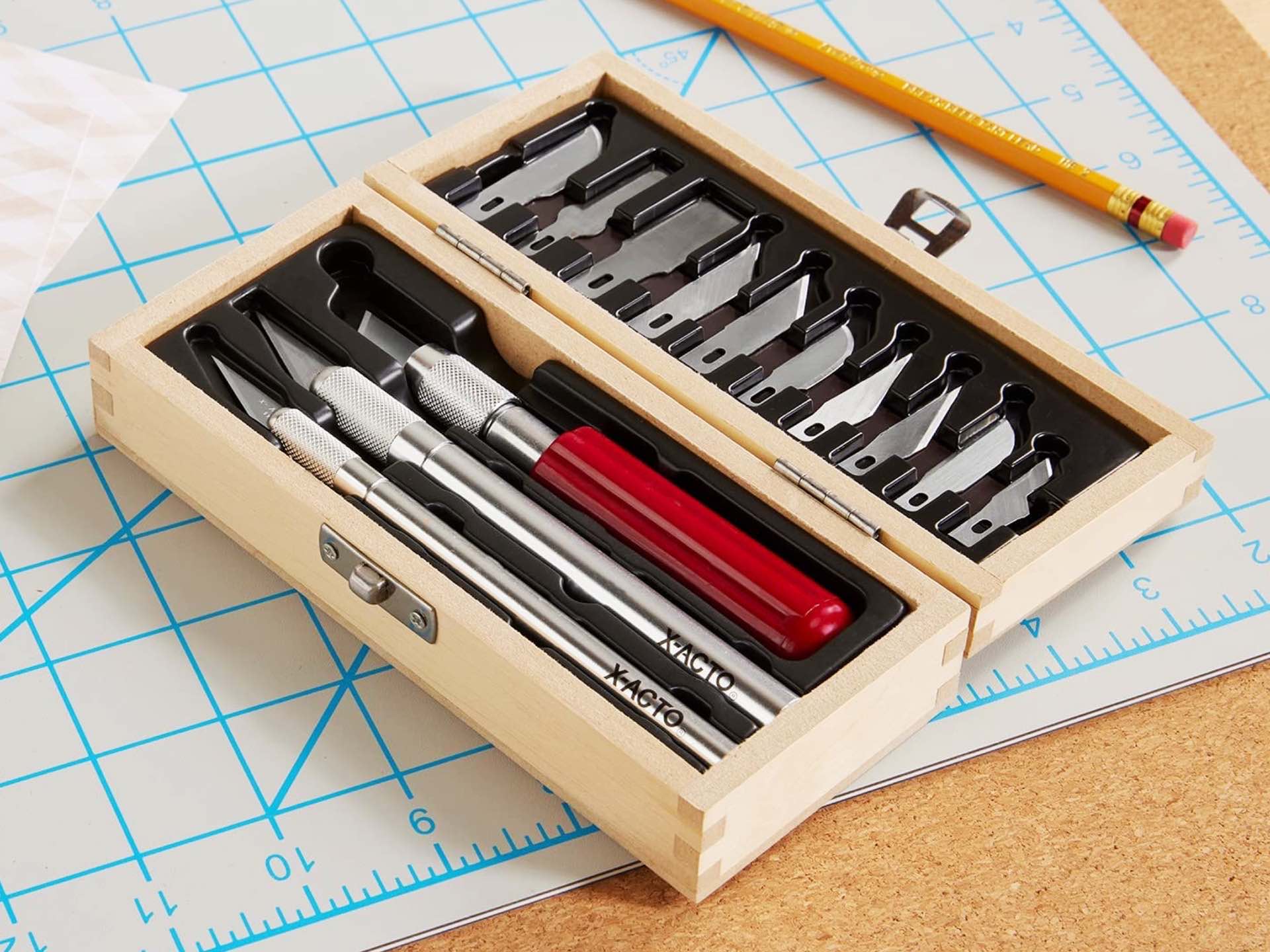 X-Acto Basic Knife Set
All craftspeople, handyworkers, and hobbyists should have at least one X-Acto blade in their toolkit, and the X-Acto Knife Set is a great way to collect every variation of it in one go.
It comes with three knives — one for precision cutting, one for trimming/cutting medium- to heavy-weight materials, and one just for cutting heavy materials — plus ten more assorted blade styles, all in a conveniently giftable and transportable carry case. With this kit in hand, there's no precision cutting project you won't be able to tackle.
Get the kit for $26 on Amazon.