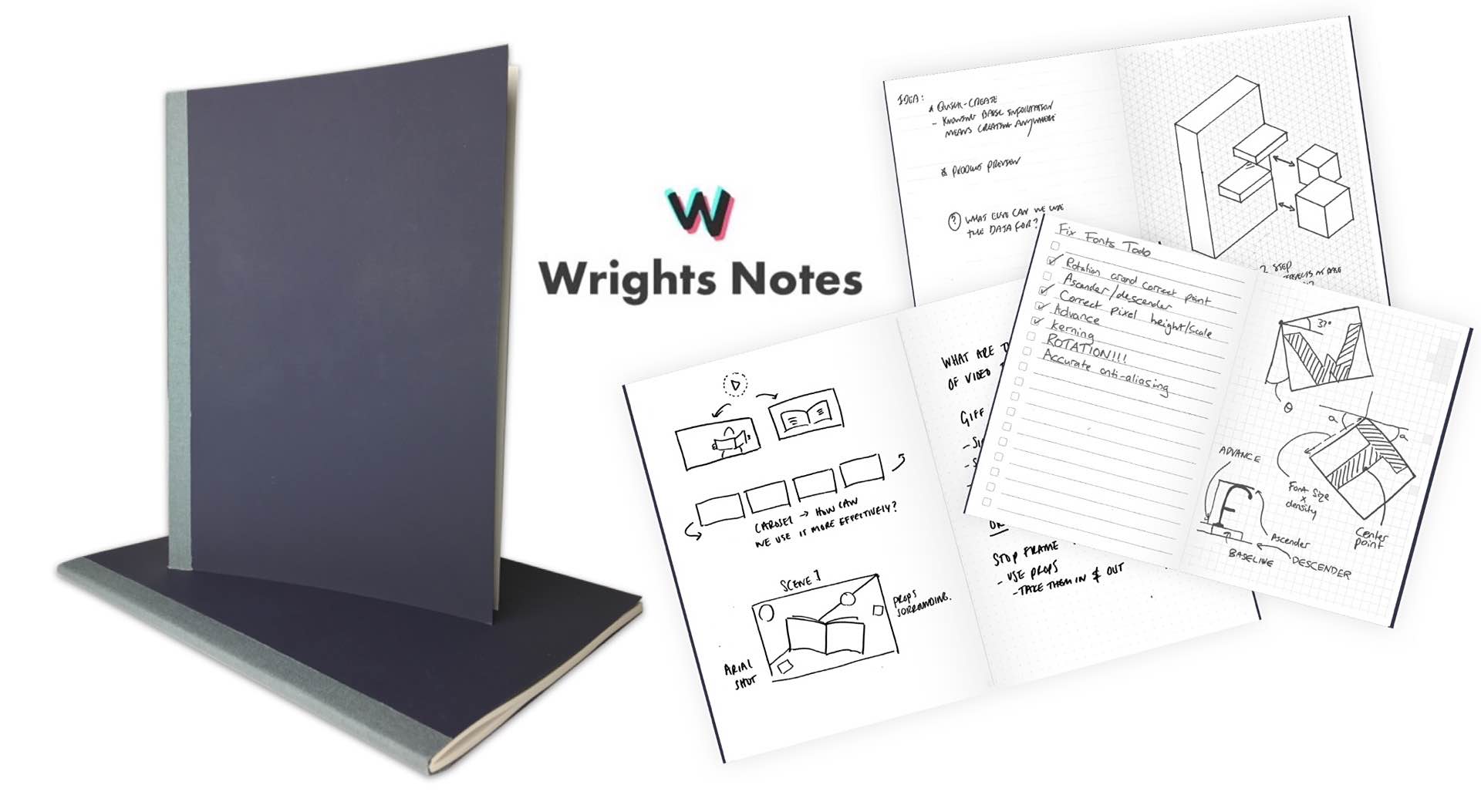 Wrights Notes — Two-packs of A5 Notebooks with Customized Paper
The folks at Wrights Notes offer an awesome product for stationery nerds, which is their two-pack of totally customizable notebooks. Basically, you get a pair of 64-page, saddle-stitched notebooks with pages designed to your exact specifications. They offer some examples of what you can do:
Engineer? How about graph paper on the left side and lines on right? App designer? How about a blank page on the left and an iPhone template on the right? Musician? How about staves on the left page and lines on the right page?
You can even design the notebooks in (even-numbered) sections, so mix it up as much you like. Maybe you'd like 4 pages of music staves on the left and to-do lists on the right, followed by 16 pages of iPhone wireframes on the left and weekly calendars on the right, and so on. It's all up to you. Go crazy!
Here are the various page options you get to choose from:
Lines
Custom (you simply describe the ideal page(s) and they'll email you the design to get your seal of approval before it goes to print; I've screengrabbed an example below)
Blank
Dots
Squares
To-do list
Isometric grid
Device wireframe (iPhone, iPad, or web browser)
Calendar (weekly or monthly)
Coloring page
This is such a seriously cool idea. Get a pack of two customized notebooks for just $24 at Wrights Notes. Includes free international postage and packing.