Worn & Wound Watch Strap Keychain Tool
Worn & Wound's miniature watch strap tool is essentially a smaller, even more portable version of the pen-like multi-tool featured in this week's "Everyday Carry: Horology" guide. If you're the type of timekeeping nerd who likes to swap out straps at a moment's notice, this is one tool you can always carry with you to get the job done.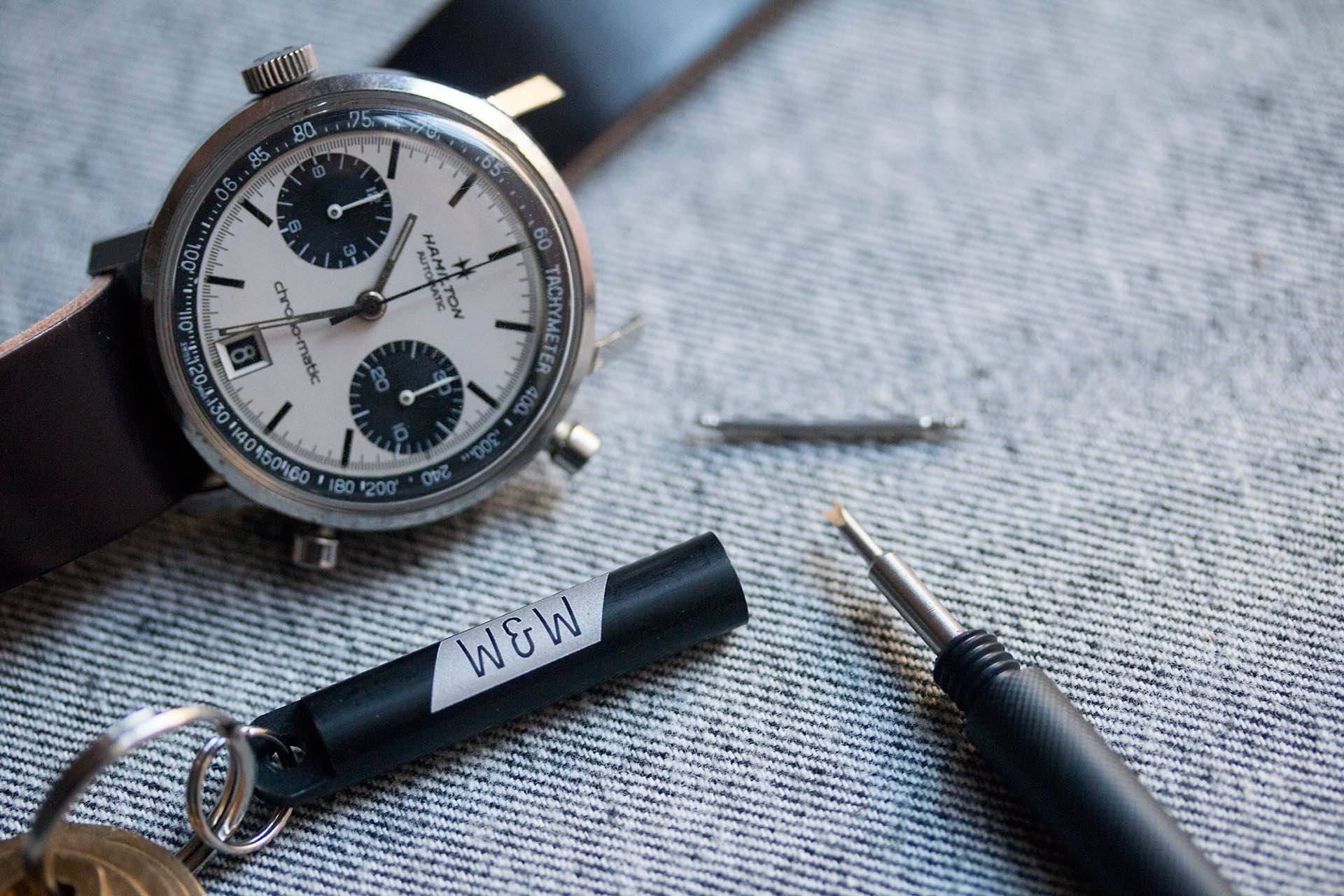 The cap attaches to your keychain, and the knurled tool itself unscrews to reveal one of two interchangeable tips (fork or pusher) for changing out various strap types.
Get it for $20 at Worn & Wound.