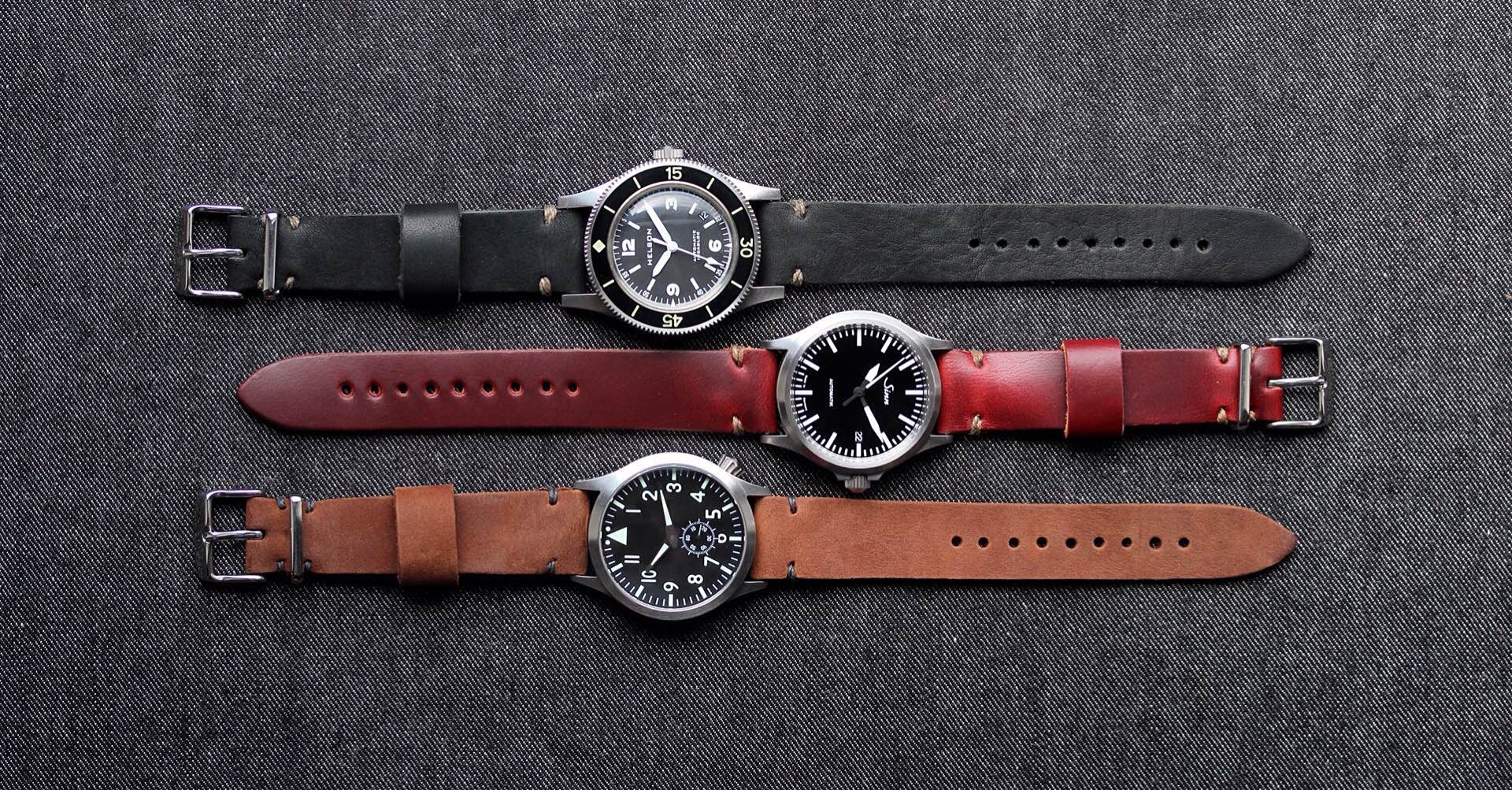 Worn & Wound Model 2 Watch Straps
Introduced only months ago, the Model 2 straps by Worn & Wound have already become pretty popular in the watch world, and for good reason. They manage to strike a balance between rugged and elegant, looking just as great on sport watches as they do on dress-casual timepieces.
Each strap is made from premium Horween leather, hand-tied with thick waxed linen thread, and sports stainless steel hardware. They will only look better and better as you wear them, gaining a gorgeous patina and the usual nicks and scuffs along the way. They're available in 20mm and 22mm widths (both are tapered at the end) and in several colorways, each adding a distinct character to your watch:
$59 each at Worn & Wound.