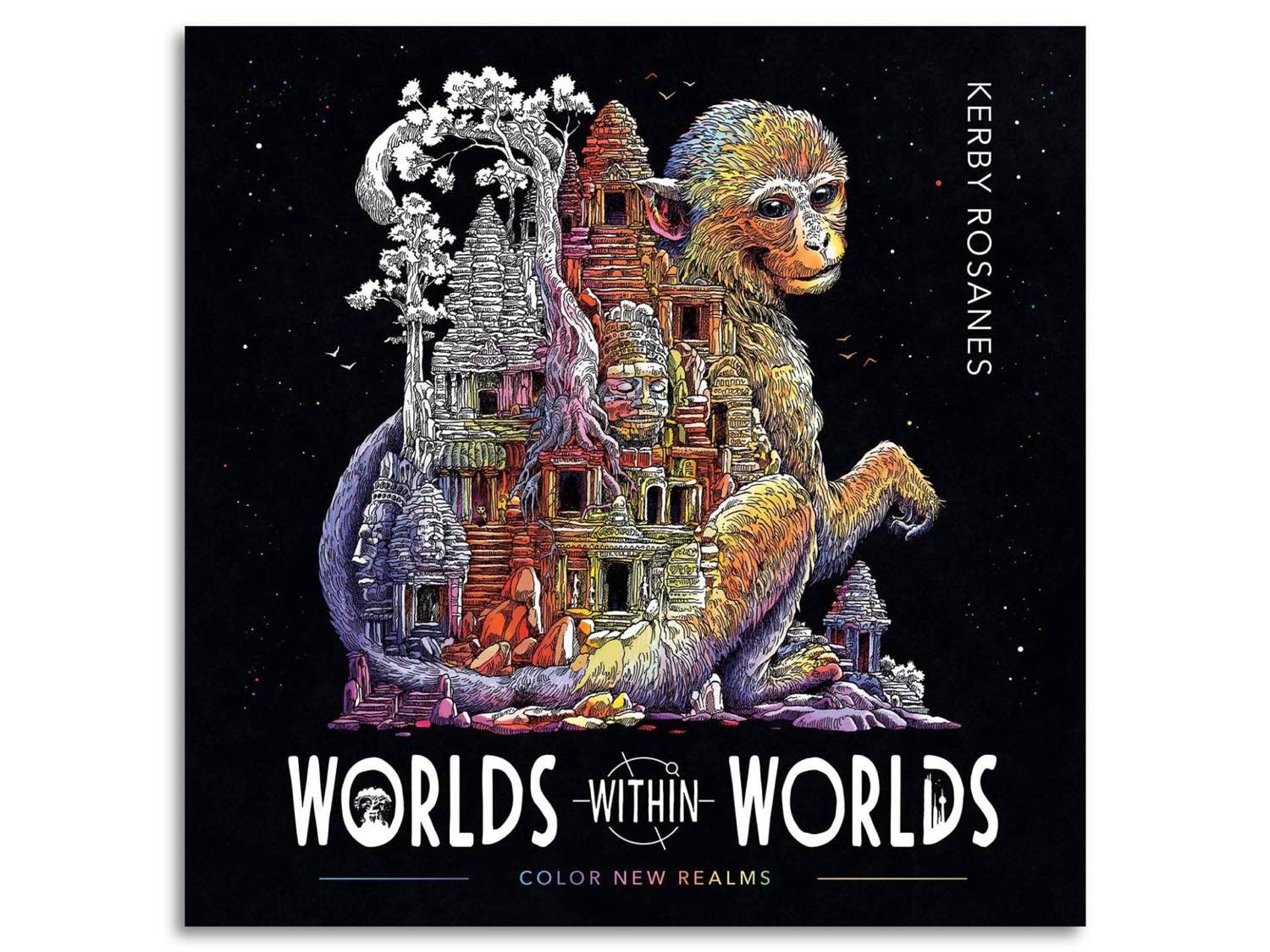 "Worlds Within Worlds" Coloring Book by Kerby Rosanes
We've been longtime fans of adult coloring books, and Kerby Rosanes' fantastic Morphia series has made our list of recommendations more often than any other. Now he's got a new — well, released-two-months-ago — coloring book called Worlds Within Worlds that we're dying to fill in.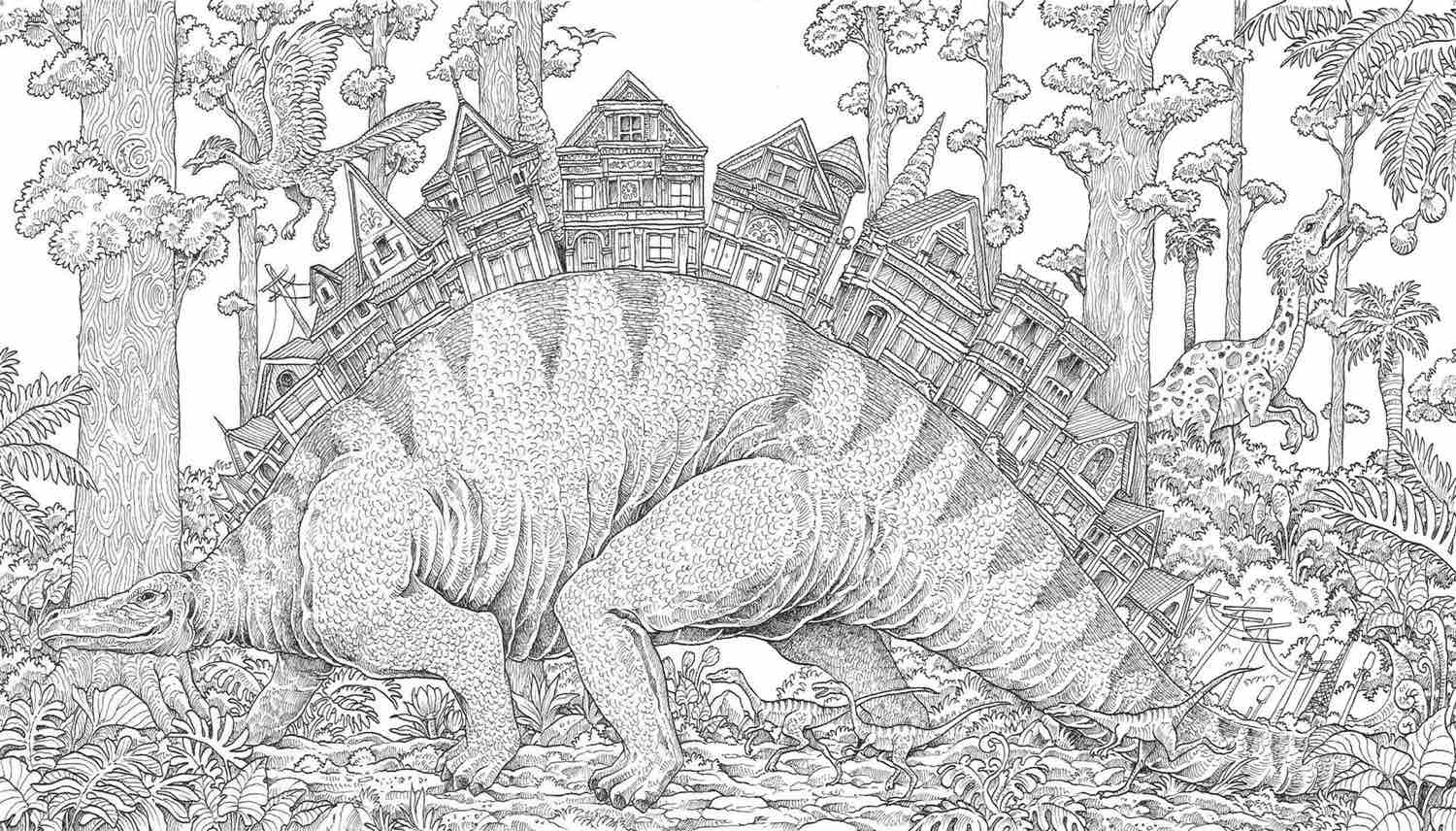 Like his previous books, WWW is filled with epic and wildly imaginative doodles of strange realities, enchanting habitats, and surreal imagery. Through your own coloring choices, you'll get to bring life to viking ships sailing through the eyes of a skull, a steampunk city rising from the pages of an open book, a giant tortoise carrying a haunted house on its shell, and much more.
From the official description:
A new fantastic and super-detailed adult coloring book, in an entirely new world, from the prodigious bestselling illustrator. Colorists will find Kerby Rosanes's new creations to be hypnotic, with spread after dizzying spread featuring creatures, people, animals, and landscapes that blur the line between familiar and magical, between reality and imagination.

Fans will be thrilled to see Kerby return with this 96-page book, providing an apparently endless coloring challenge for even his most dedicated and enthusiastic fans.
Get your whimsical coloring on by picking up the paperback for $12 on Amazon.