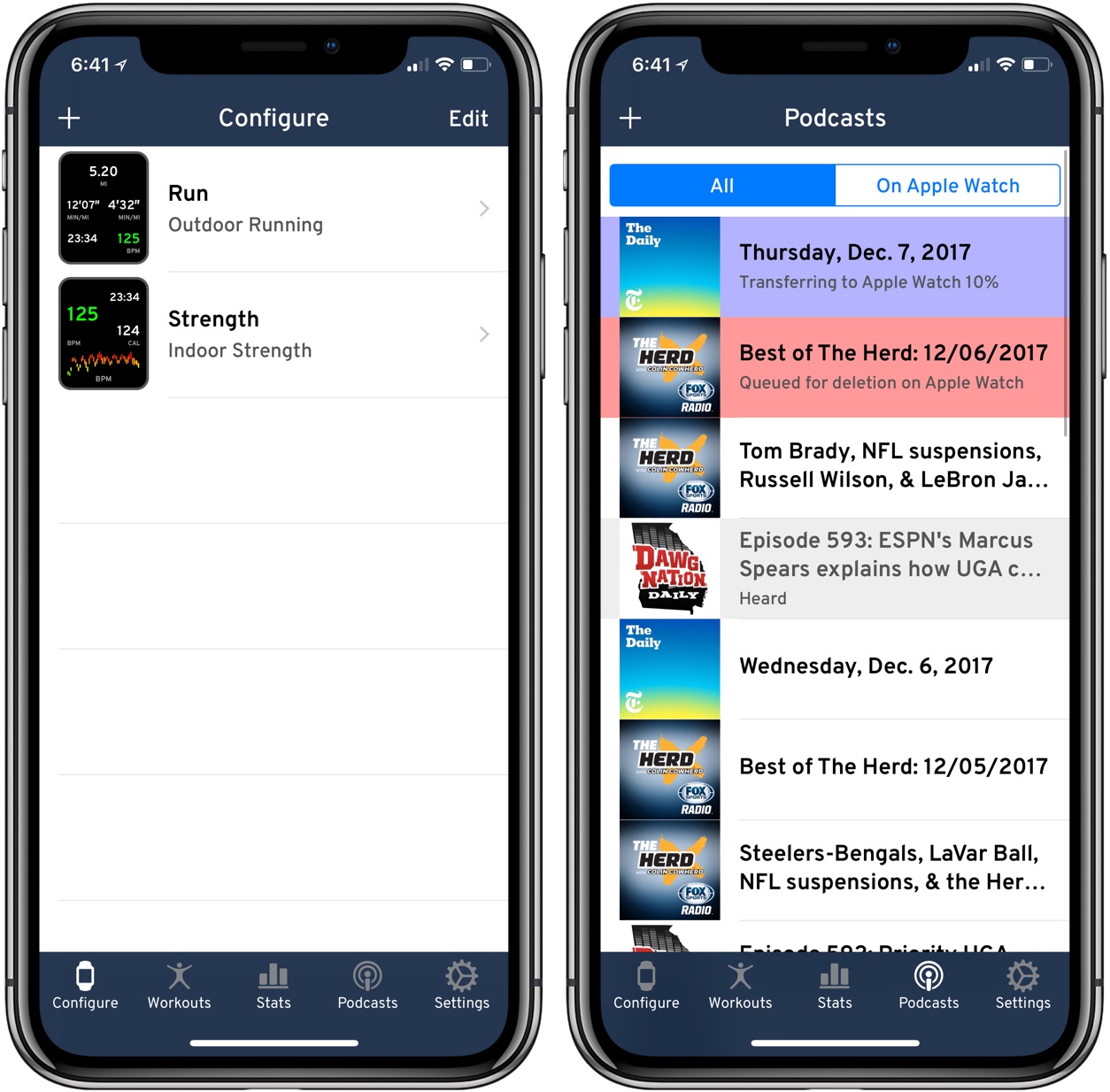 Workouts++
If you enjoy the Workout app on the Apple Watch, you might want to check out Workouts++. Version 2.0 has just launched, and it packs a punch.
The biggest addition to the app is the ability to download podcasts directly to your Apple Watch. If you have the LTE watch, you can even download directly to the Watch and bypass the iPhone app. The app also adds maps for outdoor workouts (this wasn't allowed until watchOS4). I also absolutely love the custom interfaces you can set up for different types of workouts.
It really lives up to the name. It's just as good as the Workout app, and adds even more goodies. It's a free app, so there's no reason not to try it. Workouts will save right to the Health app and the Activity app.
Downloads Workouts++ on The App Store for free.