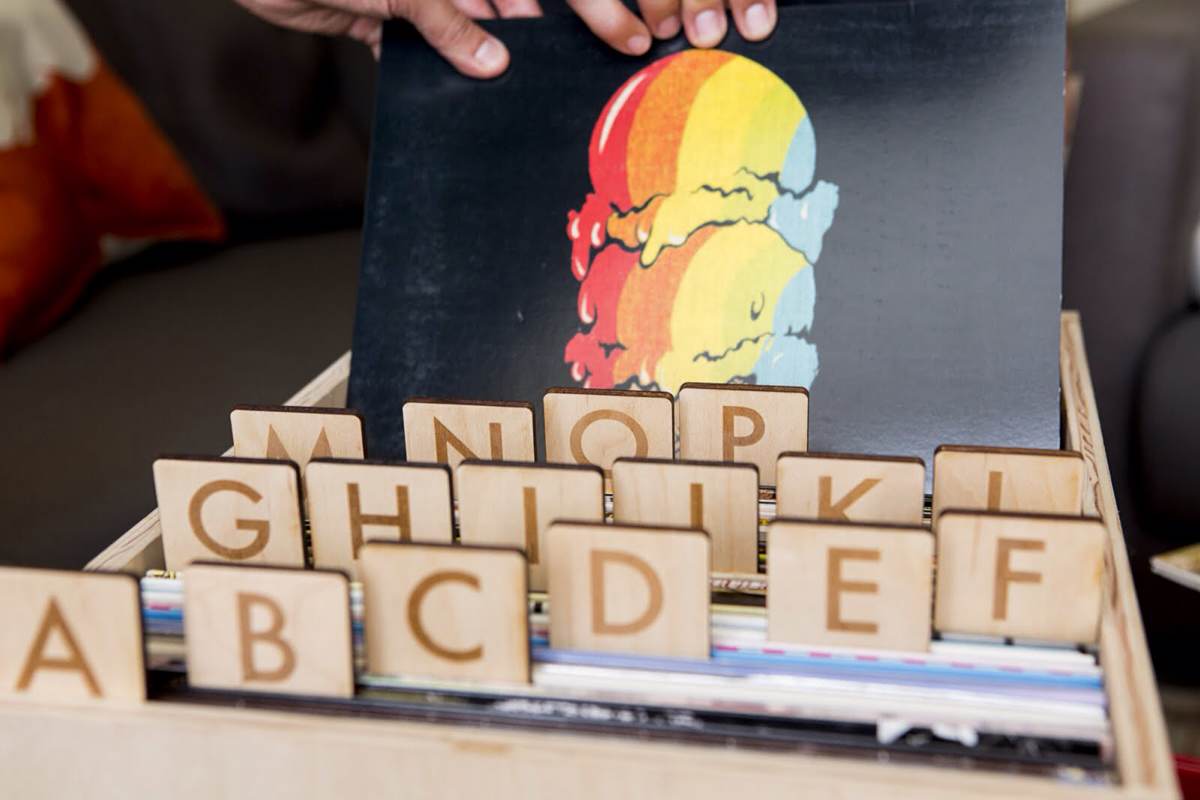 Wooden Record Dividers by Kate Koeppel Design
If you're the kind of person who listens to vinyl records and also digs good typography, you'll love using these beautiful, laser-cut wooden dividers to keep your albums organized. They also work nicely for books and other physical media.
There are a variety of collections to choose from, ranging from $100 to $410 depending on size, orientation (vertical or horizontal), and typeface (Futura, Stencil, or Mrs. Eaves).