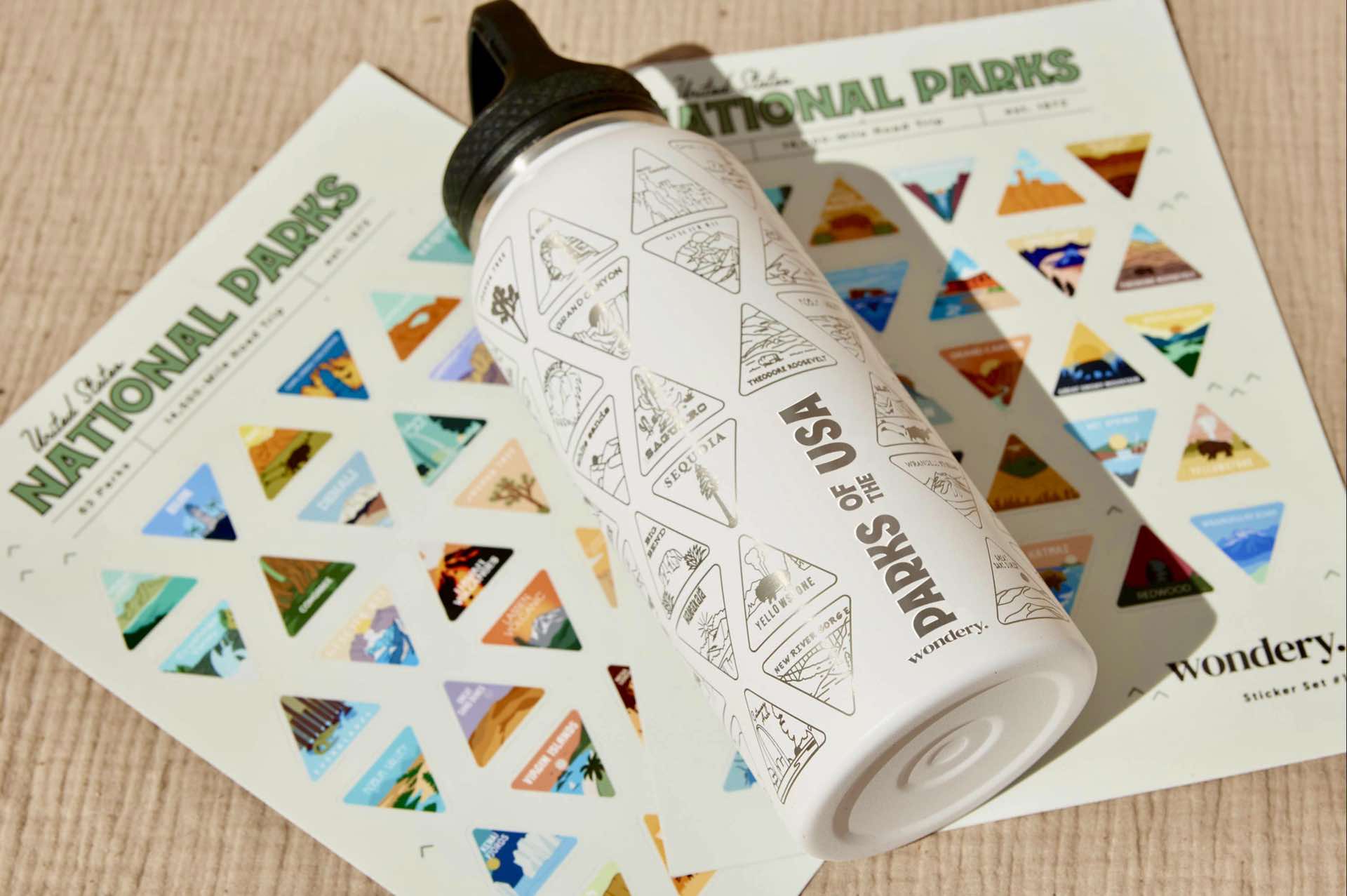 Wondery "Parks of the USA" Water Bottle
In the same way that the National Park Adventure Guide Book lets you commemorate your visits to US national parks, the "Parks of the USA" water bottle from Wondery is a fun way to cross parks off your bucket list as you visit them.
The powder-coated exterior of this 32oz vacuum-insulated stainless steel bottle is laser-engraved with little images representing all 63 national parks, and sheets of matching full-color vinyl stickers are included so you can add one after each visit. The stickers themselves are thick, weaterproof, and water-resistant, so they should last for a good throughout your adventures, with the bottle keeping you hydrated all the way.
The bottle is dishwasher-safe and comes with a leak-proof straw lid, so this is just an all-around awesome product for any national parks traveler. Get one for yourself or as a gift to someone else — or do both!
You have the option of buying the bottle in White or "Ocean" (navy blue) colorways, both of which are $58 at Wondery's site. They also offer a series of gold-and-black stickers ($4 a pop) for commemorating those extra special parks.