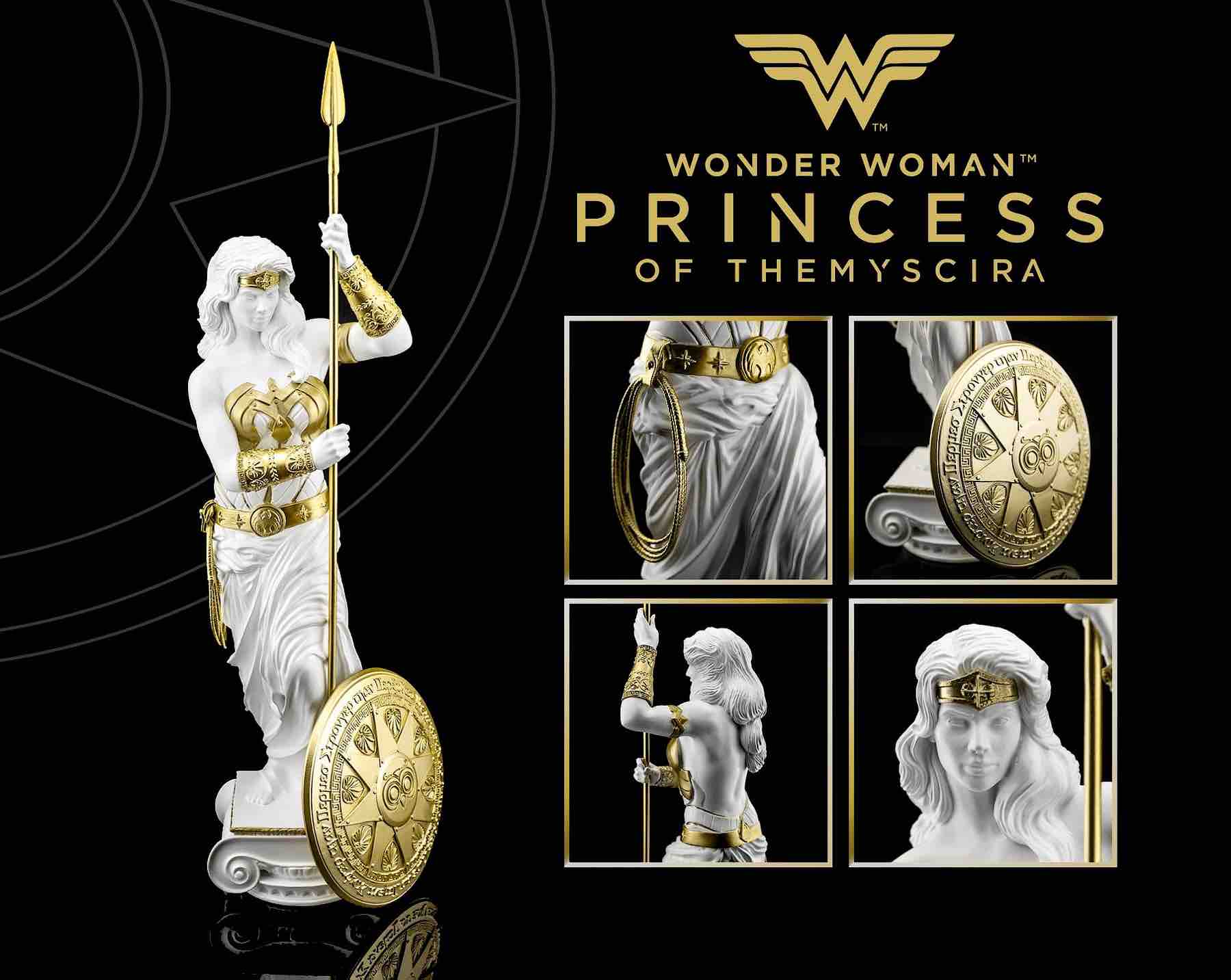 Wonder Woman: Princess of Themyscira 14″ Greek Statue
While I wouldn't call myself a huge fan of Wonder Woman or DC comics in general, I gotta say that this "Princess of Themyscira" statue would make a gorgeous and tasteful addition to any desk or display shelf. It depicts the superheroine as a classical Greek sculpture, à la the iconic Venus de Milo.
Inspired by the character's ties to Greek mythology, [this] statue measures 14 inches from the base of the plinth to the top of the spear and features gold-accented versions of the Super Hero's iconic bracelets, lasso, and other accessories. The spear is removable and the rim of the shield is inscribed with Wonder Woman's classic epithet in Greek lettering: "Beautiful as Aphrodite, wise as Athena, swifter than Hermes, and stronger than Hercules."
It's not actually made of marble, but you wouldn't be blamed for thinking so. This thing looks like it belongs in a museum.
Get this beautiful and highly detailed collectible for $150 at Cryptozoic.