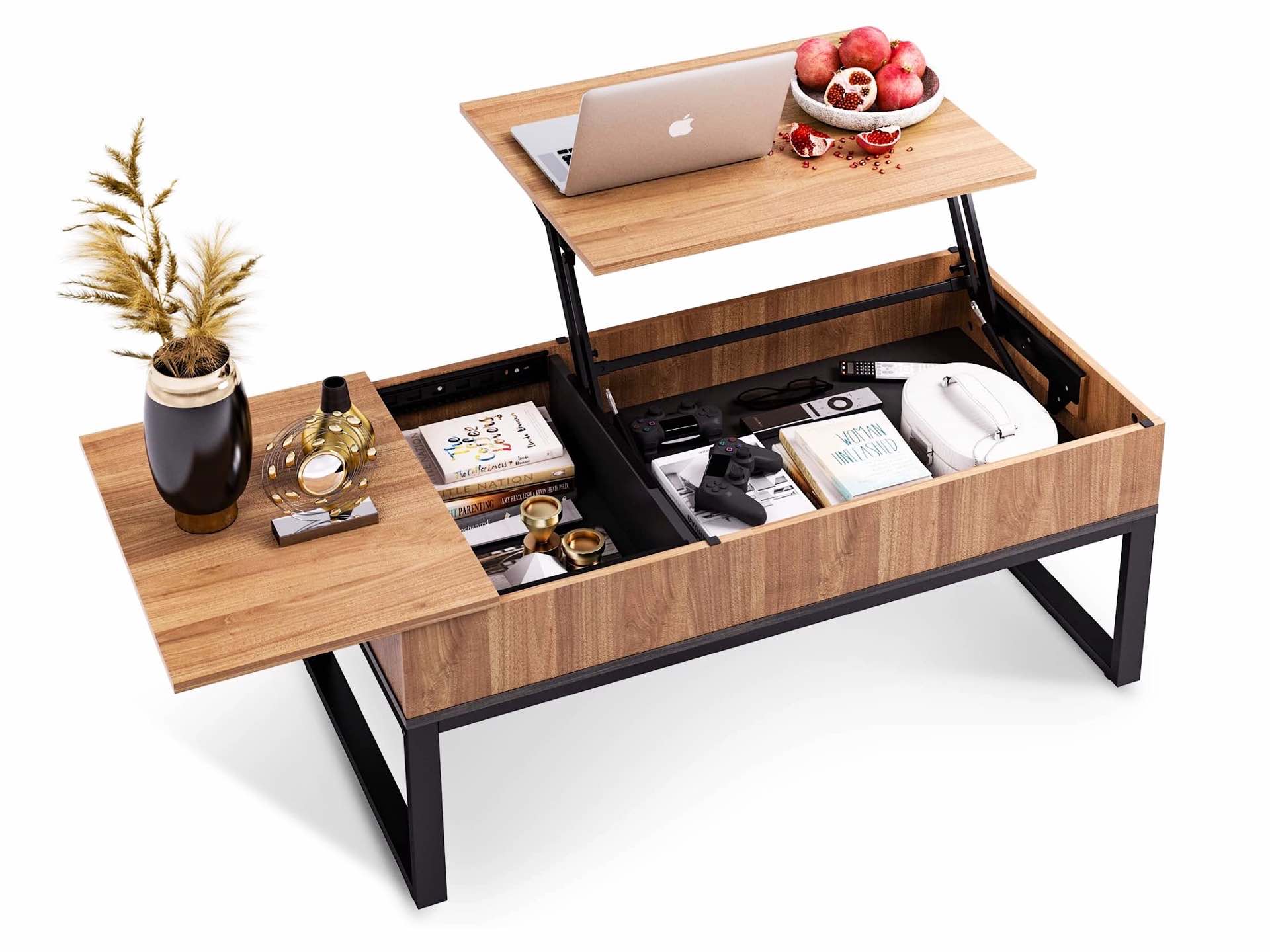 WLIVE Pop-Up Coffee Table with Hidden Storage Compartments
I'm all about secret compartments and modular furniture, so it's obvious why I'd be into WLIVE's Lift Top Coffee Table. The majority of its top surface lifts up and away to create a convenient desk space for working, or it could be used as a handy TV tray when you're watching shows.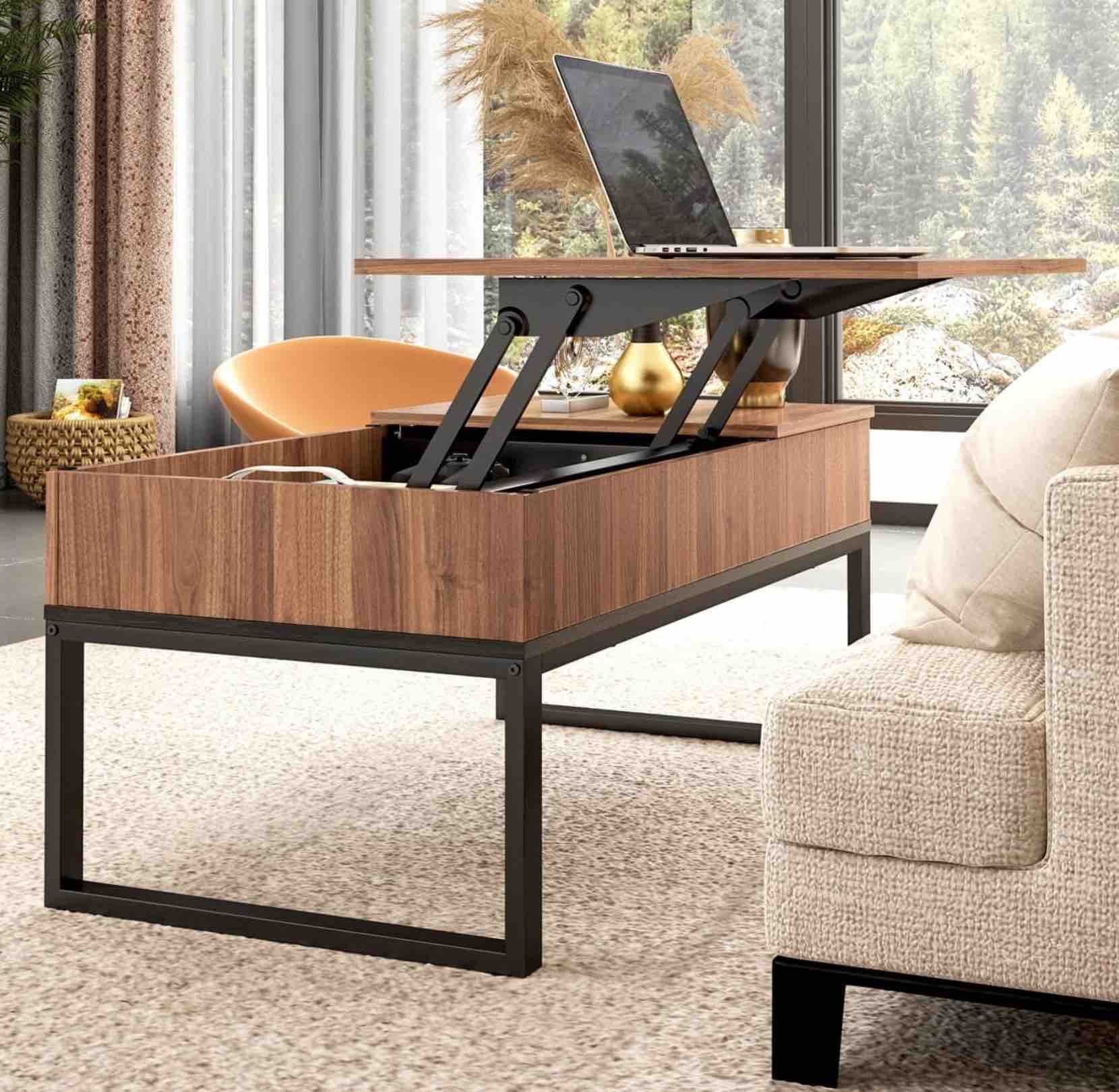 When it's open like this, you have access to an inner storage area for books, remotes, game controllers, etc. Meanwhile, the other section of the surface slides sideways to reveal a separate drawer space of its own underneath.
In its closed form, the coffee table is fairly compact and unassuming, so it stays nicely out of the way until you need it to be more than a mere living room accent piece.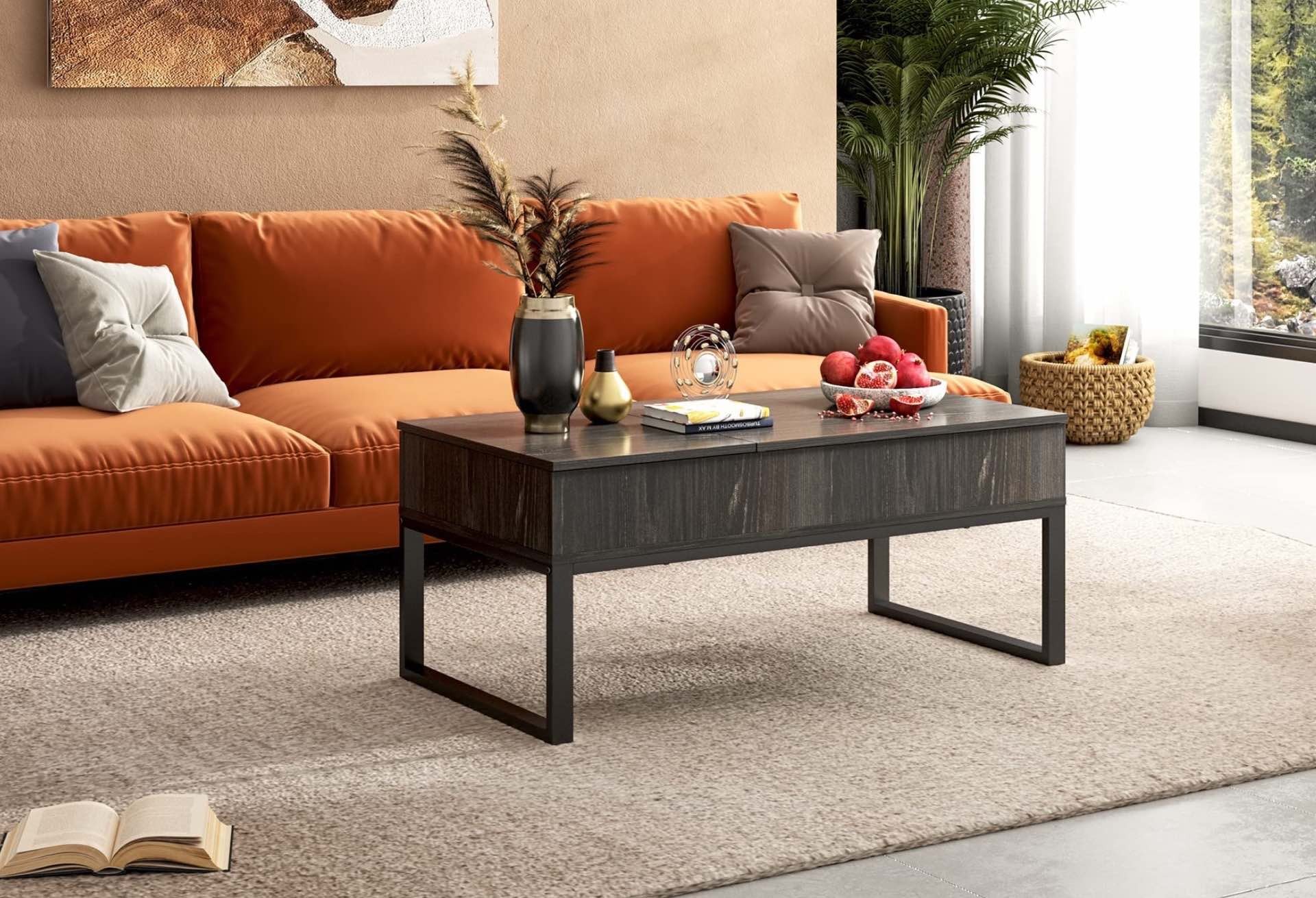 Get the table on Amazon in your choice of brown ($150) or black ($170).