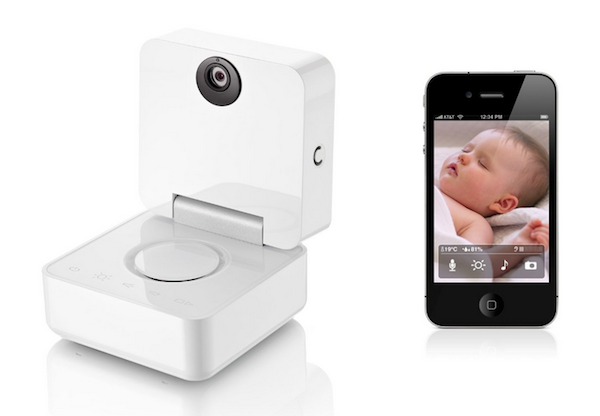 Withings Smart Baby Monitor
Speaking of cool hardware that works with iOS, the Withings Smart Baby Monitor brings the baby monitor in to the 21st century. Using native iOS controls like pinch-to-zoom and swiping, the Smart Baby Monitor camera will zoom, tilt and pan to change the image sent back your handheld device — even in dark nurseries.
The camera has a set of built-in microphones and a speaker, so audio can be passed in both directions, making it easy to comfort your baby if your hands are full in another room. When hooked up to your home network, you can even log in over 3G or LTE, to check in if you're not at home, making your baby just a tap away.