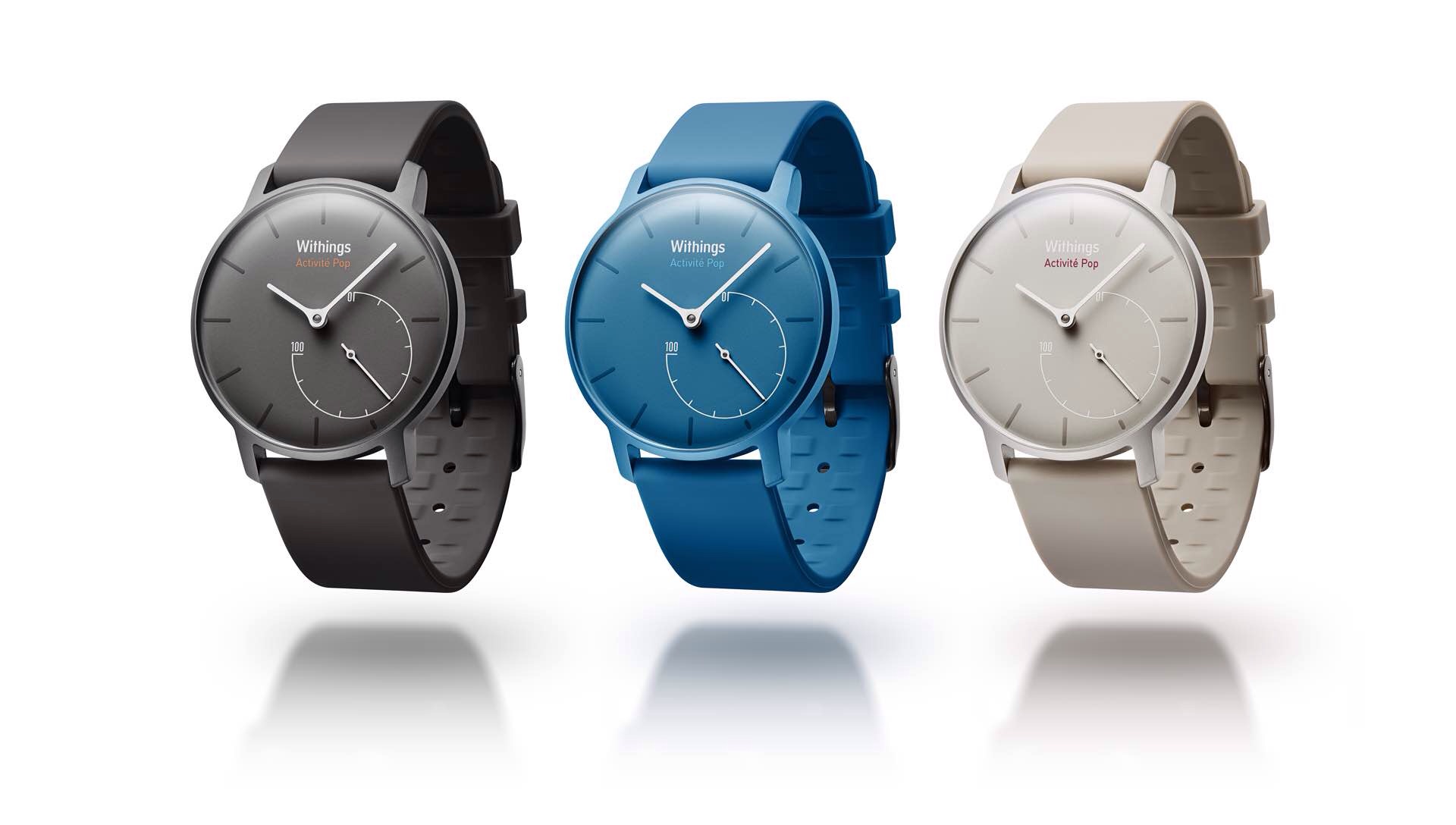 Withings Activité Pop Fitness Tracker
There's a good chance my fellow Apple nerds will see this post and wonder, "Why would anyone bother with fitness trackers now that we have Apple Watch?" If that sounds close to home, this post probably isn't for you.
Whereas the Apple Watch is the sort of device that demands your attention all the time — constantly reminding you to get up and move around, not to mention all the app notifications and wrist taps you get throughout the day — Withings' Activité Pop is a fitness tracker you'll barely notice. It doesn't even look like one, but rather like a simple analog watch.
Its modest exterior belies some neat features. It's designed to be worn at all times, even while showering (it's water-resistant up to a depth of 150 feet) or sleeping. When paired with Withings' free Health Mate app, it can track your activity — including steps, distance, running, calories burned, and even swimming — and also analyzes your sleep patterns. If you like, you can have it wake you in the morning with a silent, gentle vibration at the time of your choosing. A small dial on the watch face displays your daily step count progress, which is set to 10,000 steps by default but can be adjusted within the app.
The Activité Pop comes in three colors (Sand, Azure, and Shark Grey) and goes for $150 at Amazon — $200 less than even the cheapest Apple Watch Sport.