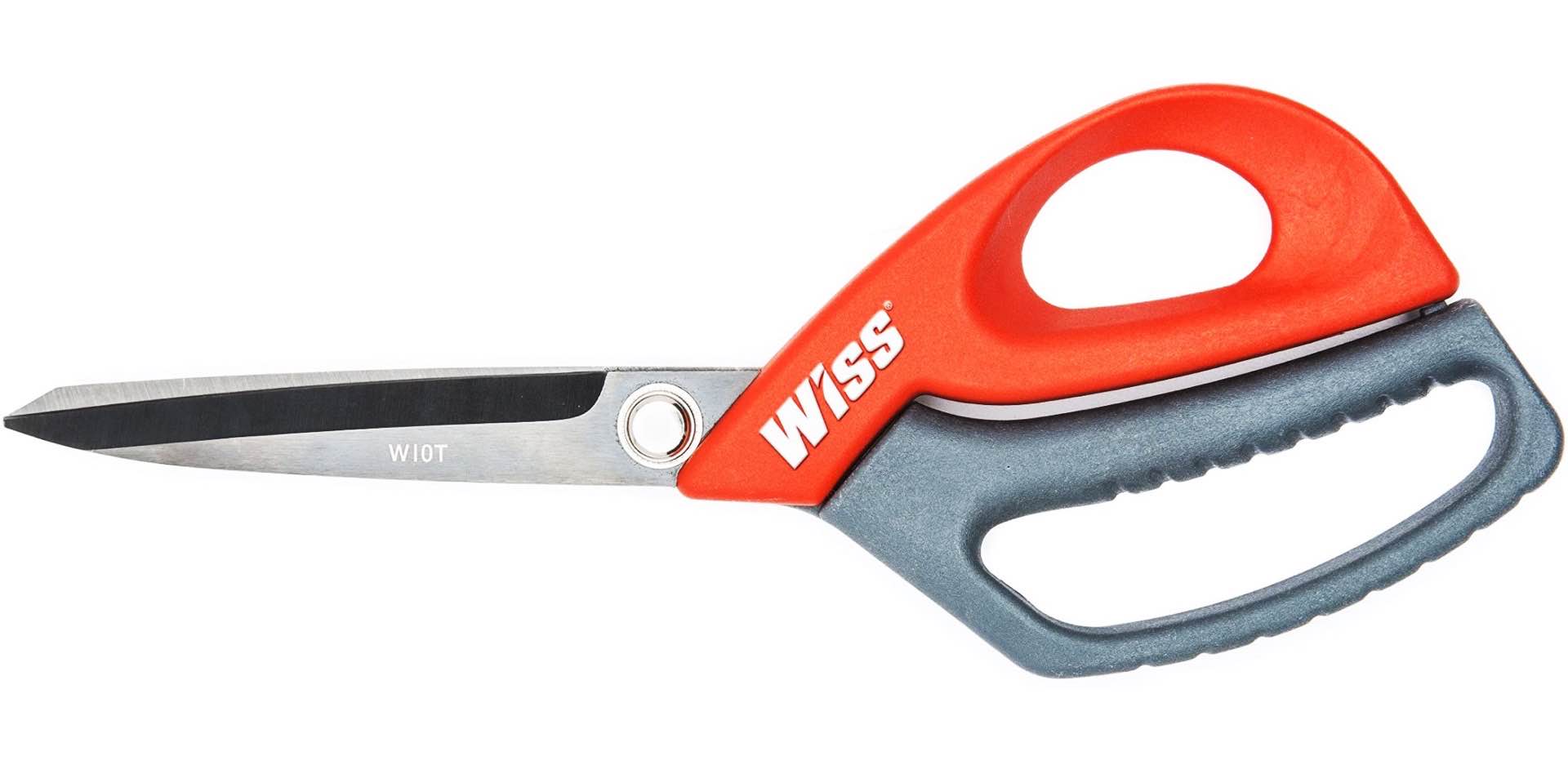 Wiss W10T 10-inch Titanium Coated All-Purpose Scissors
Nobody wants a pair of scissors that wears out too soon. Do yourself a favor and get this 10″ pair of all-purpose scissors from Wiss, which have titanium-coated blades to make them 3x harder than steel. They're real sharp, cut most anything, feel comfy in the hand, and have smooth action. Just a super useful addition to your tool collection.
Get your pair for $18 on Amazon.