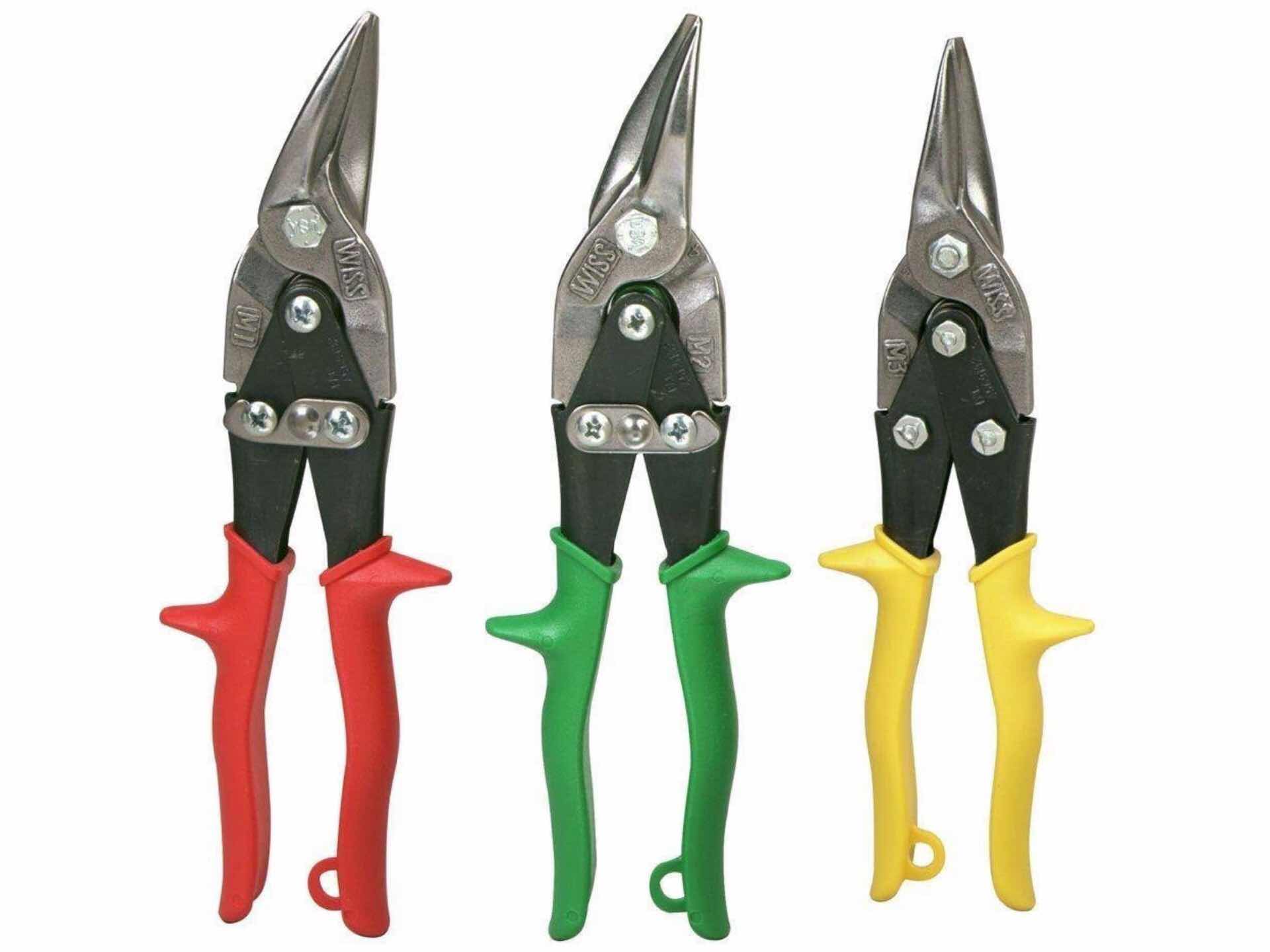 Wiss 3-Piece Aviation Snip Set
Those Wiss titanium-coated shears I posted about a week ago are pretty awesome for everyday needs around the house and sometimes in the shop. However, if you're mostly going to be working with heavier materials (especially aluminum and sheet metal), you'll want to upgrade to the same company's aviation snip set.
The set includes 3 color-coded compound-action snips, each designed for a specific job:
Red/M1:

For cutting straight and to the left (counter-clockwise).

Green/M2:

For cutting straight and to the right (clockwise).

Yellow/M3:

For cutting in a straight line.
Depending on whether you're looking to cut tight curves in metal or in a simple straight line, you'll always have the right tool for the job with this set on hand. They'll cut anything up to 18-gauge steel like butter, and since they're crafted from durable molybdenum steel, they should last many years if you take care of them.
Get the set for $35 on Amazon.