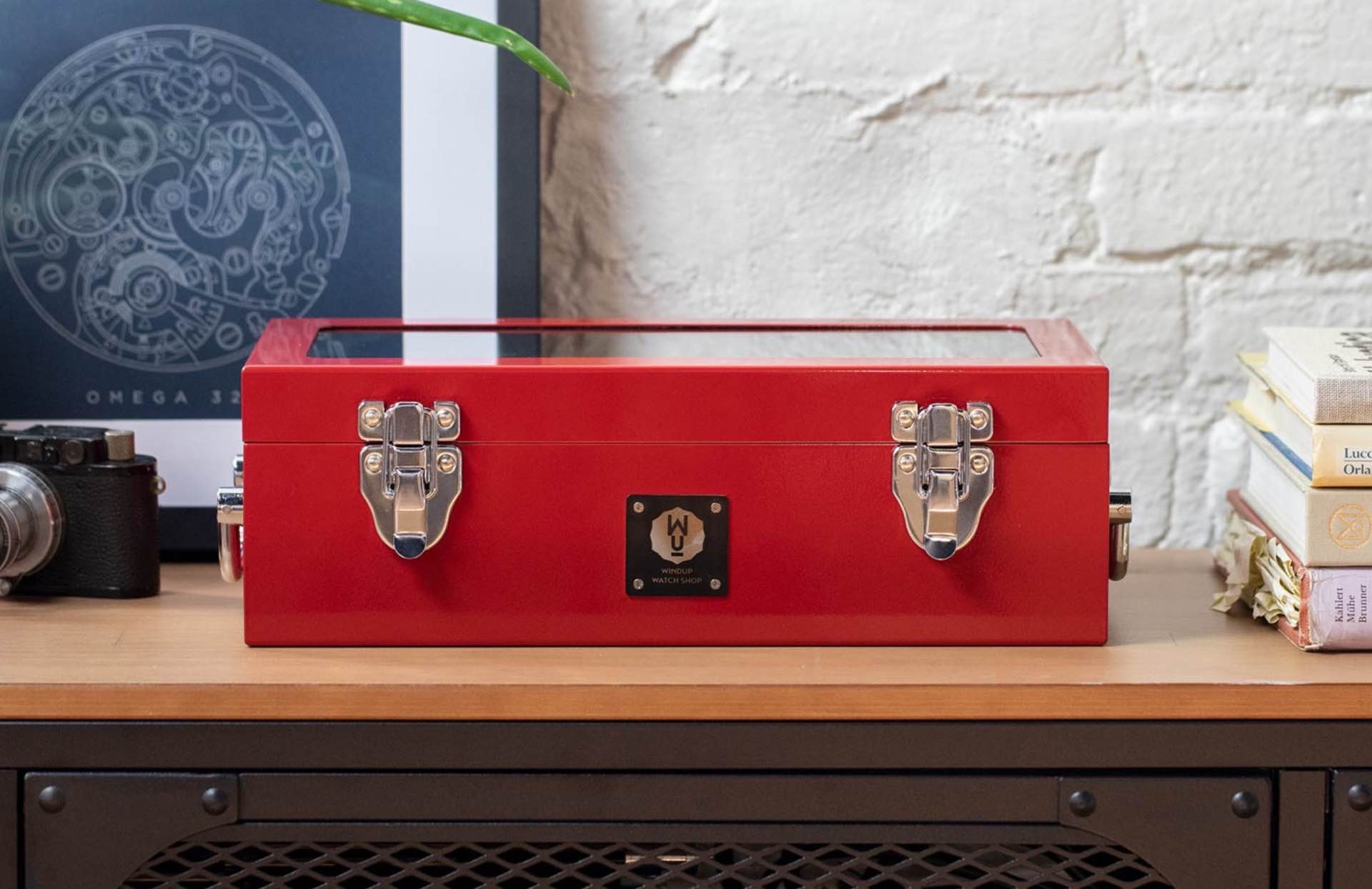 The Tool Watch Box by the Windup Watch Shop
Father's Day is a few weeks away, and if you're already on the lookout for a great gift, and if he's a watch enthusiast, you might consider the Tool Watch Box from Worn & Wound's Windup Watch Shop.
Made from heavy sheet metal and inspired by the design of those classic toolboxes we all know from our childhoods, this is among the cooler ways a guy can store and display his watch collection. On the top is a thick glass display window where the watches can be admired, while the box itself secures shut with metal clasps and has solid metal handles on the sides for easy carrying.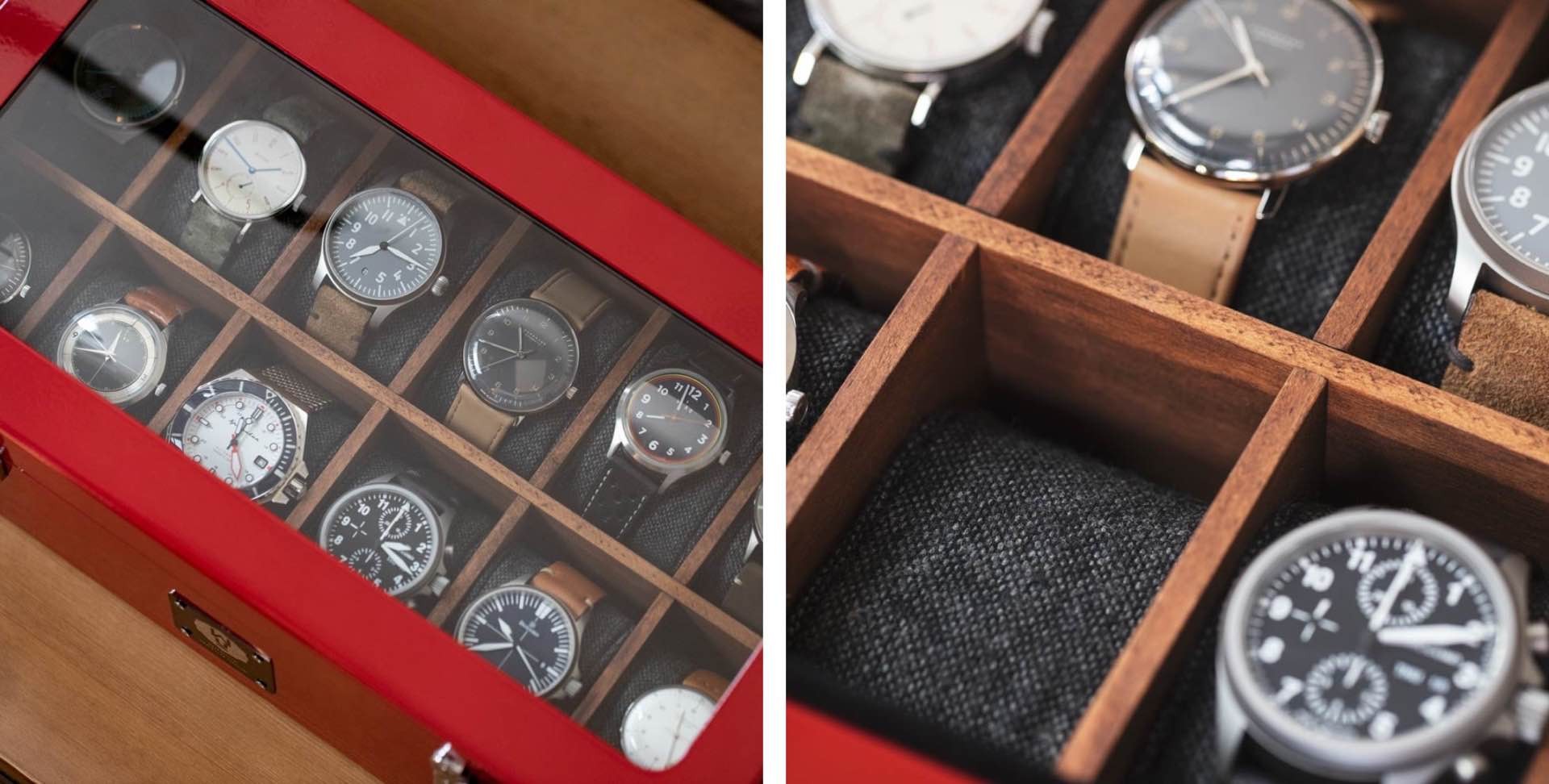 Inside the box is a mahogany-stained wood tray with 12 deep compartments, each of which has a gray-and-black tweed pillow to give every watch a luxurious resting place of its own.
The Tool Watch Box comes in your choice of red or black for $249 at the Windup Watch Shop. Whoever you gift this to (whether it's your dad or yourself), it's sure to be a hit.