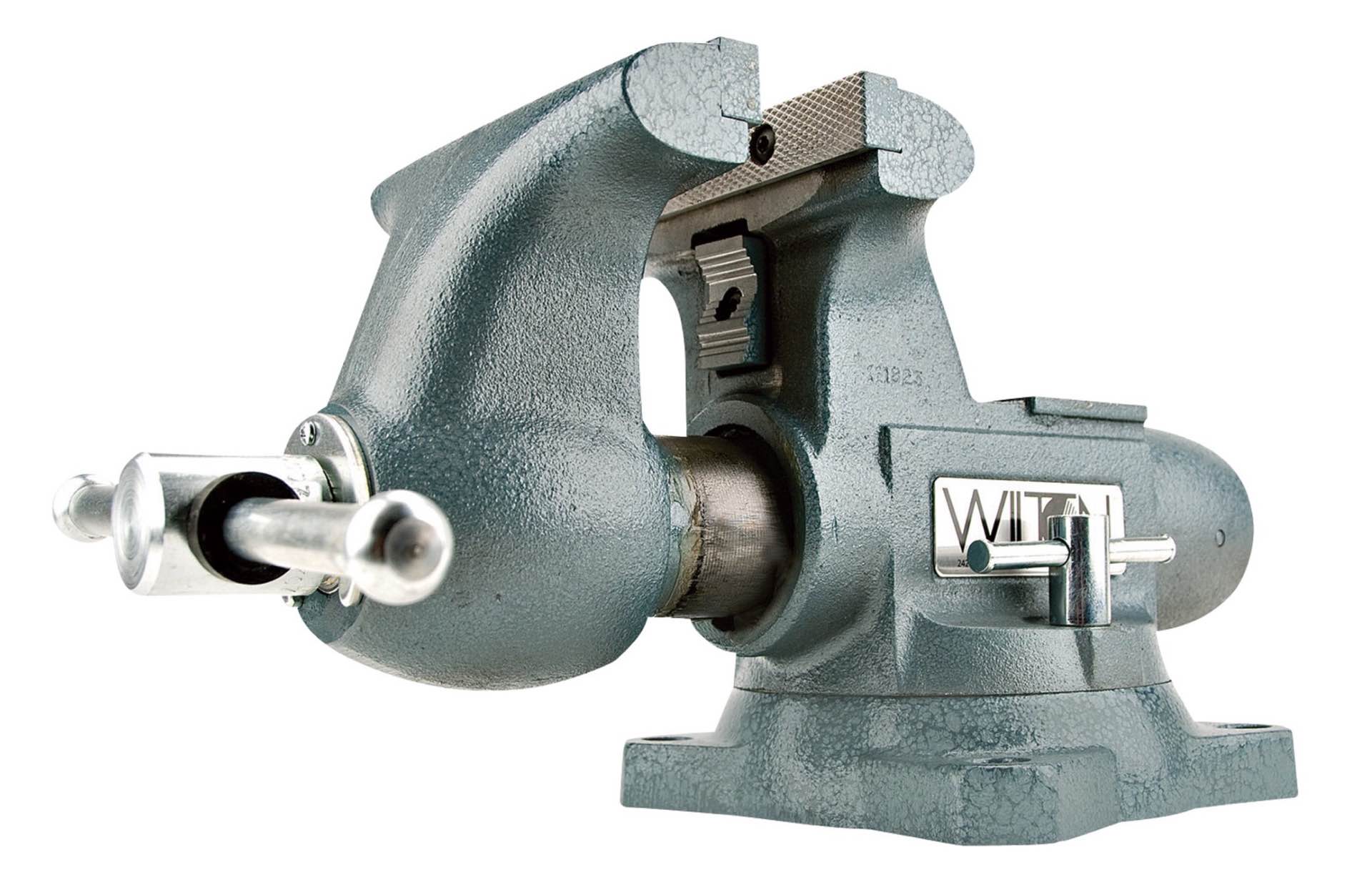 Wilton 1765 Tradesman Bench Vise
Those of you who take your machining, woodworking, and/or mechanical projects seriously already know that you can't always rely on any old tool to get the job done. For all your clamping needs, look no further than the Wilton 1765 Tradesman bench vise. This baby can handle just about any job you throw at it, plus it's made to last a lifetime.
Obviously, it does what any vise does: holds a workpiece firmly in place so you can…well, work on it. It just does its job really well, boasting a tenacious, firm grip with none of the slack/play you'll find in cheaper vises. It's also equipped with a swivel base with dual locking nuts (each with their own small tension bar), allowing the vise to rotate 360° to achieve the best working angle possible.
The fully enclosed spindle and nut design not only allows the inner lubrication to last way longer, it protects the lead screw from collecting dirt, sawdust, metal filings, and other debris over its lifetime. As a bonus, it won't snag power cords the way exposed spindles do.
Here are the 1765's stats:
Jaw width: 6½"
Jaw opening: 6½"
Throat depth: 4″
Pipe jaw capacity: ¼" to 3½"
The 1765 model of the Wilton Tradesman vise is $529 on Amazon. If you'd like to go smaller, there's also the 1755 model ($469 — 5½" jaw width) or the 1745 model ($378 — 4½" jaw width).