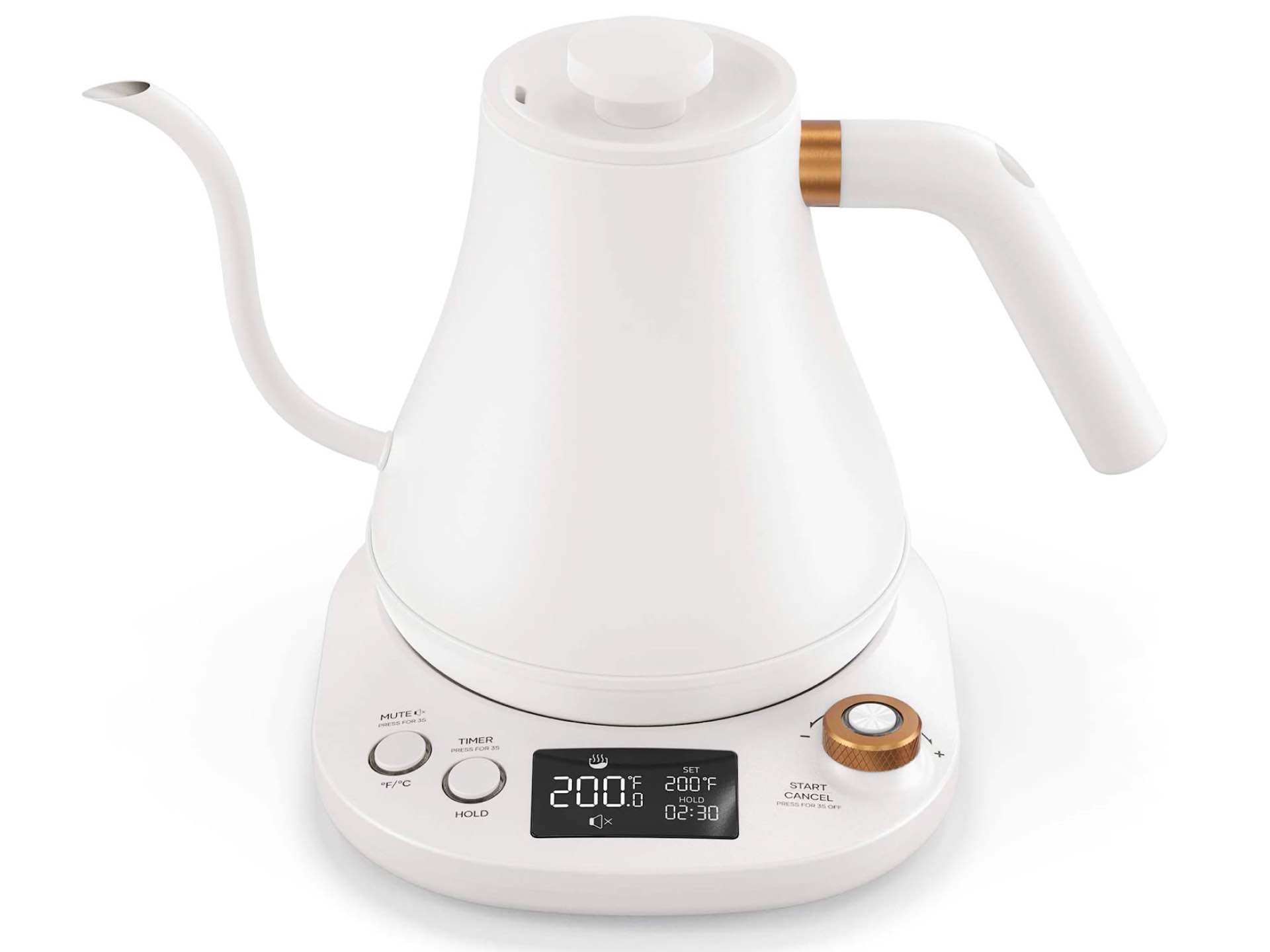 Willsence G1 "Barista Edition" Variable-Temp Gooseneck Kettle
The Willsence G1 is a stunning variable-temp gooseneck pour-over kettle that's clearly designed to take on the likes of the Bonavita Interurban and the Stagg EKG, but at a more modest price point. I first spotted it on r/coffeestations a couple months ago, and from all reports I've seen since, it definitely gives those kettles (and others) a run for their money.
A simple turn of the knurled knob on the kettle base lets you quickly set whatever temperature you like, to the degree. Temperatures 205°F and lower can be held for up to two hours, and a full pot can reach boiling in about three minutes — not bad at all. When the water's ready, the kettle's counterbalanced handle makes the pouring experience easy and comfortable.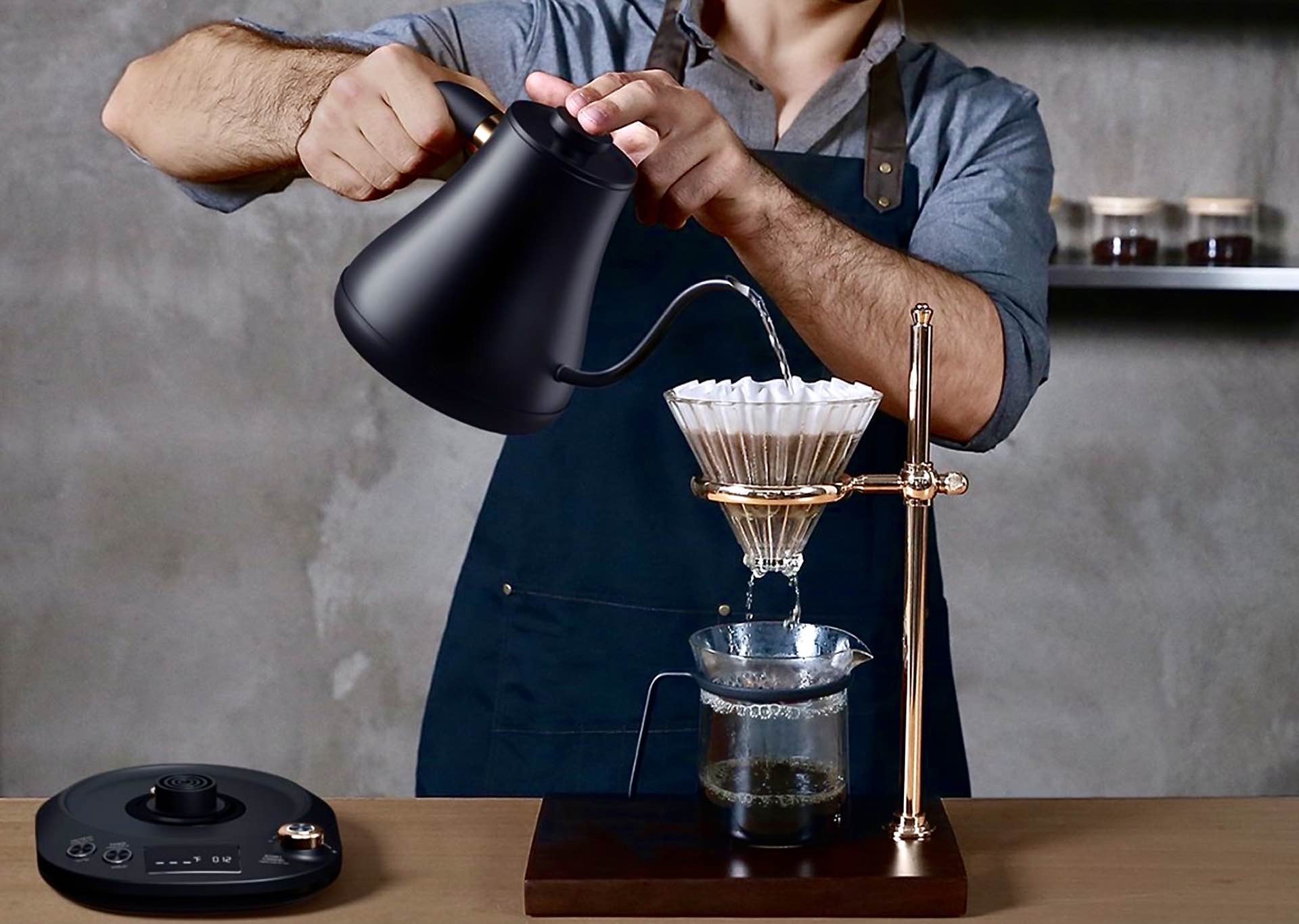 For those of you who want even more control over your coffee-making experience, the kettle has a stopwatch feature for consistently timing your pour-over from brew to brew.
Get this eyecatching kettle in white + gold or black + gold for $80 on Amazon.