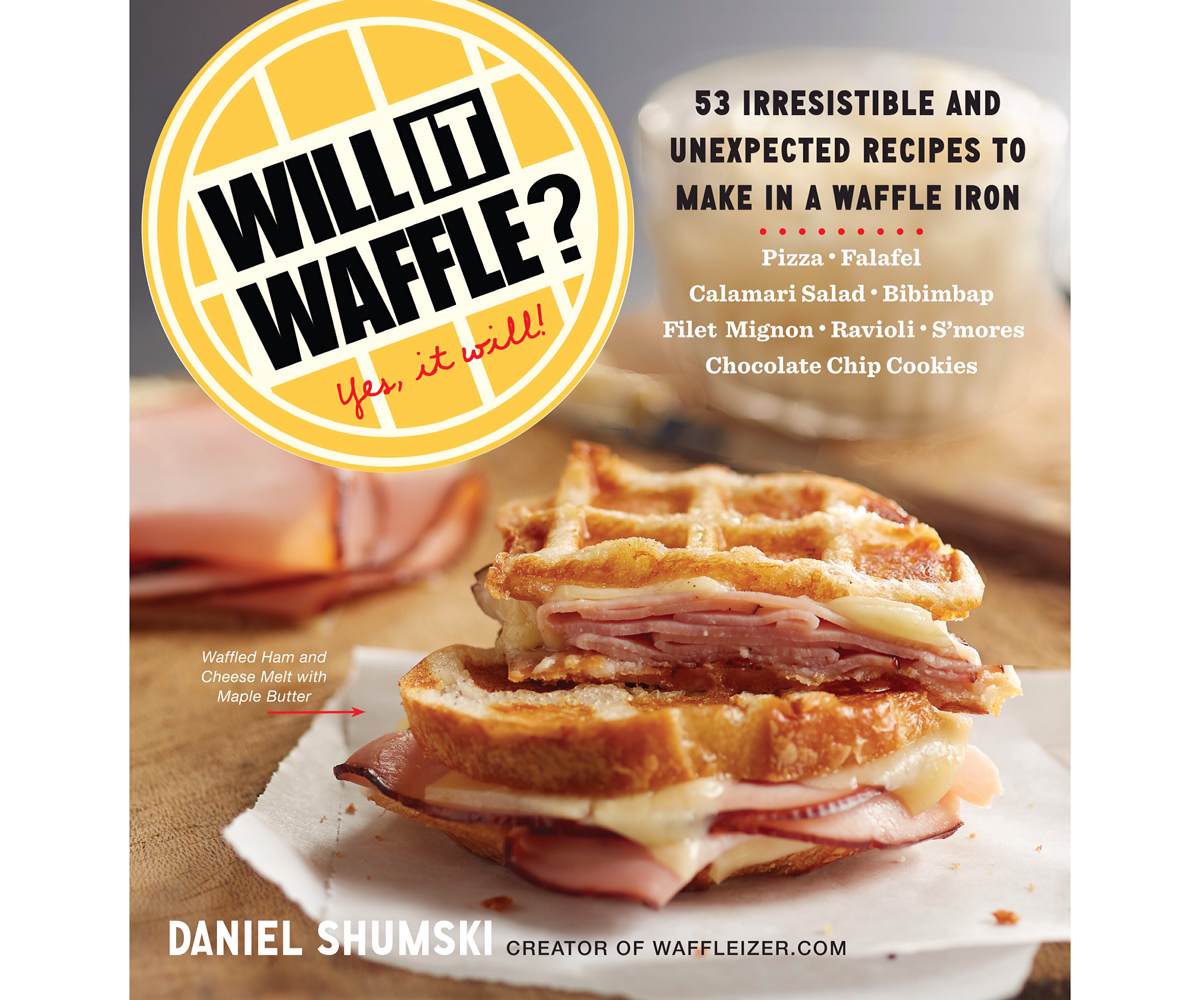 'Will It Waffle?' by Daniel Shumski
If there's one thing I love in the morning (besides my daily regimen of coffee injections), it's a good Belgian waffle. So, you'll understand why I'm more than excited about Daniel Shumski's upcoming cookbook, Will It Waffle?
You'll learn how to waffle all sorts of stuff: bacon, eggs, hash browns, muffins, French toast, mac & cheese, sweet potato gnocci, potato and cheese pierogi, quesadillas, meatballs, filet minon, pizza, apple pie, and somebody please stop me before I eat everything in my house.
The book is set to release on Aug 26th, 2014, but can be pre-ordered right now in paperback ($12), Kindle ($10), or iBooks ($10) formats.