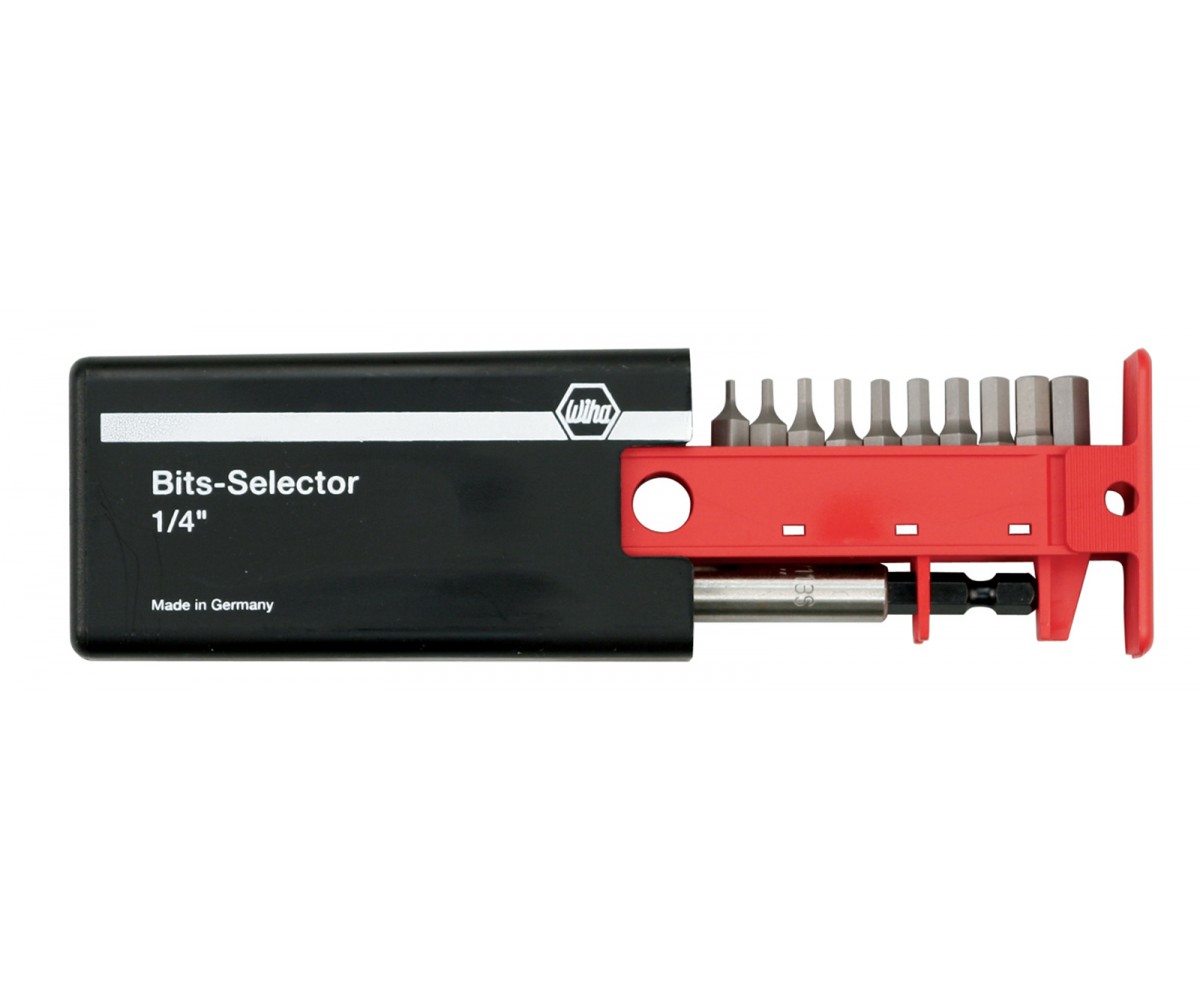 Wiha 79246 Hex Bit Selector
Whatever else you're going through in life, you just can't go wrong owning a good, dependable set of screwdriver bits. This one by German company Wiha contains the 10 highly durable hex inch bits below, all in a pocket-sized organizer case with a slide-out drawer for quick and easy access:
1/16″
5/64″
3/32″
7/64″
1/8″
9/64″
5/32″
3/16″
7/32″
1/4″
The set also comes with a 1/4″ magnetic bit adapter for use with power tools, and the case itself has a slot where a bit can be inserted so as to act like a handle for quick fastening jobs. Quite nifty in a pinch, that.
The inch-measurement set (model 79246) is $21 on Amazon, while the metric version (model 79256) is $16.