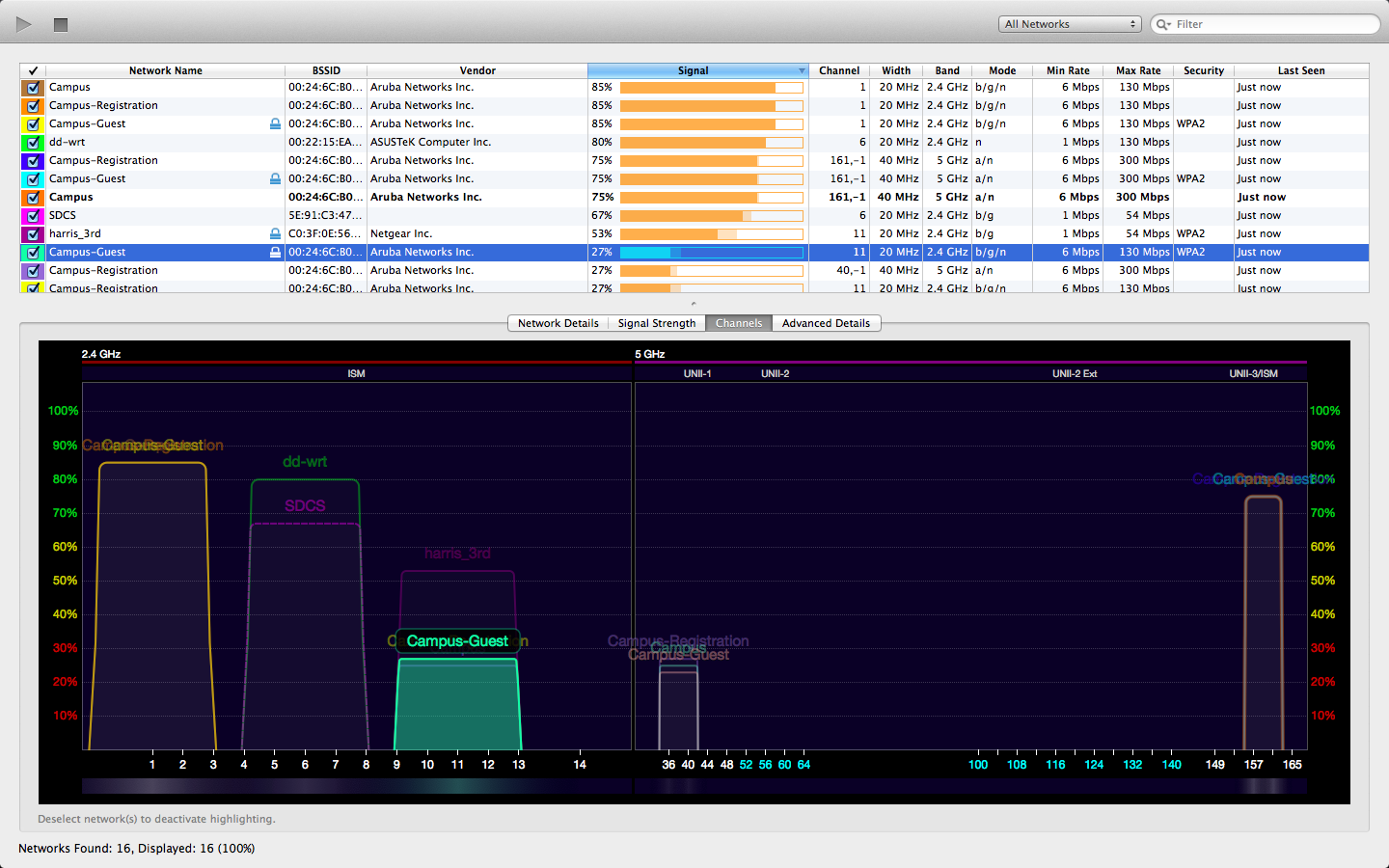 WiFi Explorer
Wi-Fi is everywhere, and we use it just about everyday. However, there are many variables that influence the performance of Wi-Fi networks and getting the most out of them is not an easy job. Wi-Fi Explorer is a really incredible app for under $20 that can help you tremendously.
Wi-Fi Explorer is from the same developer as Wi-Fi Signal. It's a great app to keep around for when you are having Wi-Fi issues and you can't determine the source. It allows you to quickly identify channel conflicts, signal overlaps, or configuration problems that may be affecting your Wi-Fi network's performance.
It supports 802.11a/b/g/n/ac networks as well as 2.4 GHz and 5 GHz frequency bands (as well as 20, 40, 80 and 160 MHz channels). It does signal quality estimations based on signal-to-noise ratio (SNR) in order to help you determine what networks are near you or what kind of signal strength you are getting in the corners of your house. If you live in an apartment, this app is a must have to help fine tune your network.
Get it on the App Store for $14.99.