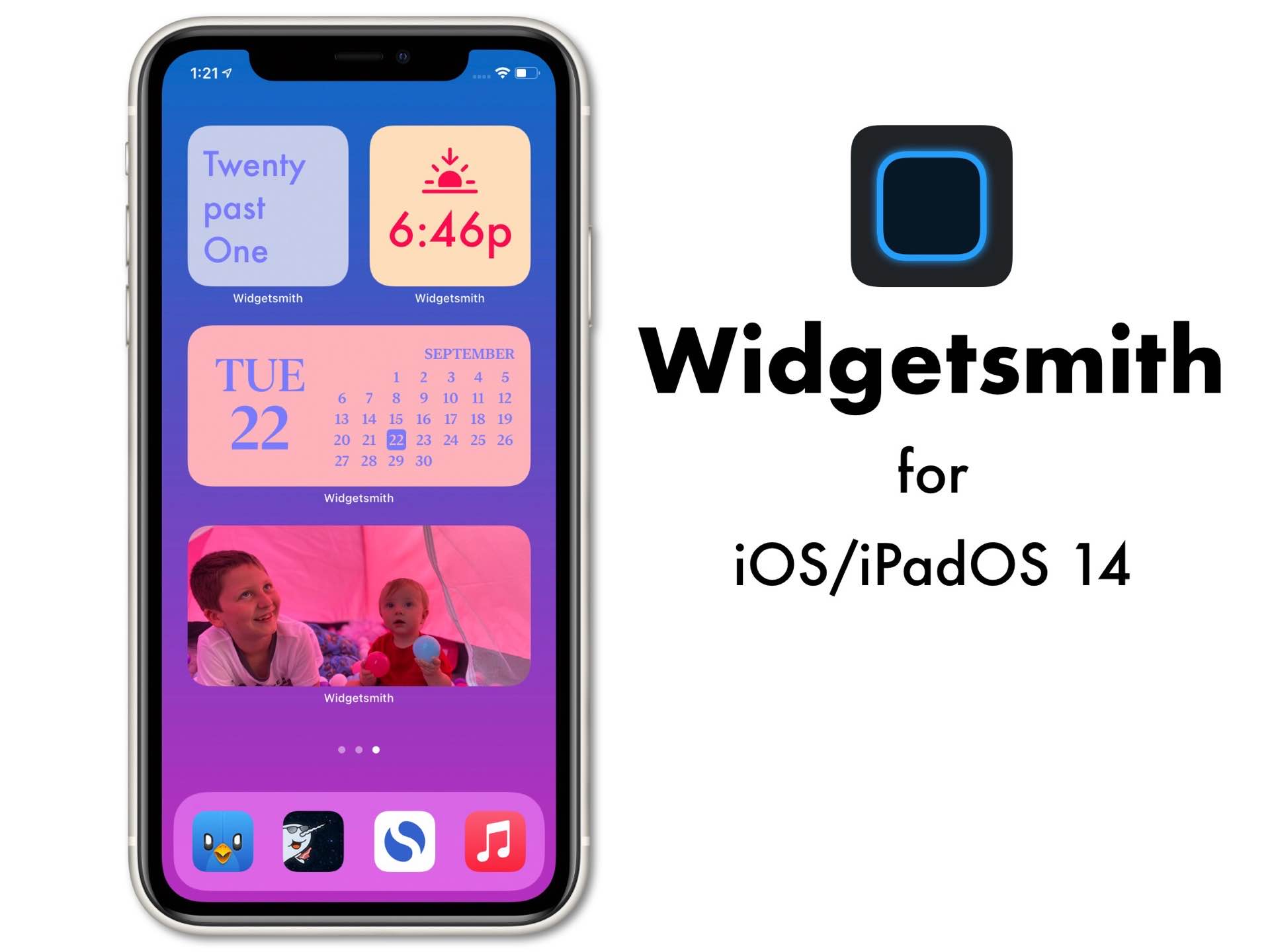 Widgetsmith — Customizable Widgets for iPhone and iPad
🤯 Woah! Widgetsmith just went viral on TikTok, which is a phrase I don't even really understand but is having a rather robust result on my life right now.


David Smith (@_davidsmith)
In the same way that David "Underscore" Smith's Watchsmith app sought to give you complete control over the appearance and utility of your Apple Watch, his new Widgetsmith app — which is apparently all the rage with The Teens™ right now — wants to help you personalize your iOS 14 home screen like never before with fully customizable, scheduleable widgets.
Taking advantage of the widget options new to iOS 14, Widgetsmith features a variety of small, medium, and large widgets for functions like Time, Date, Calendar, Weather, Photos, Battery, Health & Activity, and even things like Tides and Astronomy. Each one can be customized to your liking through choices of font, text/icon color, background color, and border color.
All of that is cool enough, but what's even better is that you have the option of scheduling widgets to show different information at specific times:
This set of widgets can then be dynamically scheduled to appear on your home screen following rules you define. For example, a particular widget could show the weather first thing in the morning, then your calendar during your work day, then switch to your Activity ring progress as you wrap up your day. This lets you take full advantage of each slot on your home screen.

The app itself also includes a wide collection of tools, such as a weather app, a timezone converter, a calendar. These tools can automatically launch based on the active widget tapped.
Pretty slick, huh? To make a long story short, your home screen is about to get more useful and expressive than ever.
Widgetsmith is free to download from the iOS App Store, with an optional premium subscription ($2/month or $20/year) that includes hosted data sources for weather and tides, along with exclusive widget styles for those things, such as Precipitation %, UV Index, Gradient Temperature, Tide Graph, and more.