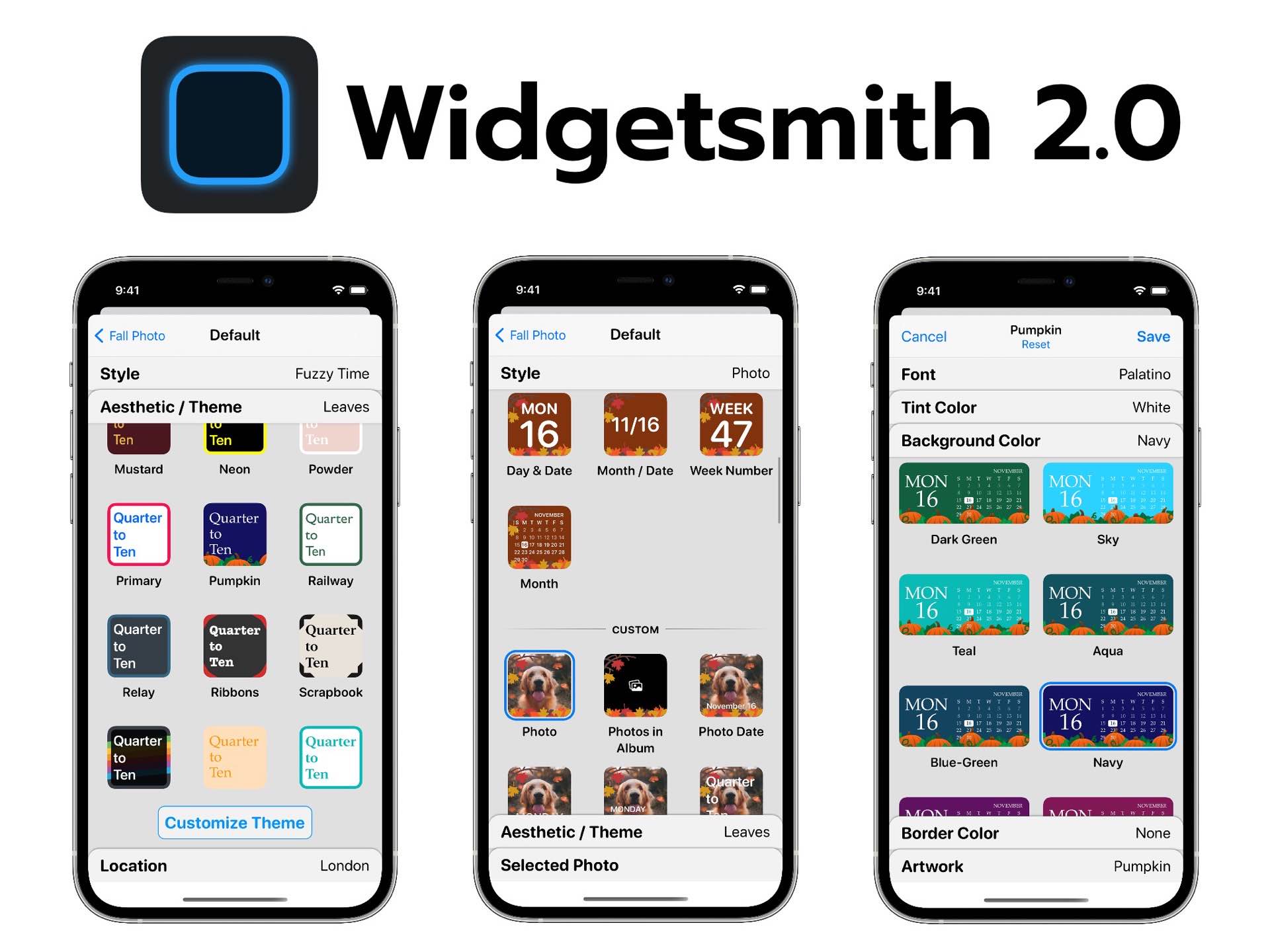 Widgetsmith 2.0 for iOS Introduces Themes & Artwork
After accidentally going viral a couple months ago, "Underscore" David Smith's Widgetsmith app recently updated to version 2.0, bringing with it two new areas of customization — aesthetics/themes and border/overlay artworks — so your home screen can be more you than ever (bold emphasis mine, along with some minor edits):
Say hello to version 2.0 of Widgetsmith! This is a major update to the way you setup your widgets. Rather than requiring you to setup each of your widgets individually, Widgetsmith now comes with a wide variety of prebuilt aesthetics included in the app. Of course, you can still customize them as you prefer, but you now have a great starting point to begin from.

You can tweak these prebuilt themes and apply all the changes to all uses of that theme, making it incredibly easy to design that perfect aesthetic for your home screen.

The app also now includes a number of artwork styles that you can apply to your widgets, giving them that perfect finishing touch. The initial set includes a collection of lovely geometric borders, along with "Fall Leaves" and "Pumpkin" themes. It is my expectation to continue adding more and more of these themes to keep the app always up-to-date with the current season/occasion. Custom artwork requires a Premium subscription.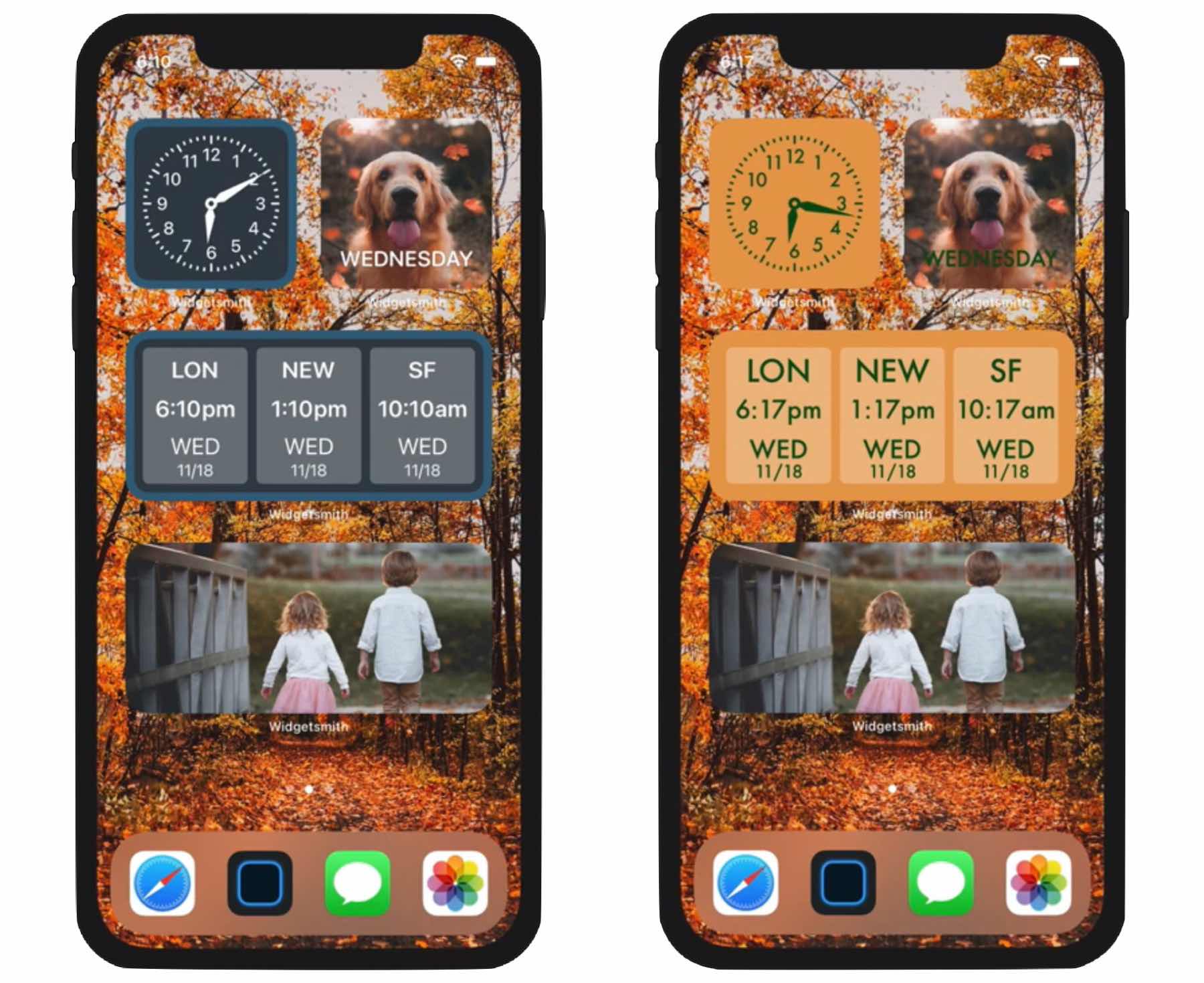 In addition to those two major upgrades, Widgetsmith also now includes an RGB/HEX color chooser! David's obviously been listening very closely to what his audience wants, and I'm excited to see where the app goes from here.
As before, Widgetsmith is free to download, with some features only accessible through the optional Premium subscription ($2/mo or $20/year) such as Tide and Weather hosted data, along with certain artwork and themes.