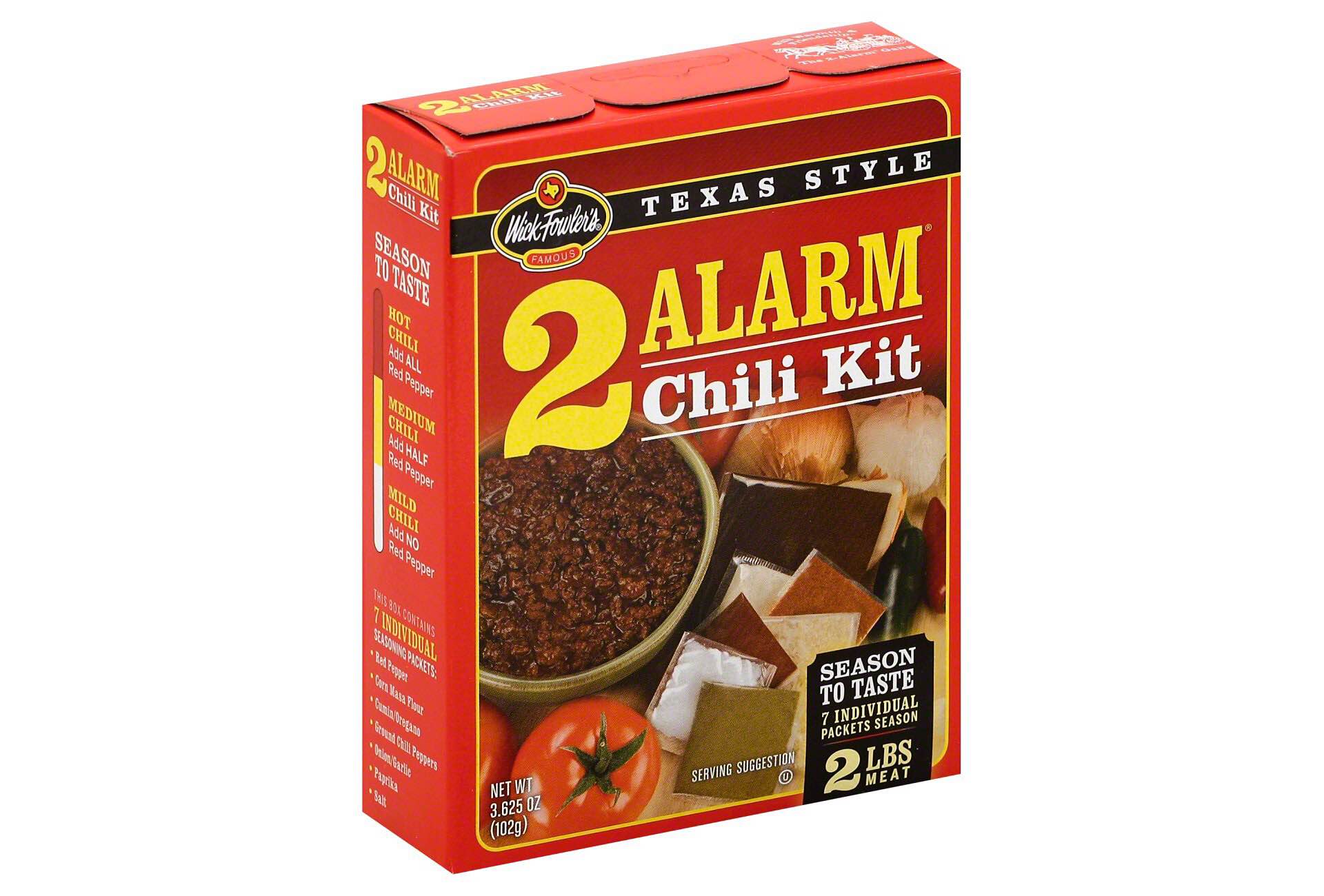 Wick Fowler's 2-Alarm Chili Kit (12-pack)
Maybe you love to eat a nice hot bowl of chili on in a while but never seem to have all the necessary spices on hand once the craving strikes. Or perhaps you buy the occasional chili seasoning packet from the store but find that it doesn't quite hit that flavor profile you're wanting.
Whatever the reason behind your chili woes, Wick Fowler's famous (and convenient) 2-alarm Texas-style chili kit should be right up your alley. It's got all seven seasonings you need to serve up a great pot of chili, but instead of having them all blended together, they're packaged individually so you can experiment and come up with the exact right mix for your needs—right down to spice level—without having to keep separate ingredients around that may or may not get used for anything else.
For each of this kit's 12 packs, you only need to provide 3 things yourself: 2 lbs. of beef (or other meat), an 8 oz. can of tomato sauce, and water. From there, feel free to add anything else you like—either way, you'll enjoy the results.
Get the kit for $29 on Amazon.