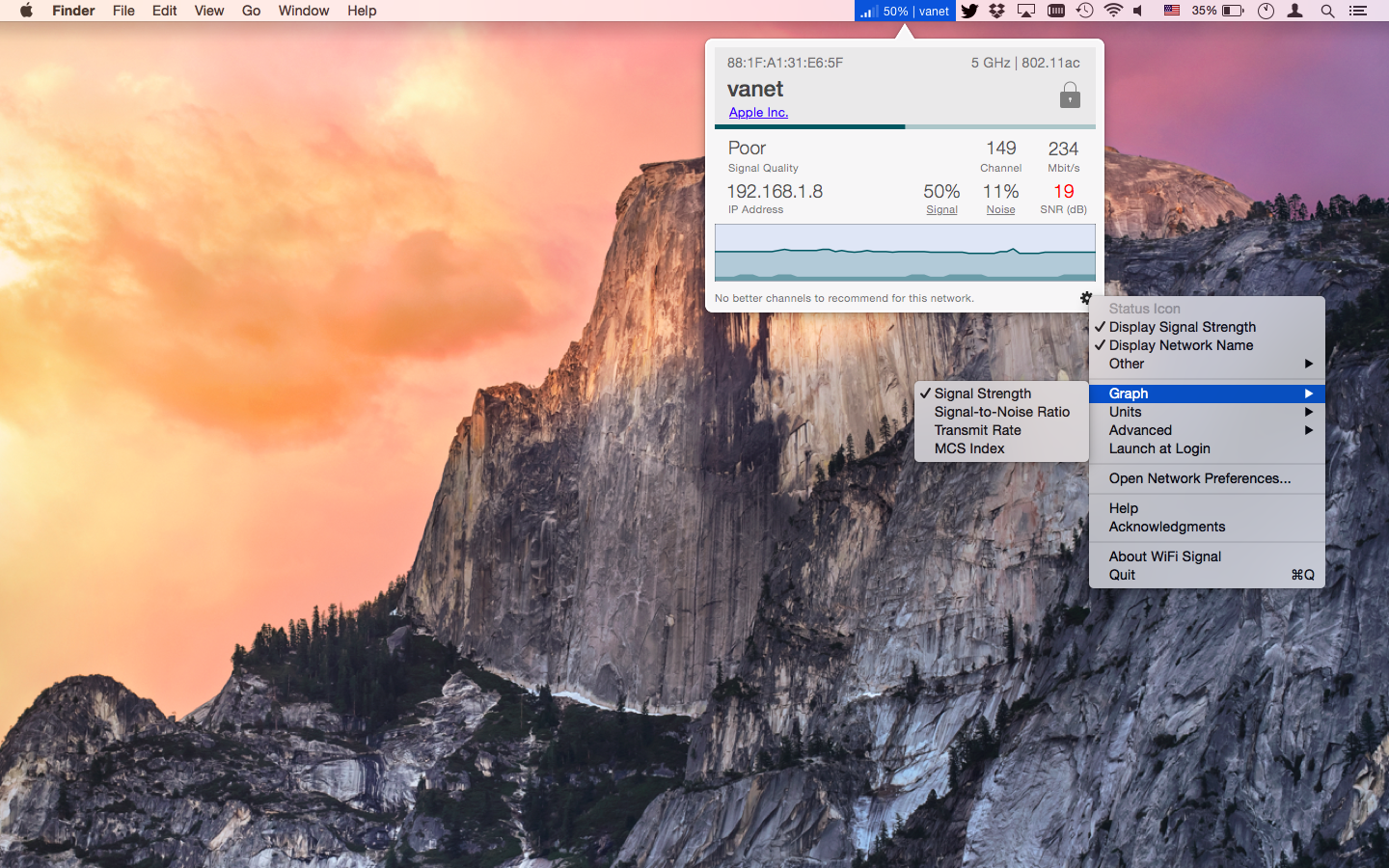 Wi-Fi Signal
Wi-Fi has pretty much become the default networking standard for Macs in 2015. Neither the MacBook Air nor the Retina MacBook Pro include a built in ethernet port. Unless you use an adaptor, Wi-Fi is your access to the internet. For all of Wi-Fi's simplicity when it works, it's equally frustrating when it doesn't. If you live in a heavily congested area, you can especially be prone to flaky Wi-Fi connections. WiFi Signal is a really handy app to have running on your Mac. It sits in the menu bar and gives constant updates about the health of your Wi-Fi signal. It will let you know your signal strength, data rate, channel recommendations, and much more. It's only $.99, so there is no reason not to check it out. This is especially helpful when checking signal strength at various parts of your house.
If you like this app, you might want to check out WiFi Explorer from the same developer.
Get it on the App Store for $.99.