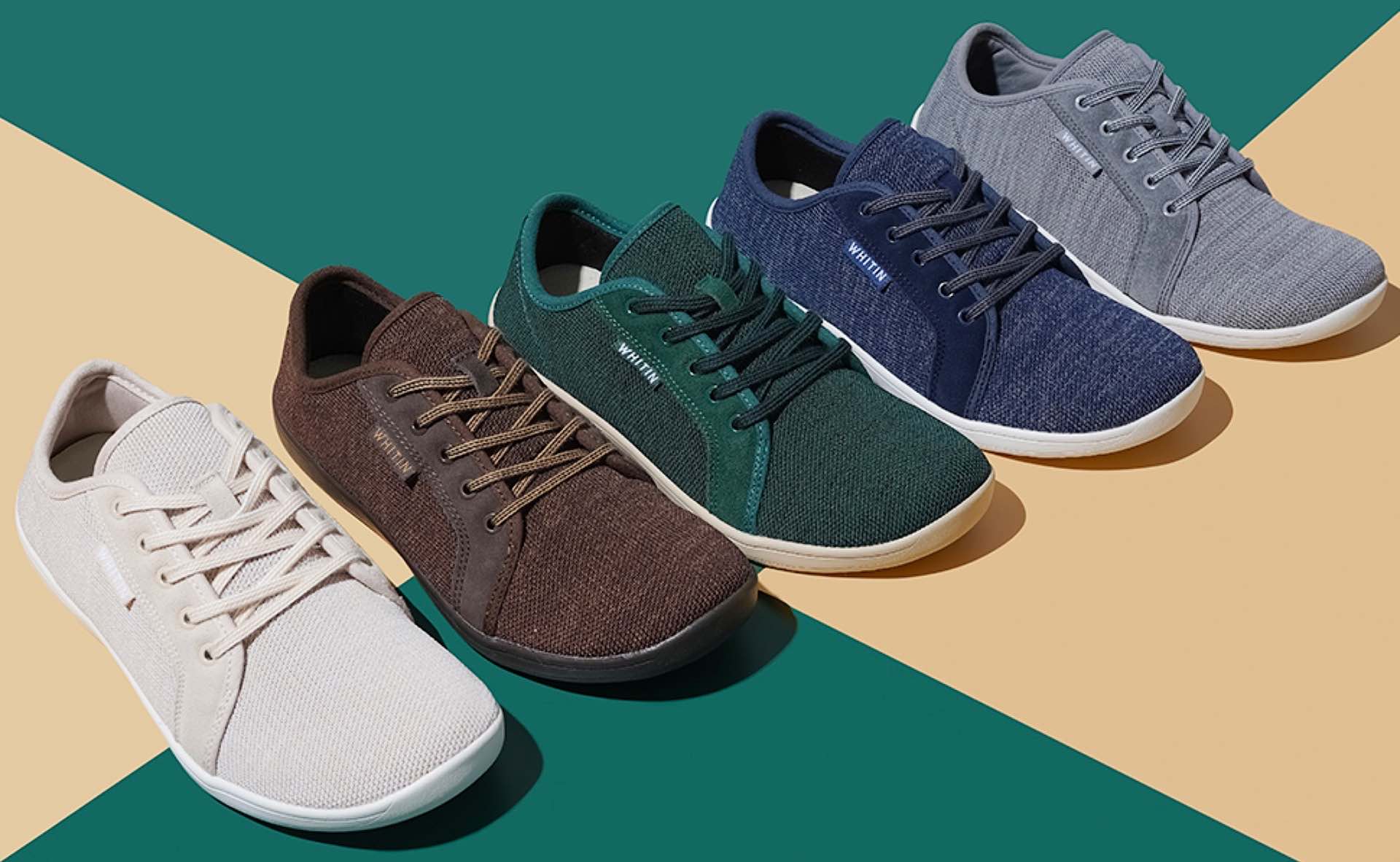 WHITIN Men's Wide Minimalist Barefoot Sneakers
Alright, so you want a pair of shoes that are super easy to slip on and head out the door with, but you don't necessarily want to make a fashion statement about it. Just something casual that won't give off an air of "this guy's not wearing socks!" or call attention to your feet in any way.
These barefoot sneakers from WHITIN are exactly it. They look like any ordinary sneakers and offer just the kind of casual comfiness you'd expect, but are designed to be worn with or without socks thanks to a flexible, lightweight, and super thin zero-drop sole that makes each footstep feel more natural. They're kinda like a midpoint between socks and regular shoes, is how I'd put it.
Perfect for running a few errands, going on bike rides, walking around town, or lounging around the house. The elastic laces don't even require tying, so the convenience factor is excellent too.
Get a pair of these shoes for $42 on Amazon in a variety of colorways.