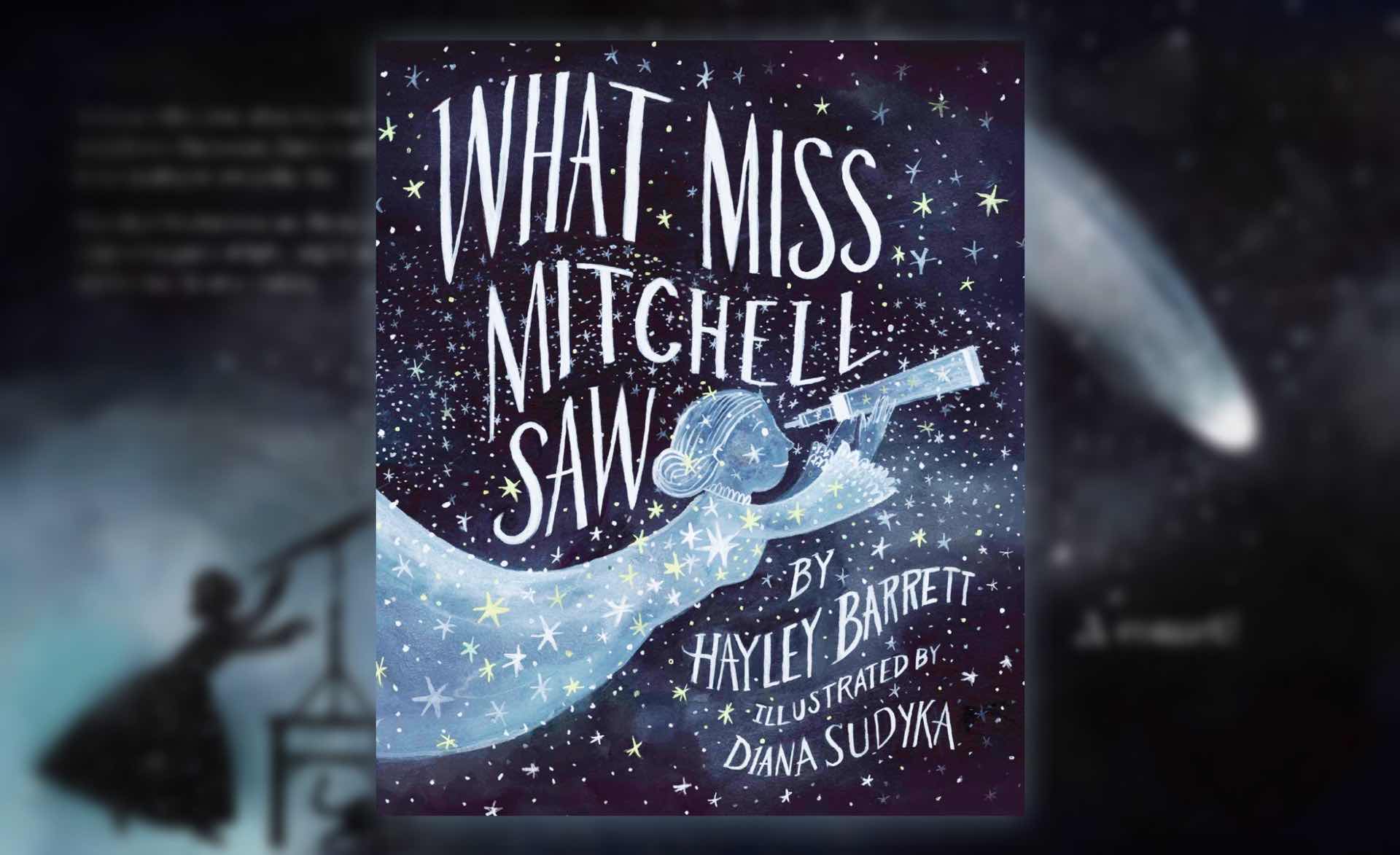 'What Miss Mitchell Saw' by Hayley Barrett and Diana Sudyka
What Miss Mitchell Saw is a new-ish children's picture book/biography — written by Hayley Barrett and lushly illustrated by Diana Sudyka — that explores the life and discoveries of Maria Mitchell (1818–1889), who has a comet named after her and is recognized as the first professional female astronomer in the US.
This Booklist review describes it much better than I can:
Barrett begins with Maria's Nantucket childhood, where Sudyka's gorgeous gouache-and-watercolor starscapes already bleed through the fabric of her reality, shimmering in the ocean waters and along the hems of her dresses. The art often utilizes visual metaphor; dialogue flows across the page in swirling ribbons of text as Maria's father teaches her how to "sweep the sky." The language is simple and lyrical, preferring to evoke the wonder of the subject rather than get bogged down in scientific detail, and yet it manages to infuse a healthy dose of education, describing instruments and methods, as well as celestial objects.
Here are some samples of what you'll find within: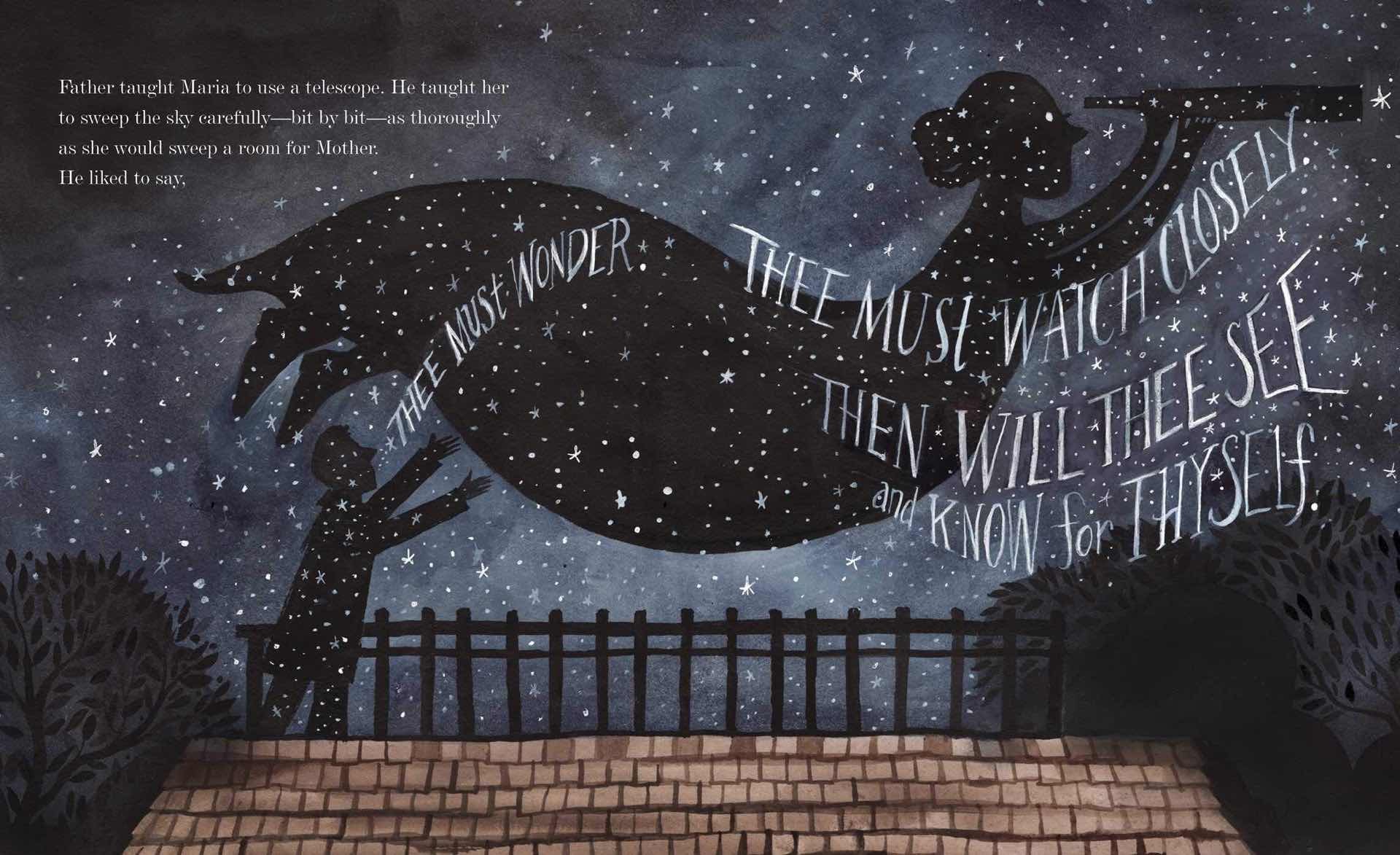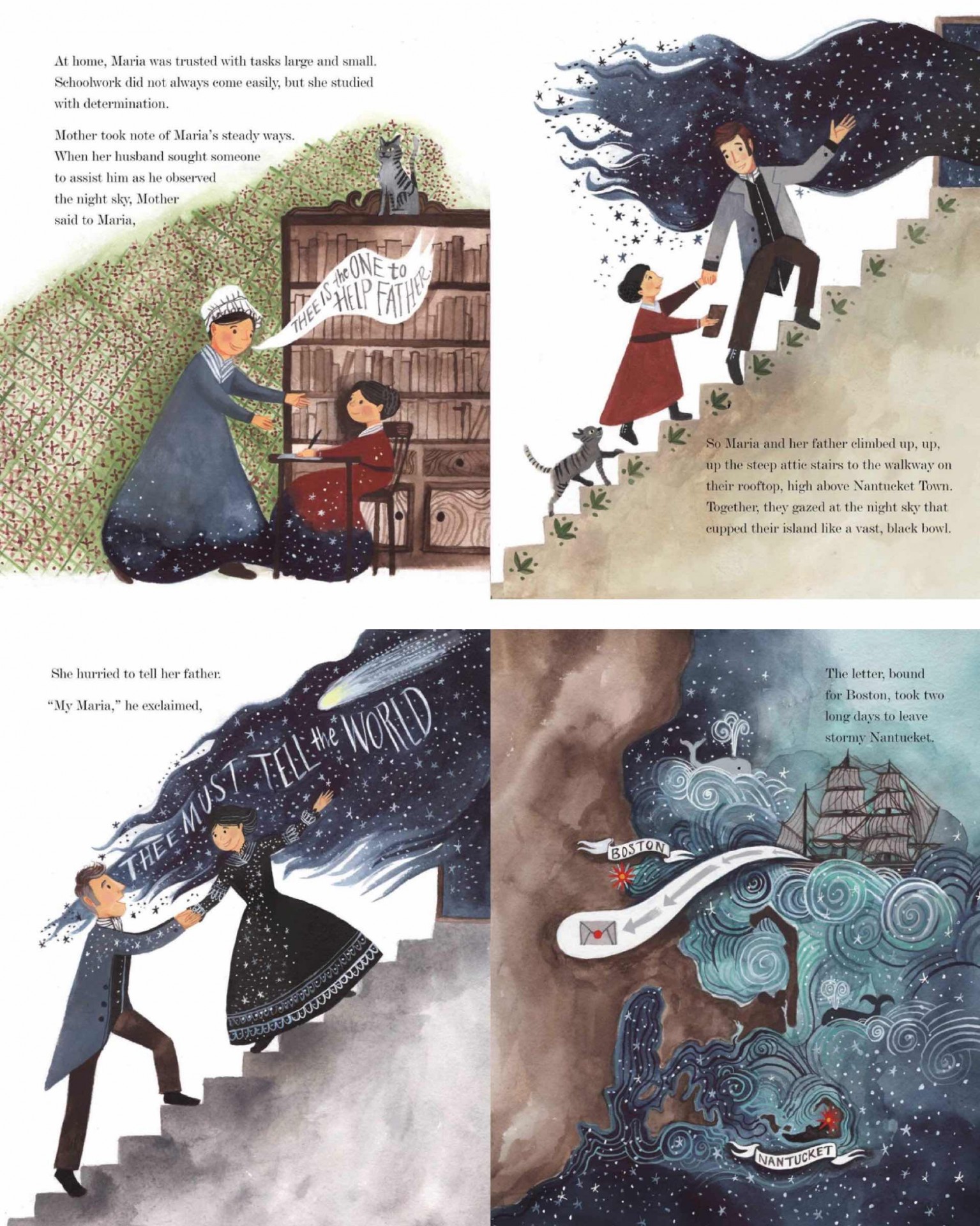 In an interview with Colossal, Sudyka described a bit of her artistic process for the book:
Sudyka used india ink, gouache, watercolor, and handmade indigo to build the imagery for What Miss Mitchell Saw. The artist works by hand and in full color from the get-go, and uses some digital techniques at the end of the editing process, once the images are ready to be integrated into the book. To complement the artist's established aesthetic, which naturally meshed with the storyline, Sudyka tells Colossal that she drew inspiration from scrimshaw (decorative and narrative carvings into whale bones by whalers), as well as Rockwell Kent's illustrations for an edition of Moby Dick. "The biggest challenge for working on this book was simply finding good reference material to make sure I got the look and feel of Nantucket and that time period right," Sudyka explains.
This seems a fantastic way to introduce a love of science and discovery to your young one.
Get the book in these formats: