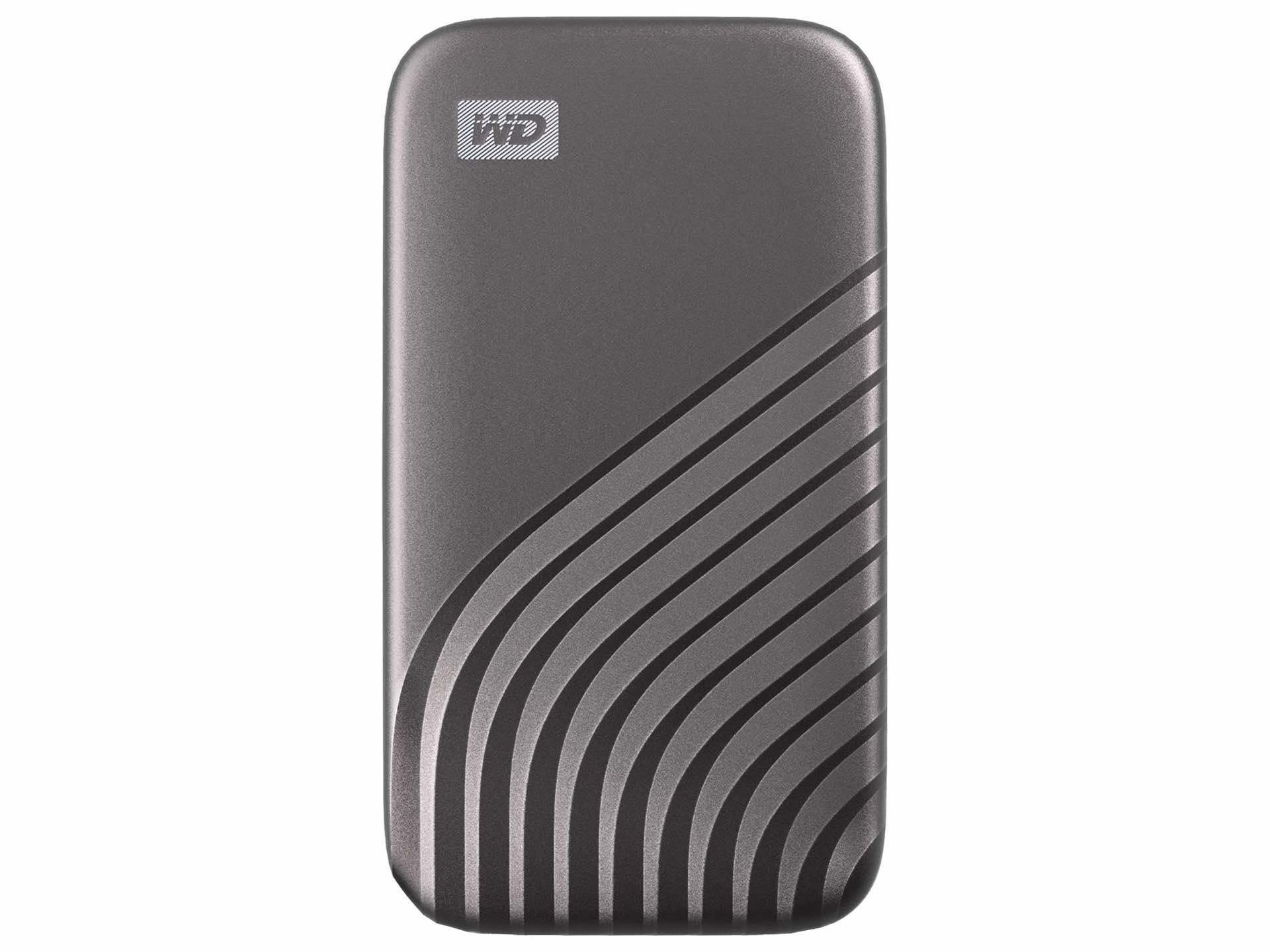 Western Digital "My Passport" Portable Solid-State Drive
Maybe it's old-fashioned at this point to carry around files on any form of physical media, and continuing to do so is probably one of those things my future grandkids will make fun of me for. I still think it's more dependable (not to mention faster when it counts) than relying fully on cloud storage services.
Western Digital's "My Passport" portable SSD is a name longtime Mac users will recognize right away. They've been in the hard drive game for decades now, and I still think of them as a trustworthy company to buy external drives from. And whenever you need to quickly get your stuff from one computer to another, you'll be glad you have one on hand.
Like any SSD, there are no moving parts in the My Passport, so you don't have to worry about some spinny thing inside (100% technical term) getting knocked out of whack as you carry it around in your bag. And thanks to its USB 3.2 Gen 2 port, the file transfer speeds are stellar, maxing out around 10 Gbps.
As of this writing on April 18th, 2022, the 1TB My Passport drive is $135 on Amazon (all the way down from $200, so it's a steal). Mean while, the 2TB version is marked down from $380 to $230, and the 4TB one is marked down from $680 to $460.