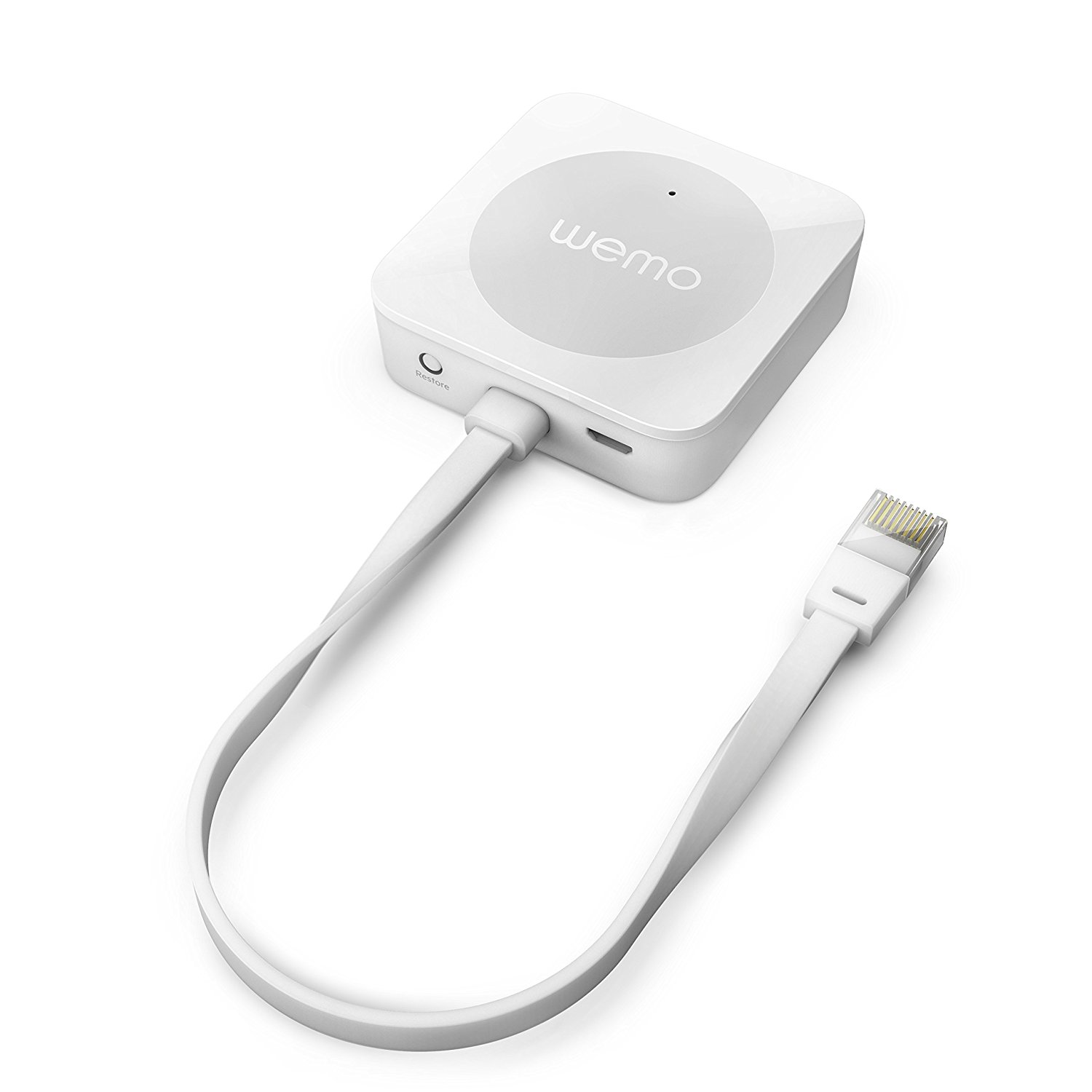 Wemo HomeKit Bridge
Many smart home products support Alexa and HomeKit out of the box so users can pick their smart home ecosystem. One big player missing from that list was Belkin's Wemo products.
Belkin has just announced a new Bridge product that will allow their products to become HomeKit compatible. Using this product, you can leverage Siri and the Home app on iOS to control all of your Wemo gear. Personally, I love HomeKit because of the integration with iOS and Apple Watch. If you are someone who invested in Wemo products before HomeKit was available, this is a must-have.
It's shipping later this month, and you can pre-order it on Amazon for $39.99.