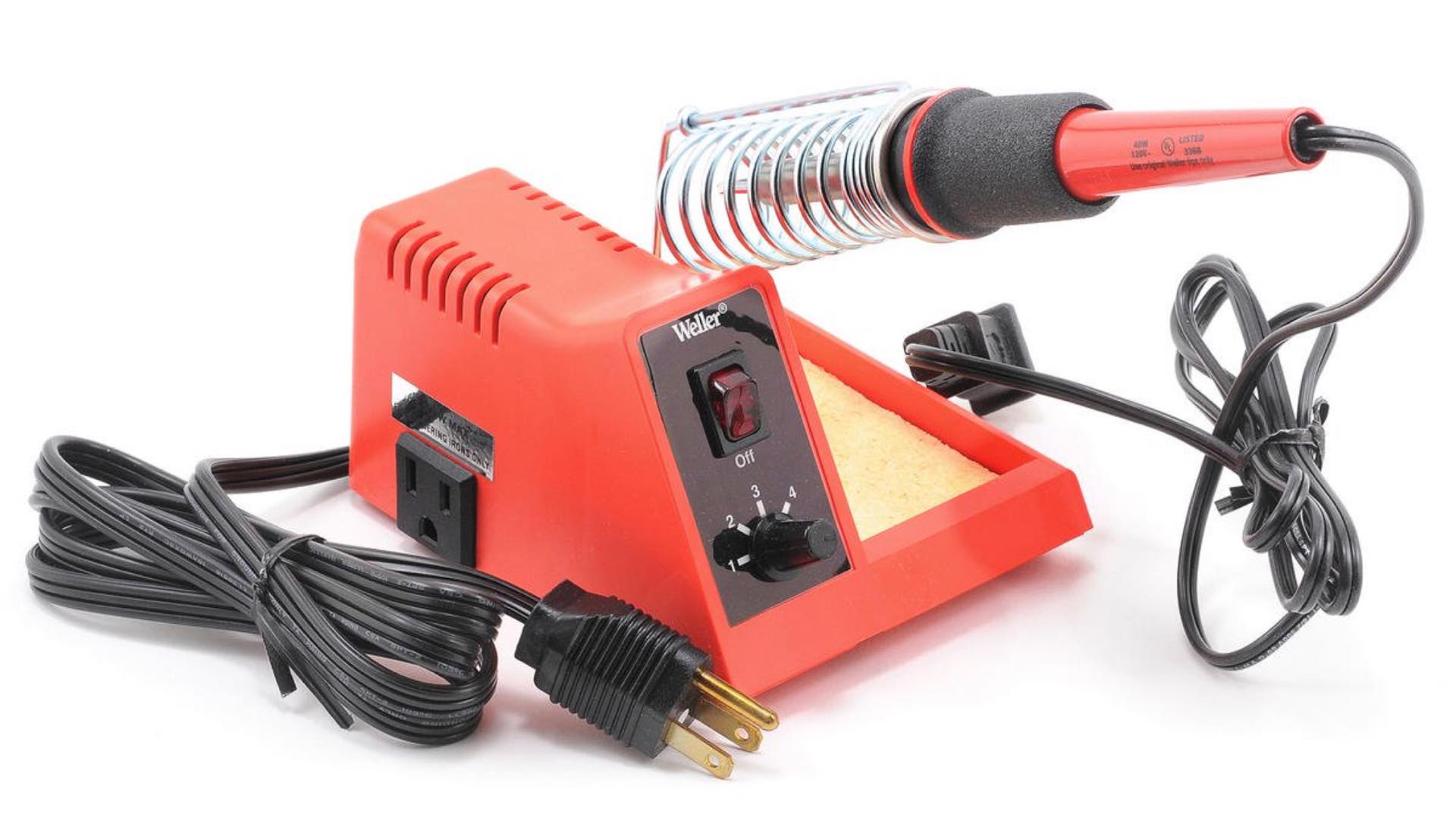 Weller WLC100 40-Watt Soldering Station
Weller's WLC100 soldering station is a nice option for those just starting out in a DIY/electronics hobby. It includes everything you need for basic soldering work:
A soldering iron (of course) with cushioned foam grip.
An ST3 iron-plated ⅛" screwdriver tip.
The base unit, which has a built-in iron stand.
A natural sponge tip-cleaning pad, which the base also has a side compartment for.
That base unit has a variable-power control knob, which can be adjusted between 5 and 40 watts to tackle the particular needs of each soldering job.
Get it for $40 on Amazon.