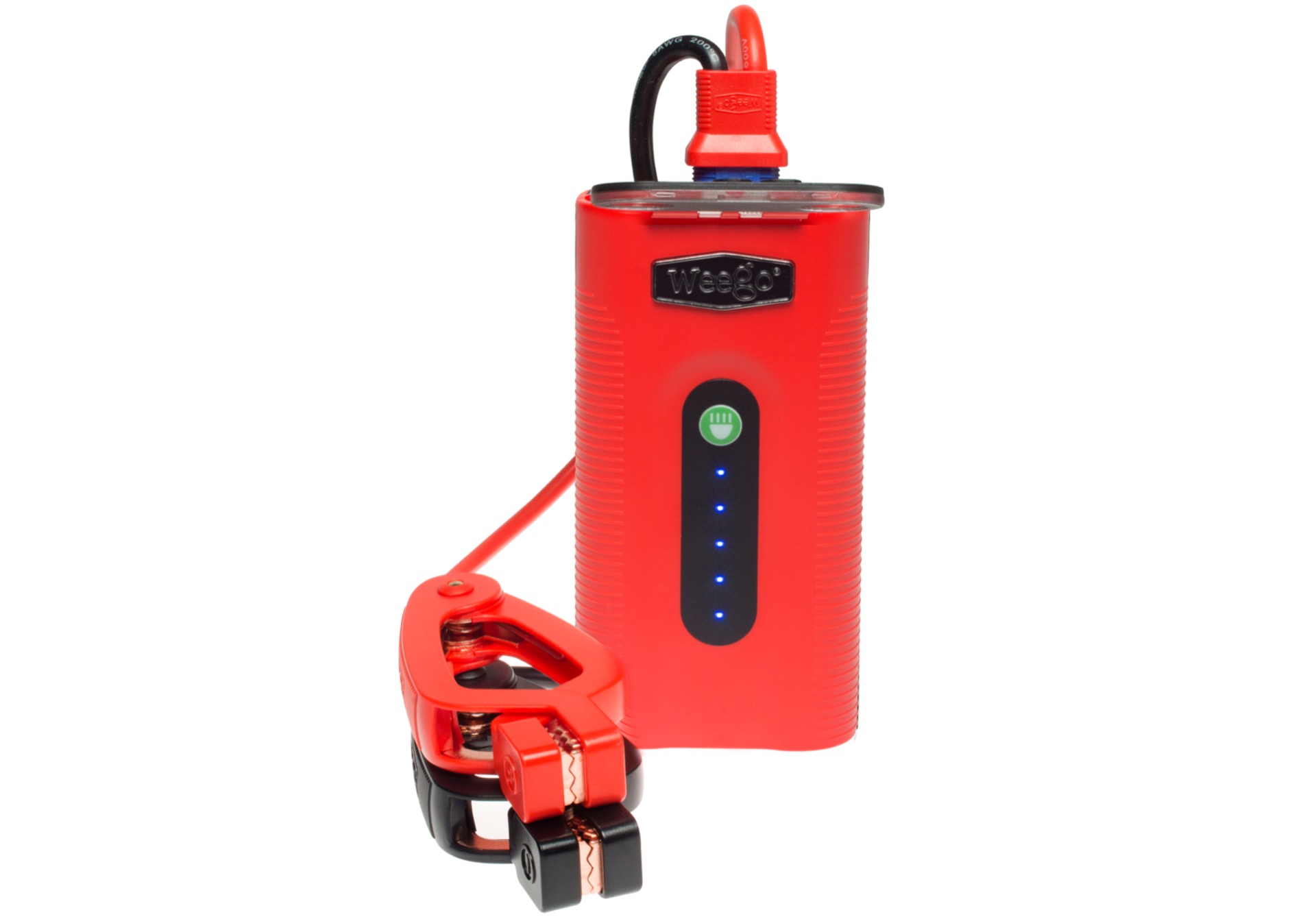 Weego Jump Starter 44
Having to jump start your car sucks. Being stranded with no one around to help you do it sucks even more.
You should keep a portable starter like the Weego 44 on hand for such occasions. It packs enough power to jump start any vehicle with an engine up to 7 liters (gas) or 3.5 liters (diesel). Its so-called "Smarty Clamps" are not only ergonomic and spark-proof, they're totally foolproof to use, featuring an in-line gizmo that gives off a series of lights and sounds (which are easily heard over traffic noise) to walk you through a successful jump, every time.
The Weego 44 can also be used as a handy portable device charger and as a 500-lumen flashlight. There is really no reason not to have one of these in your roadside emergency kit. When it saves your butt on some desolate highway in the middle of the night, you'll be glad you made the investment. (It also makes a great gift for the…er, less mechanically inclined people you know.)
Get it for $135 on Amazon.