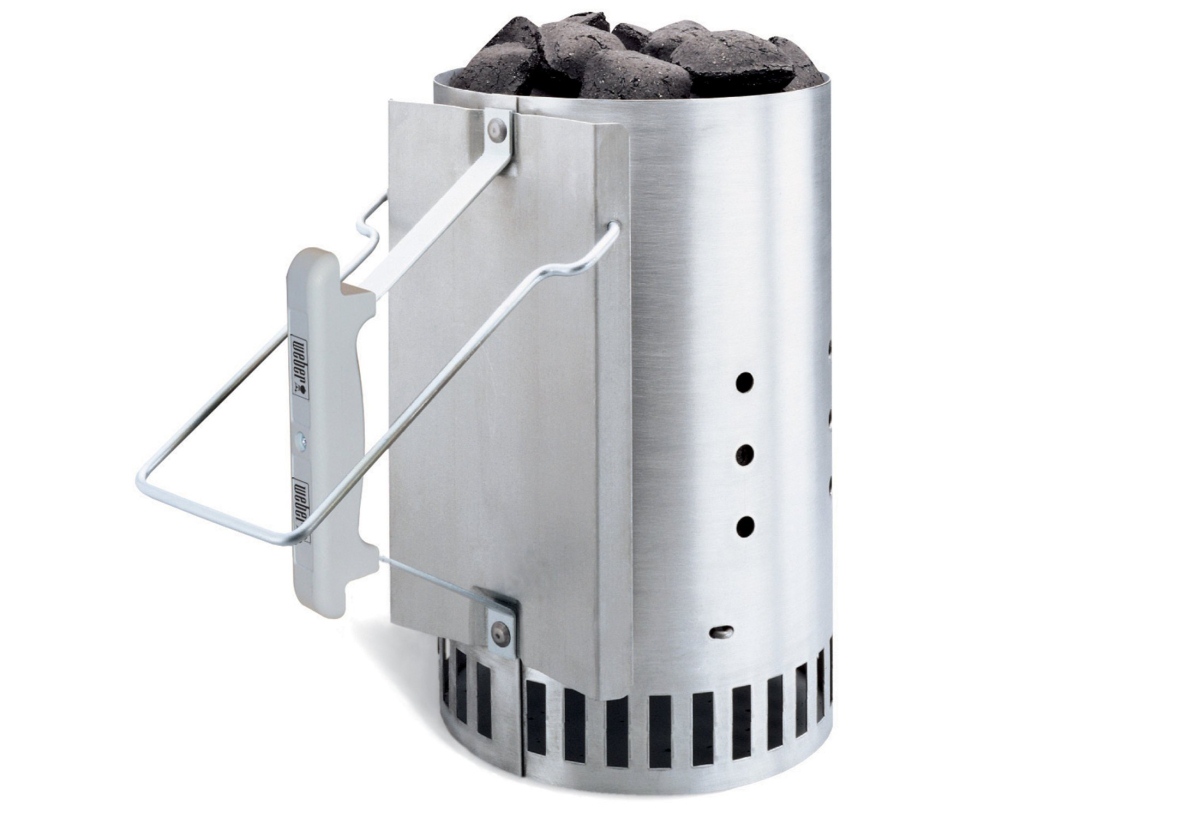 The Weber Rapidfire Chimney Starter
One of the gifts my dad got me for Christmas this year was a charcoal chimney starter — the $15 Weber 7416 Rapidfire, to be exact. This is is the chimney starter found in our guide to backyard grilling.
But why is such a thing useful? Well, as Shawn originally put it: "…an inexpensive chimney starter like this one Weber makes is the best way to get the charcoal ready with the least amount of headache and hassle."
The other nice thing about this Weber model is that it's very well-reviewed on Amazon, with a perfect 5-star rating after 1,134 reviews. I haven't had a chance to use mine yet, but I'm definitely looking forward to testing it out with the other present dad got me: a Brinkmann Smoke 'n Grill.