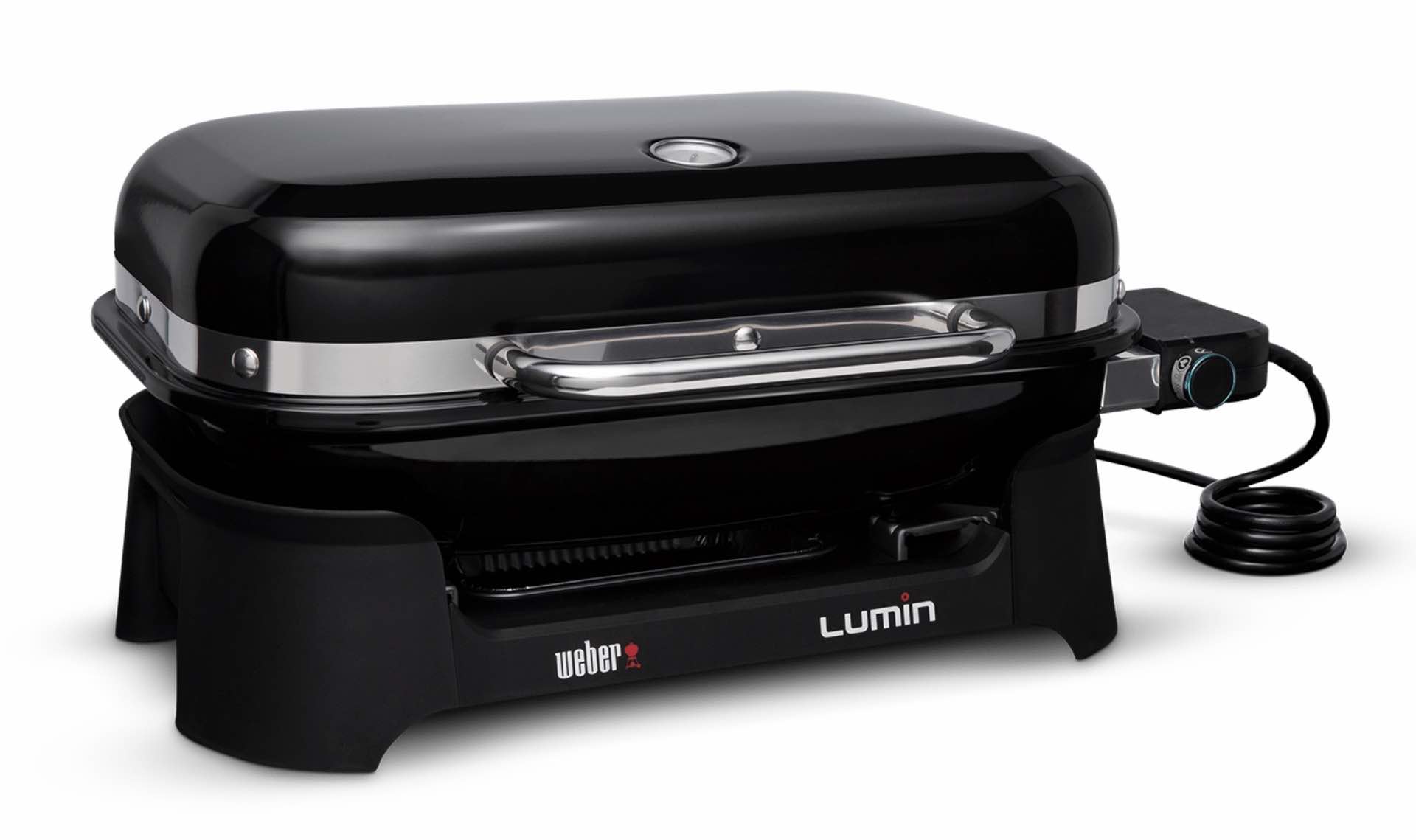 Weber "Lumin" Electric Grill
The grilling minds at Weber recently announced a bevy of new products for 2023, one of which is the all-new Lumin electric grill.
Designed with urban lifestyles and eco-friendliness in mind, the Lumin is a sleek, multifunctional grill that can reach temperatures above 600°F (316°C) and offers a handful of cook settings outside of regular grilling, such as Sear (high heat), Steam (using water reservoir), Smoke (using wood chips), and Food Warming (low heat).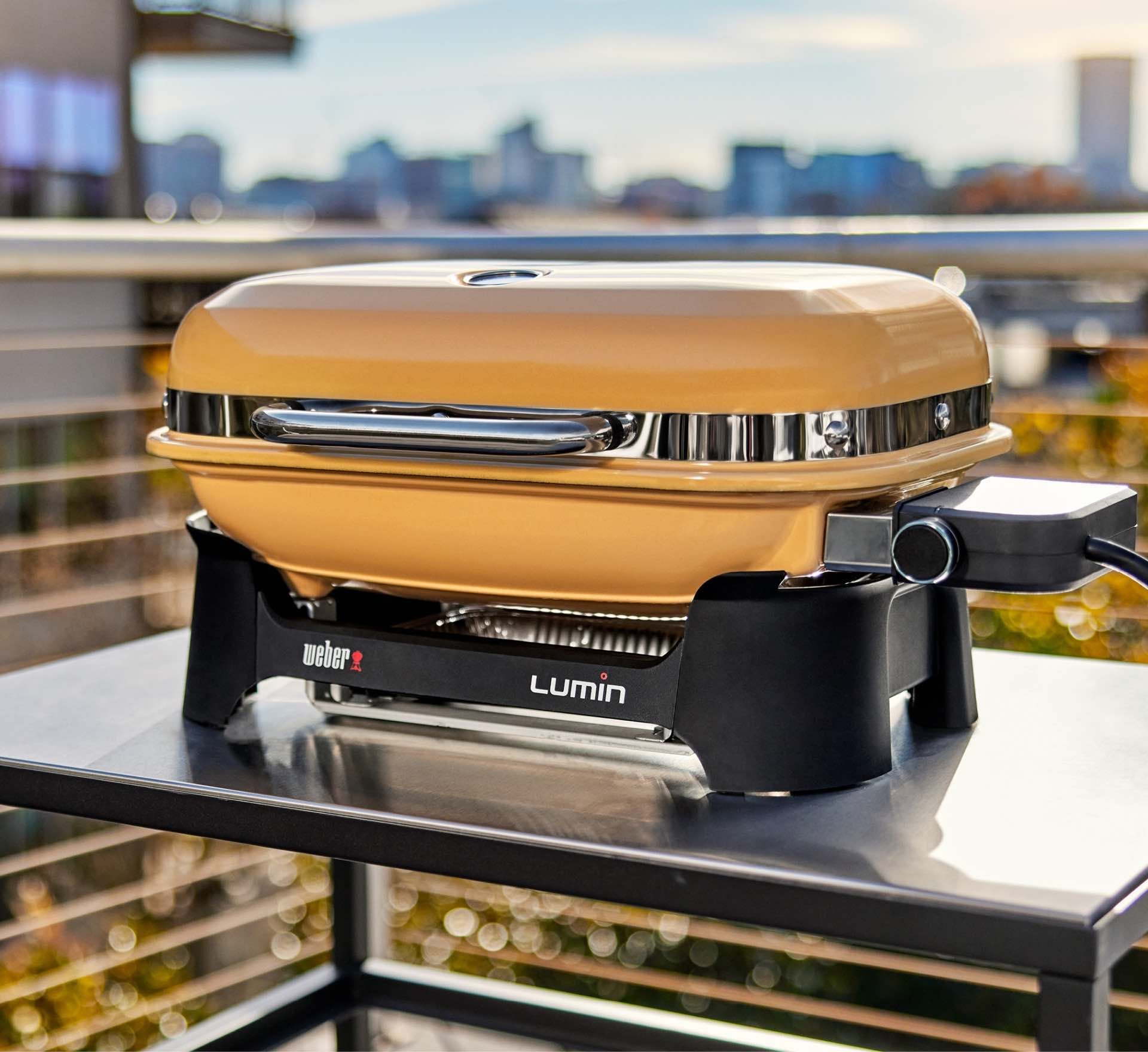 The grill offers a lot of versatility and can do a pretty good job of recreating authentic BBQ flavors, even on the tiny patio of a high-rise city apartment where charcoal and gas grilling may not be allowed. To achieve this, the grill includes both a reversible steam pan and a reservoir that can be combined together in different ways, per the user manual.
The porcelain-enameled cast iron cooking grates — which are both corrosion-resistant and dishwasher-friendly — are what you'll probably do the majority of your grilling on, and they do a great job of creating those wonderful sear marks that are sure to pleasantly surprise your friends and family when you invite them over for a cookout.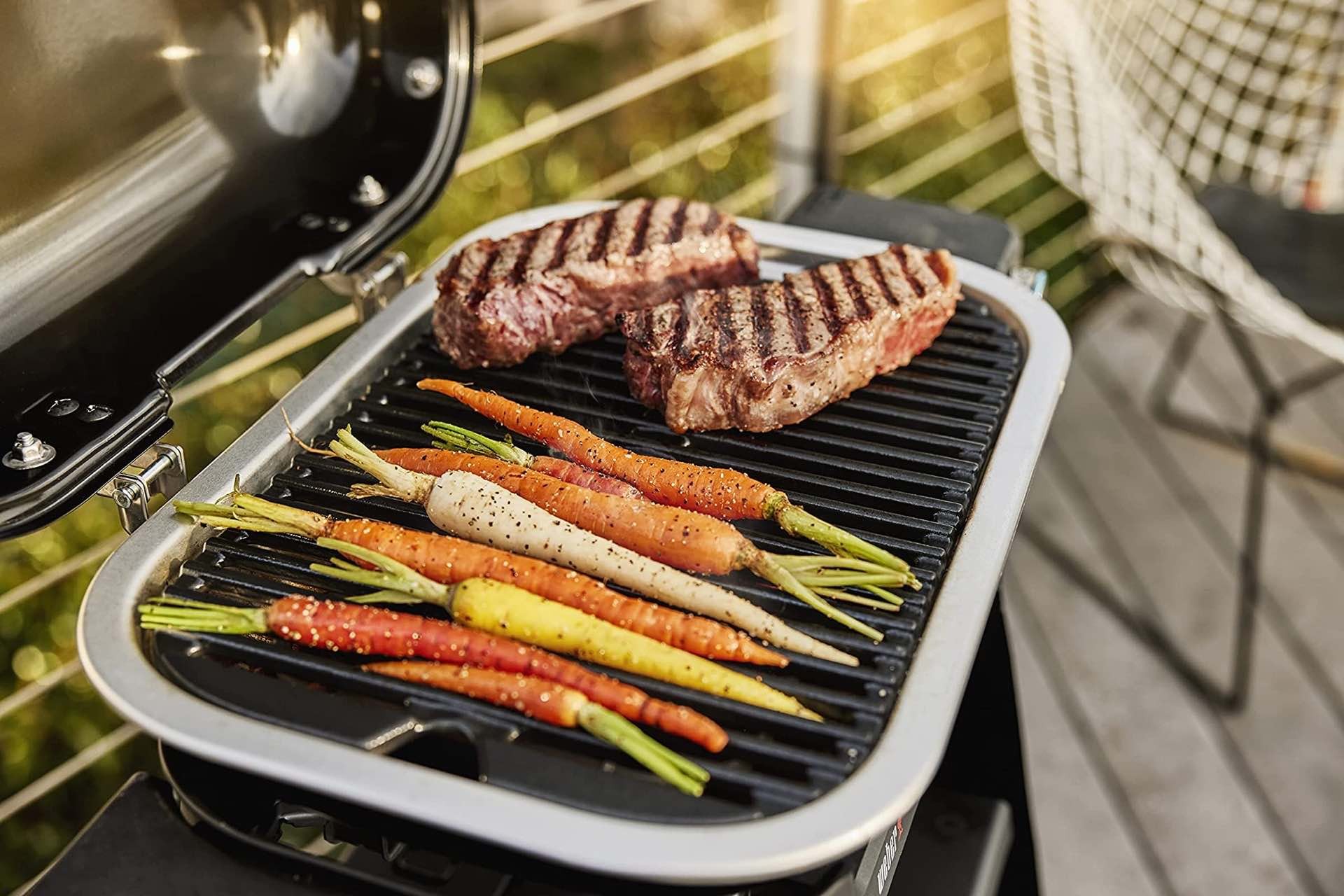 As of January 24th, you can order your Lumin grill on Amazon in your choice of…
I know, the prices are all over the place. Hopefully they'll level out somewhat as the various models return to stock. You may also want to check out accessories like the griddle add-on and the stand w/ side table.