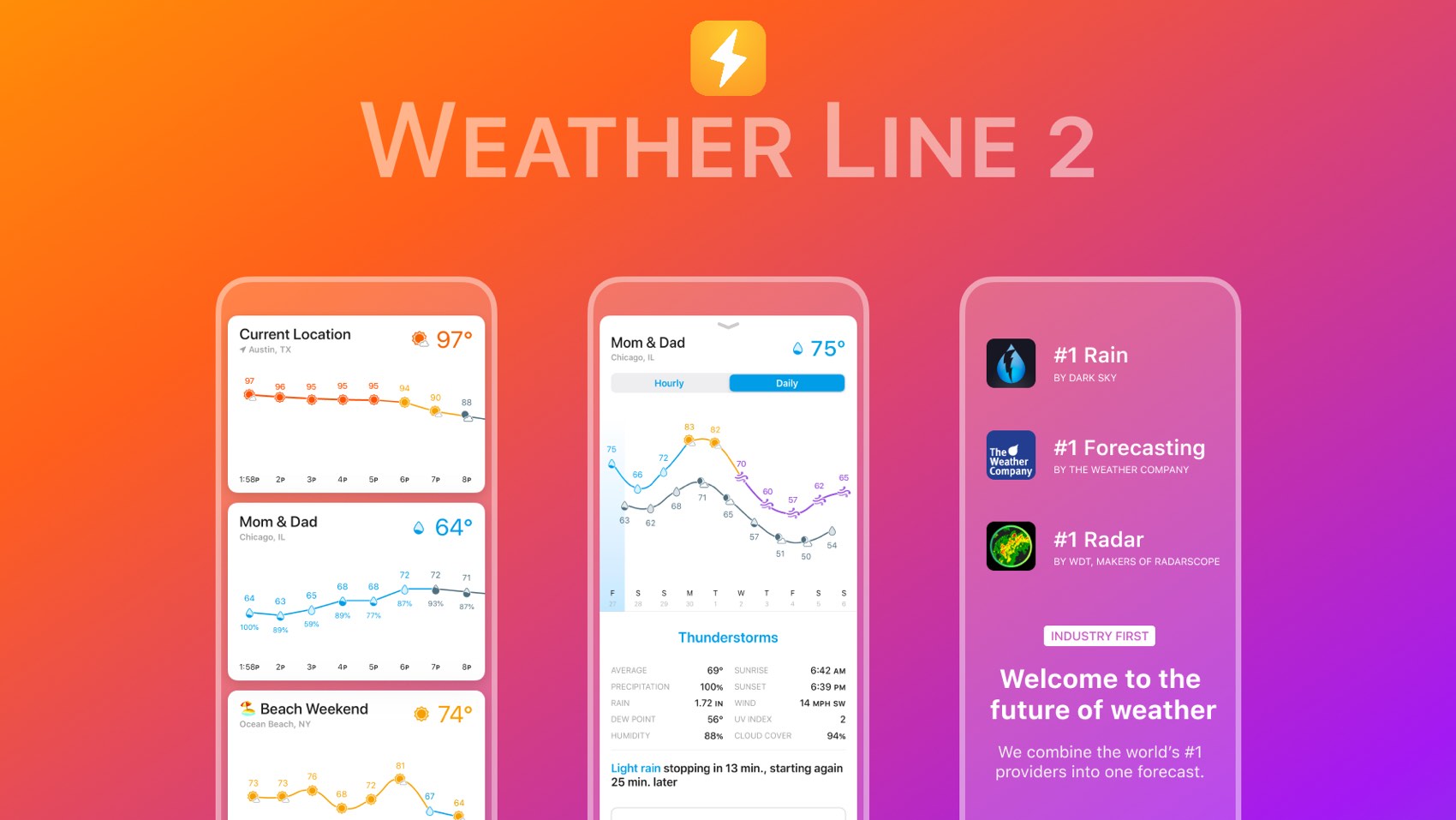 Weather Line 2 for iPhone
We last wrote about Ryan Jones and Deepak Mantena's Weather Line app in January 2017. Before that, our editor-in-chief Shawn Blanc featured it on his personal site in October 2013, way back in the days of iOS 7.
Since then, Weather Line has gone through some changes, particularly when it updated to version 2.0 nearly a year ago. (Has it really been that long already?) It was a somewhat controversial update, because — and tell me if this sounds familiar, those of you who follow this stuff like I do — the app did away with its upfront purchase price in favor of an optional subscription plan to get rid of ads and unlock cool features. Yeah, I'm sure you can fill in the blanks from there.
Anyway, as much as I wanted to, I wasn't able to grab that update at first. I was still on an iPhone 6 at the time and couldn't get the version of iOS needed to make it work. It also turned out that no iPad version had been released as part of the update, so that was out too.
Now that I have an iPhone 11 though, I've happily been using Weather Line again and have signed up for the $3.49/month subscription, which is a small price to pay to support my still-favorite weather app after all this time. Mainly, I'm glad to have that lovely forecast widget back: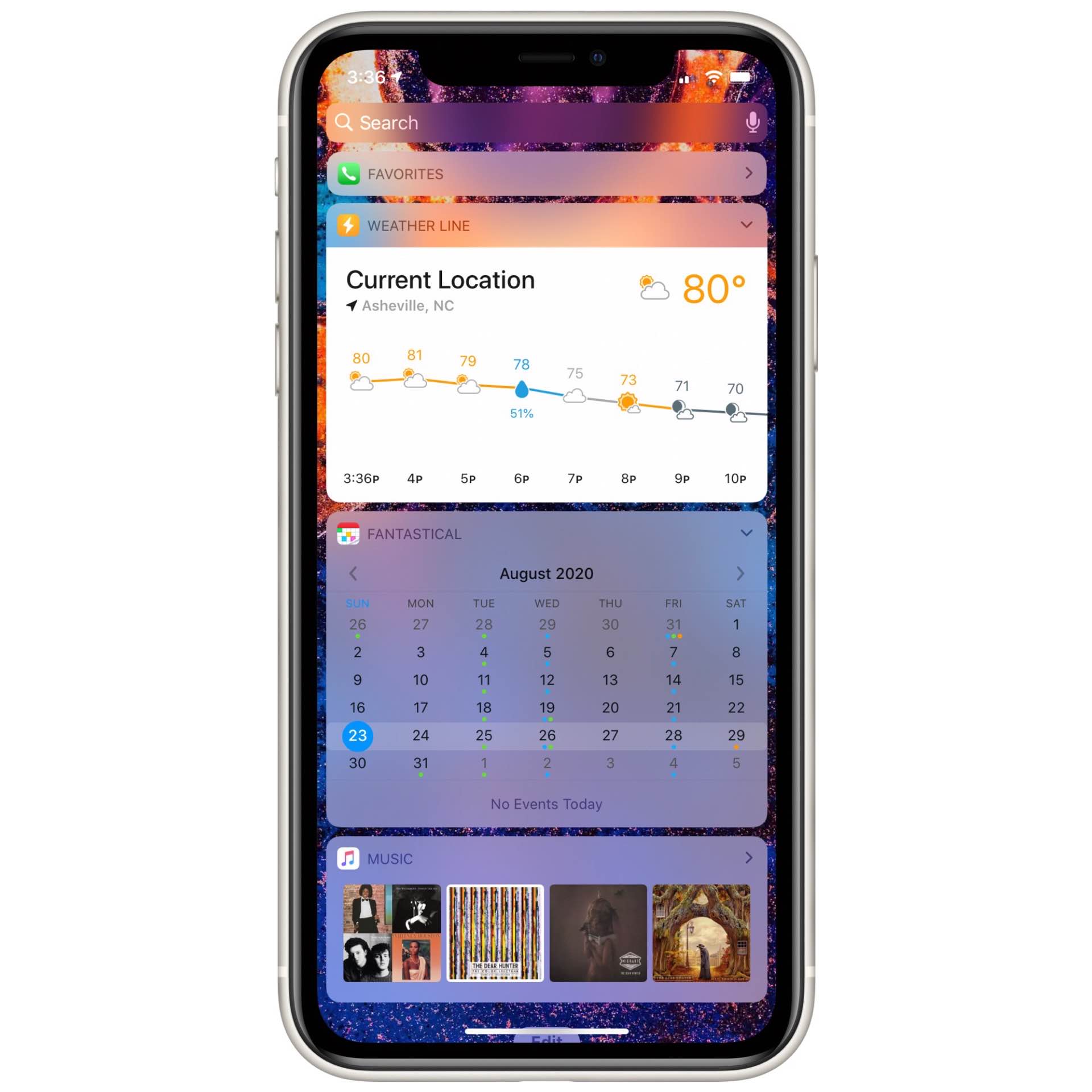 I'm also quite happy with everything else the "Supercharged" subscription unlocks, like all the extra themes and app icons, the 10-day "Super Forecast" feature (which combines Dark Sky rain data, AccuWeather forecasting, and WDT animated looping radar into one hybrid forecast), and more.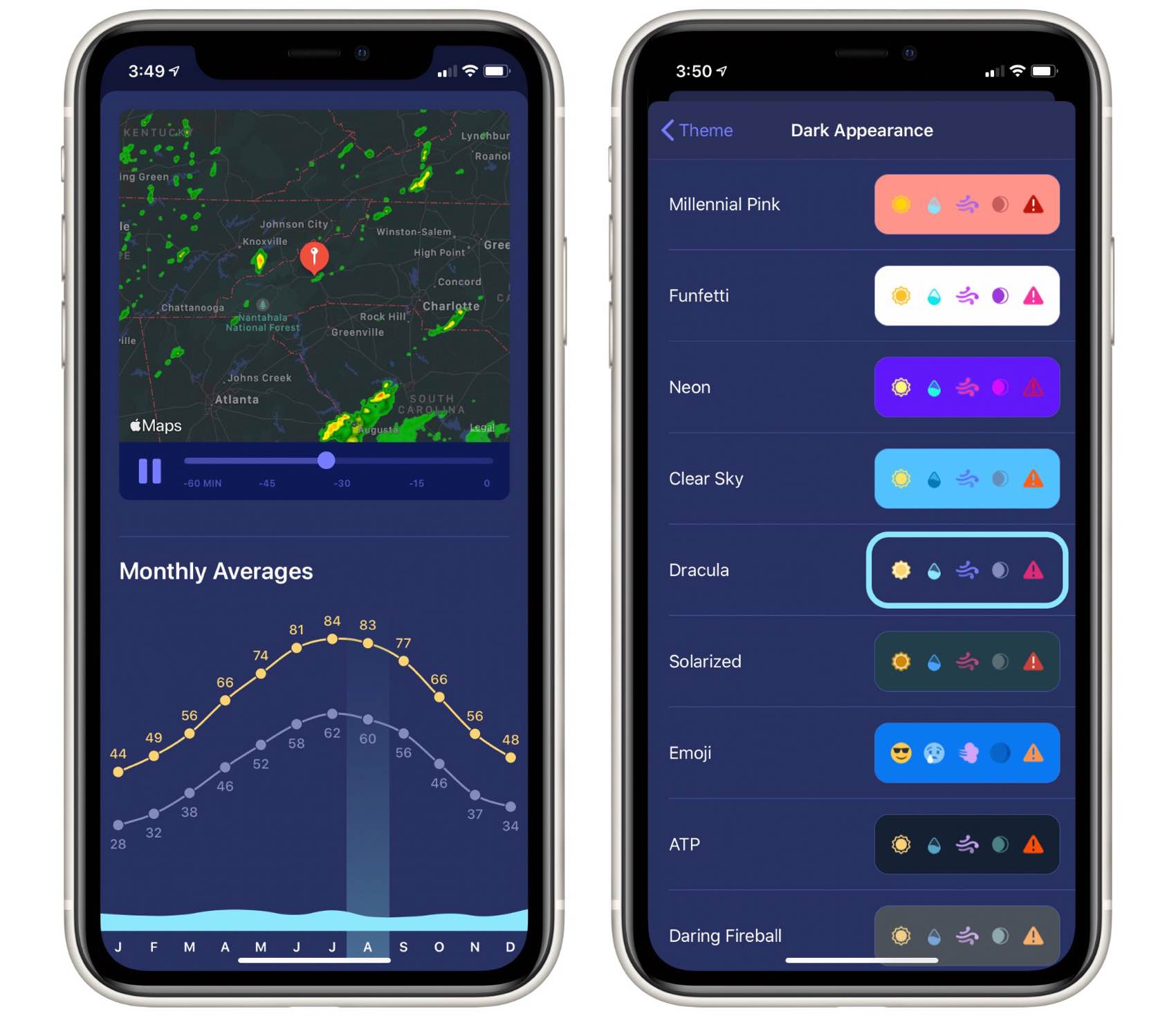 This is truly a wonderful weather-checking experience. My only hope is that an iPad version will one day be released🤞
Download and try Weather Line for free from the iOS App Store.