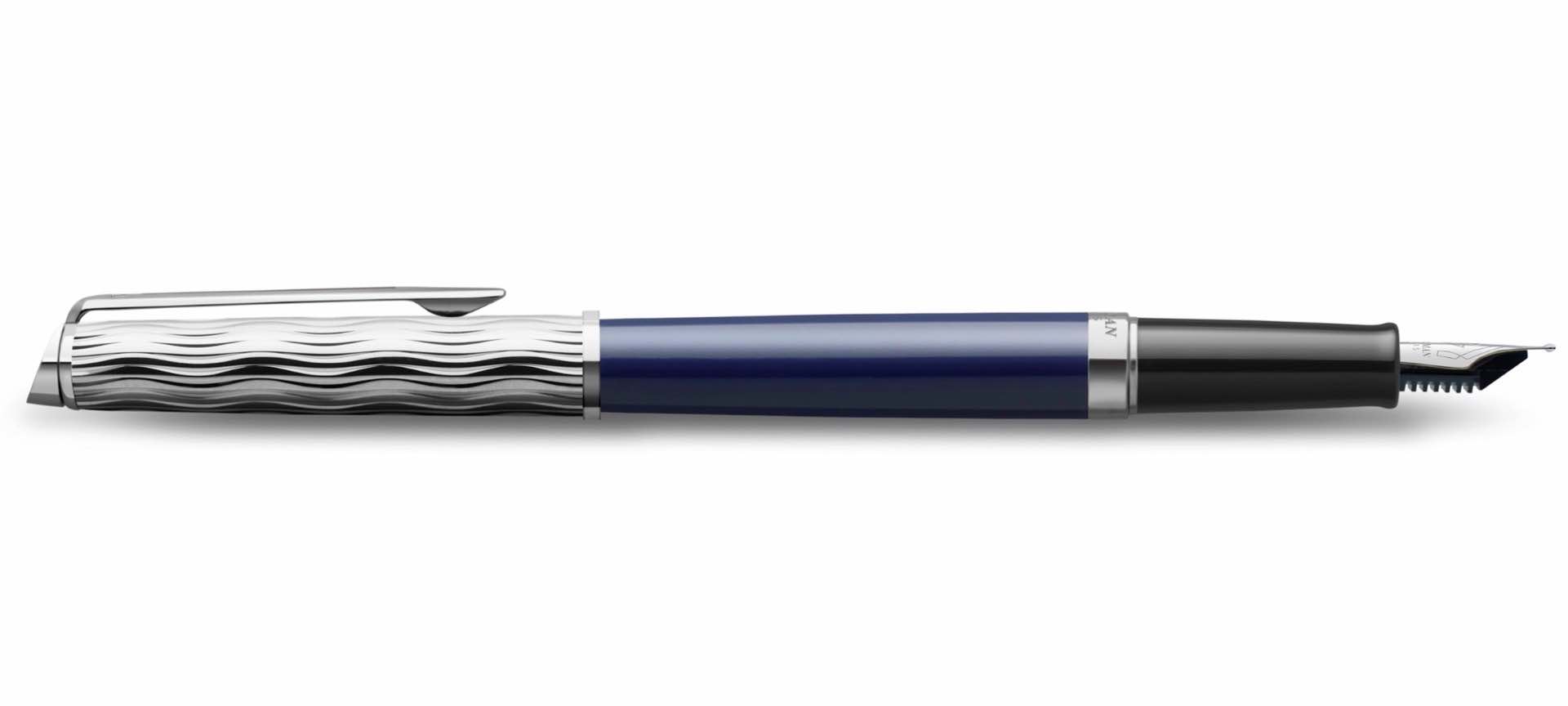 Waterman Hémisphère Fountain Pen — L'essence du Bleu Edition
There are cheap fountain pens for people just getting into the hobby, and then there are higher-end fountain pens that are elegant enough to be given as gifts on special/momentous occasions. The L'essence du Bleu Hémisphère pen by Waterman falls into the latter category.
Hand assembled in France and with a design inspired by the River Seine, the barrel of this deluxe pen features a gorgeous deep blue lacquer, while the palladium-finished brass cap is etched with the company's signature wave pattern: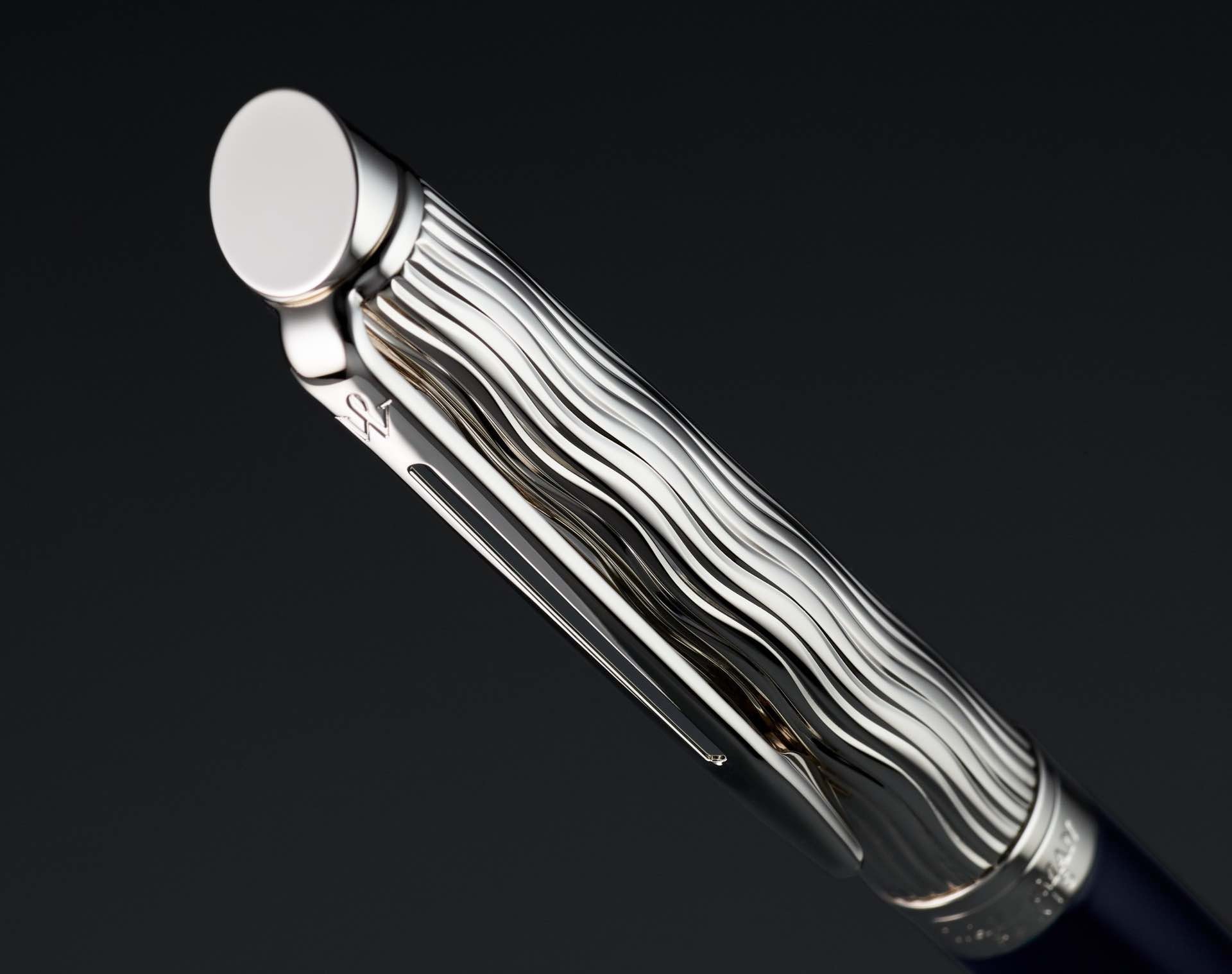 As this video shows, the company puts a lot of care and craftsmanship into these pens:
Not only is the pen stunning to look at, it also feels good in the hand and writes beautifully every time. If you do intend to give it as a gift, it comes in a dark blue gift box that will make the occasion feel all the more special for the recipient.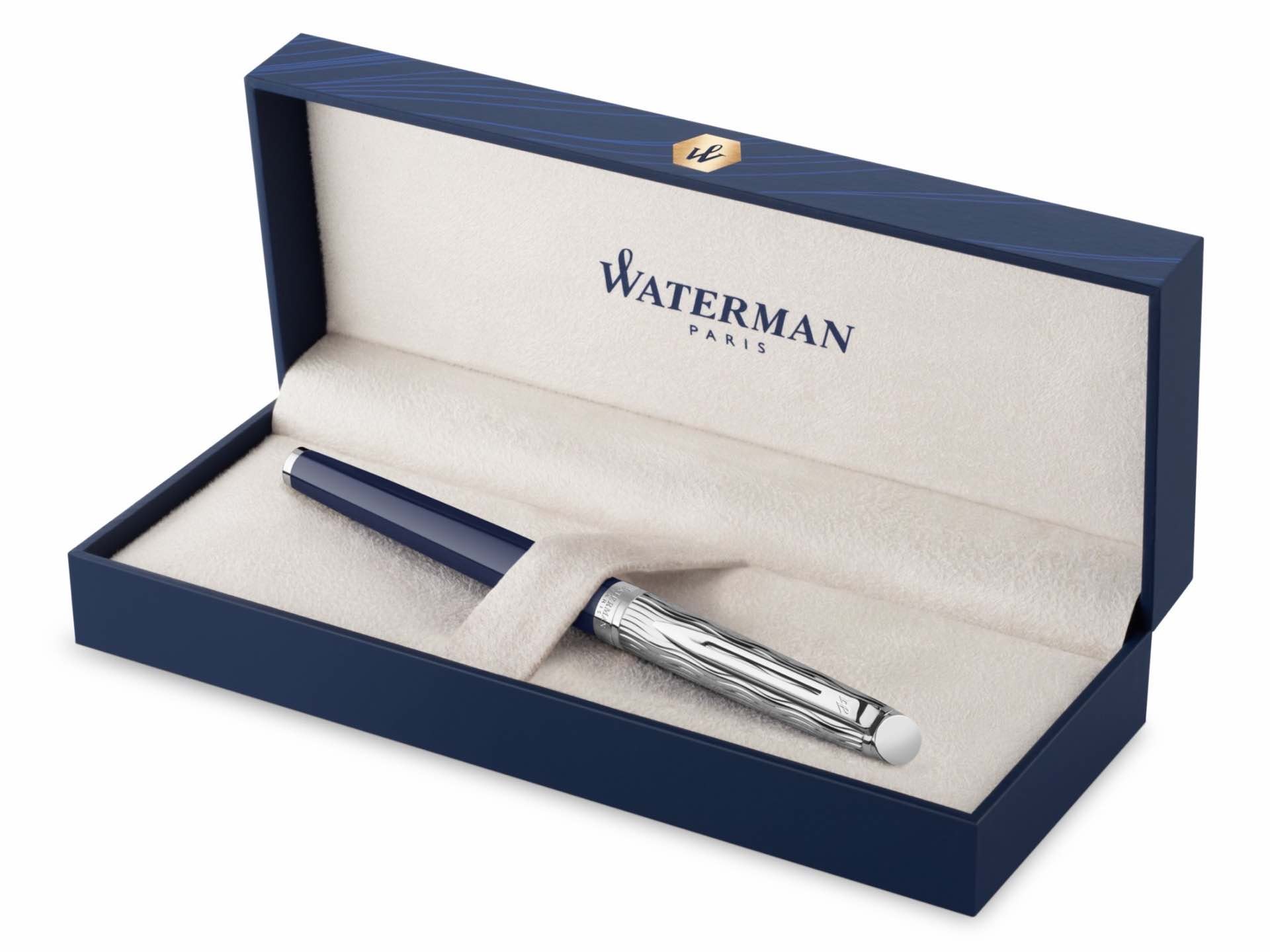 You can get this fountain pen for $122 on Amazon. You can also check out other models in the L'essence du Bleu collection.