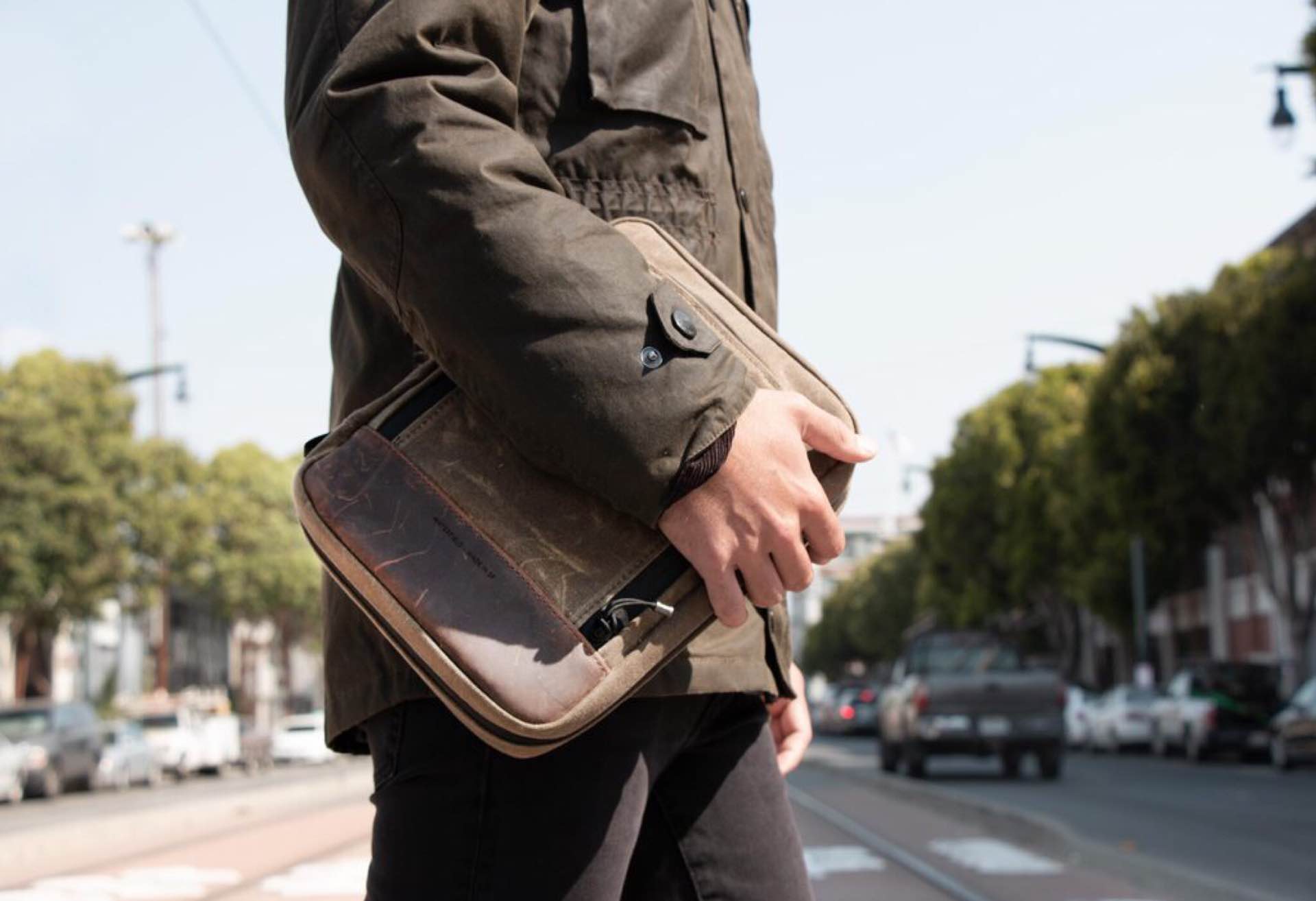 WaterField Designs Tech Folio
Over the past month and a half or so, the folks at WaterField Designs have been taking feedback from customers to crowdsource the design of a new set of gear cases. The first of those, the Tech Folio came out just a few days ago. They made a little video overview to walk you through its features:
The Tech Folio lets you organize your gadgets and accessories, making them easy to access whenever you need them. It unzips to open like a book, revealing a combination of padded and stretchy mesh pockets of various sizes inside.
You don't have to worry about coiling your cables every time you put them in one of those mesh pockets; they're roomy enough that you can just stuff the cables in there and go. The two softer pockets are where you'd stash an external HDD, a mouse, battery packs, or other odd-sized items.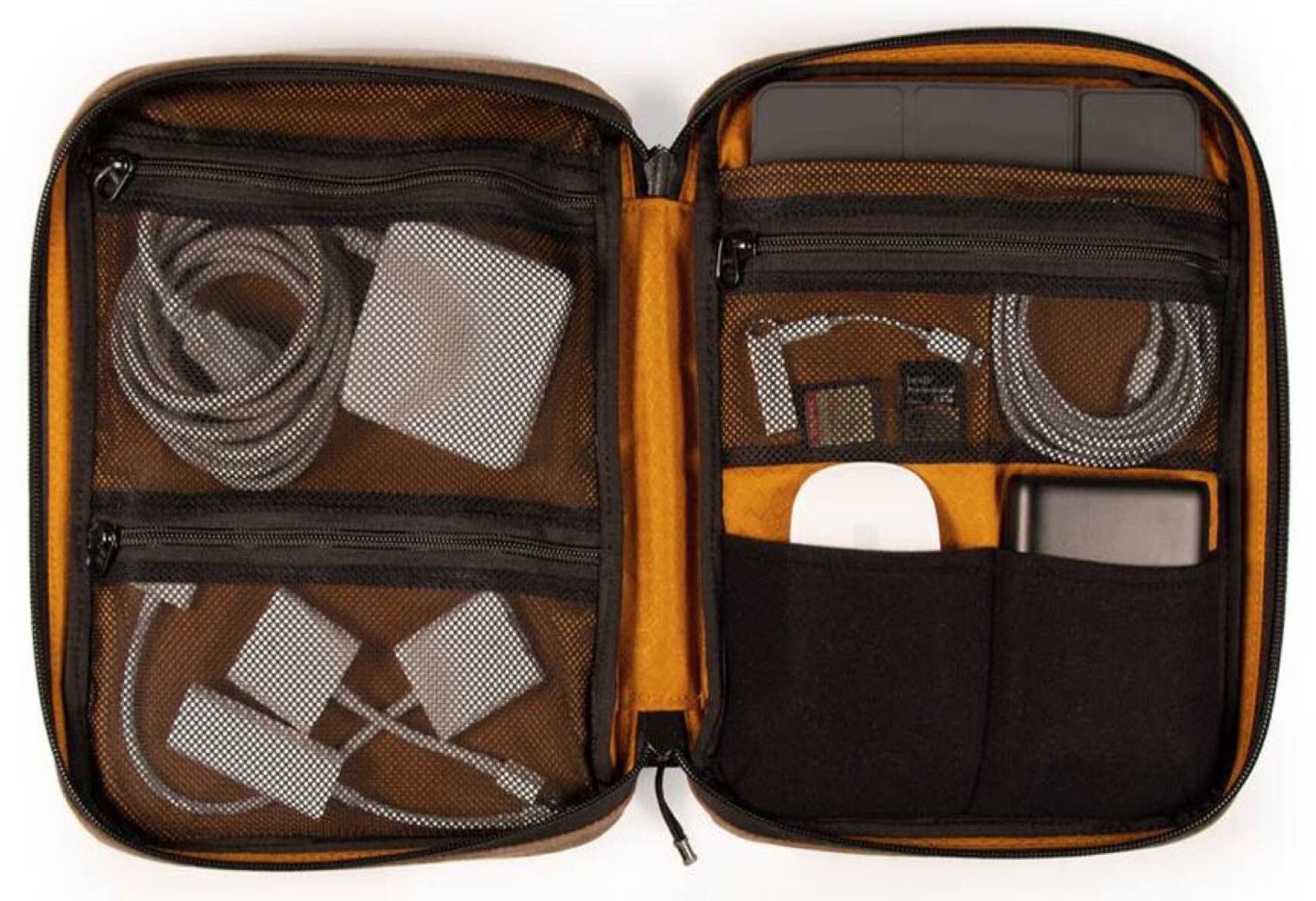 Behind one of the interior panels is another padded compartment designed to hold a 10.5″ iPad (or another tablet of similar size). The zipper pocket on the front is great for quick-access items like your phone, office keycard, writing utensils, stylii, etc.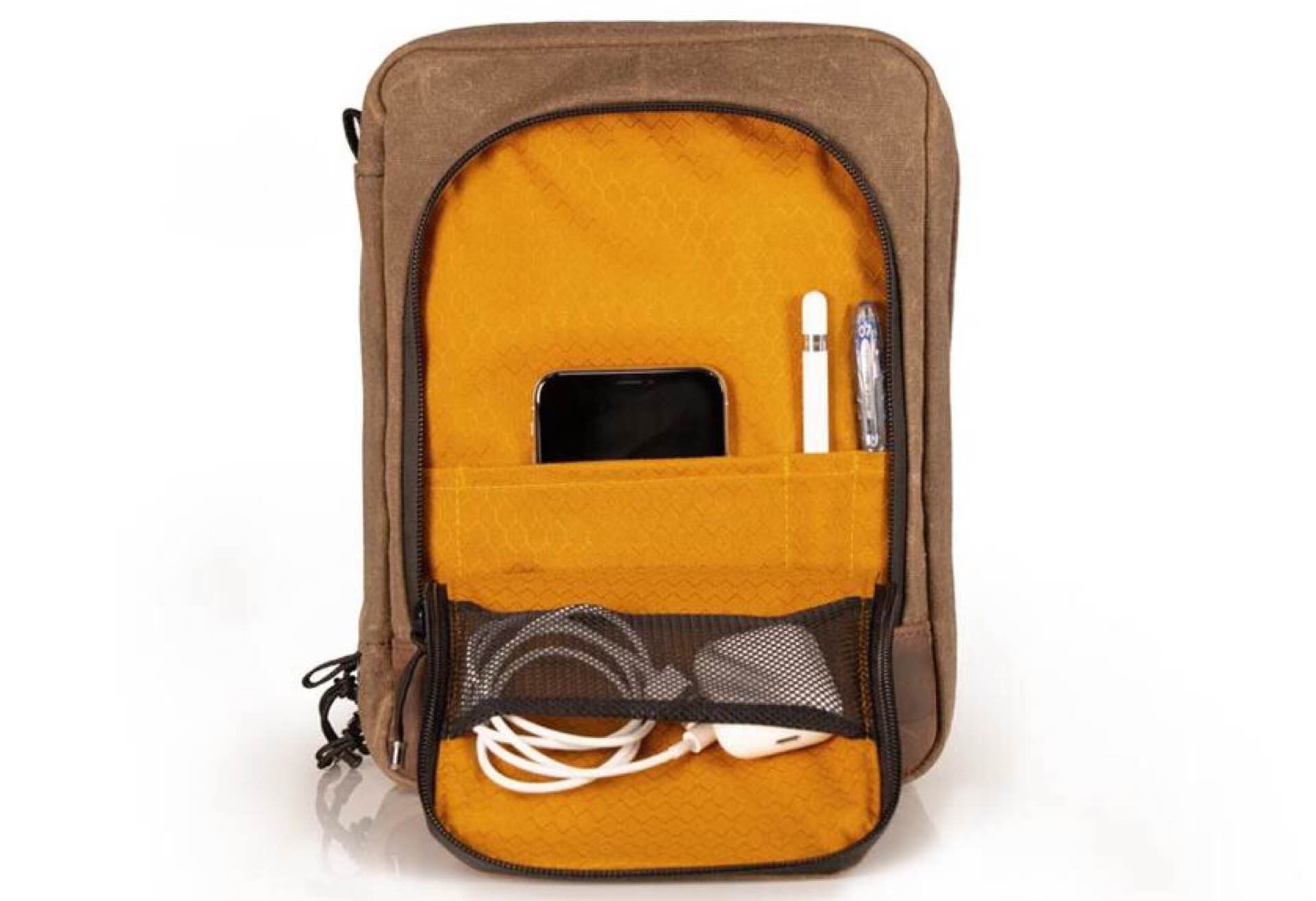 In just the first few days since its unveiling, the folio has already sold through three shipping runs. As of this writing (August 9th, 2018) the current run of orders is expected to ship by September 14th, 2018. Put your order in for $119 at sfbags.com. You can choose between 1050 Denier ballistic nylon (black) or waxed canvas (brown).