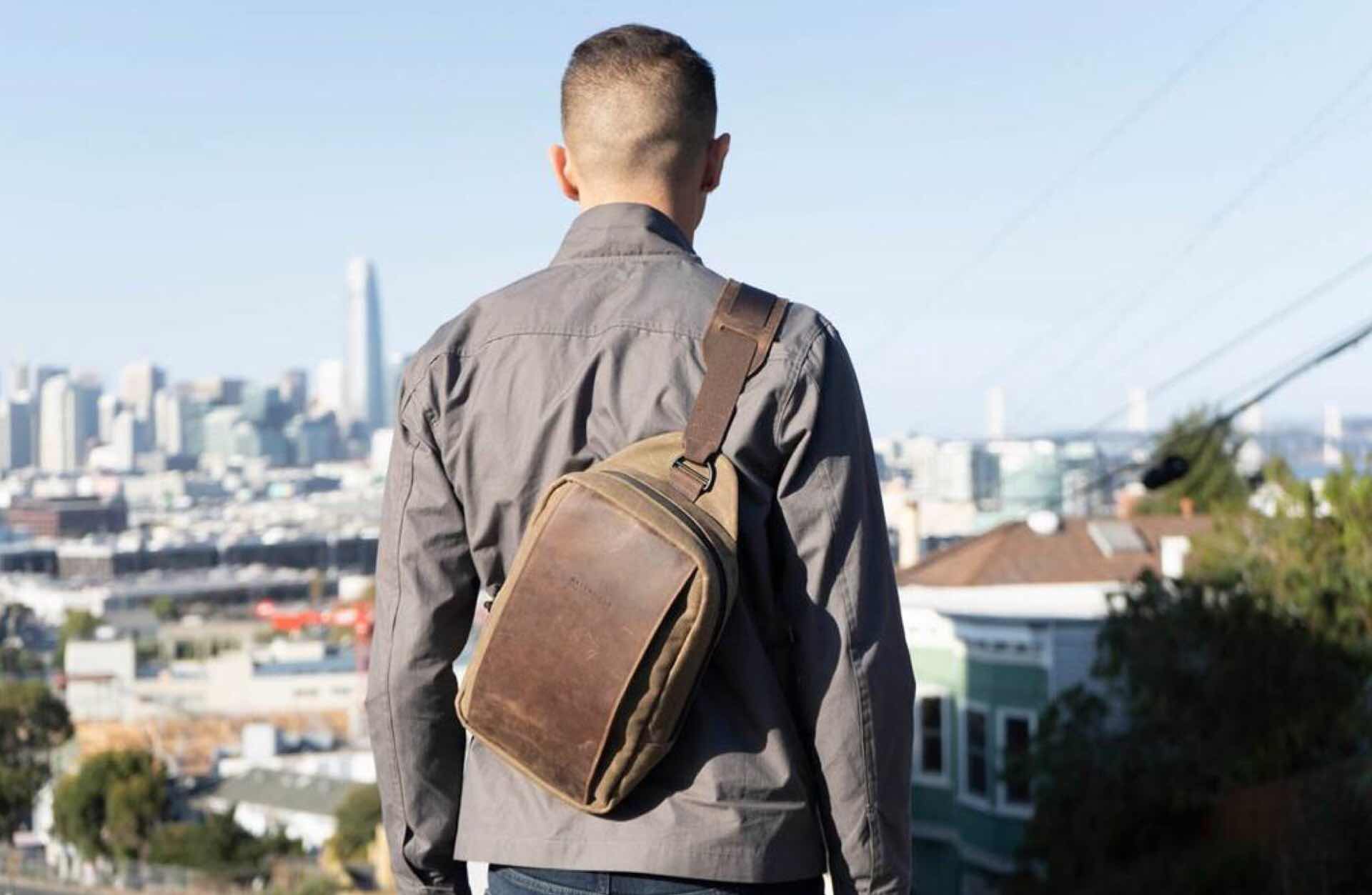 WaterField Designs "Sutter Tech Sling" Bag
Named for California Gold Rush explorer John Sutter, WaterField Designs' new Sutter Tech Sling is a one-strap daypack that's the ideal size for creative explorations with your new Apple gear. It's designed to rest snug against your body as you go about your day, but can easily be swung around one shoulder to access its contents.
The shoulder strap's D-ring allows it to swivel 180° so it always stays flat against your back, whichever shoulder you're wearing it on. A cam lock buckle on the front of the strap allows you to adjust it up or down one-handed, which is one of those seemingly little features that makes a big difference over time. They chose a bright gold color for the bag's protective inner lining to make it easier to find specific items at a glance.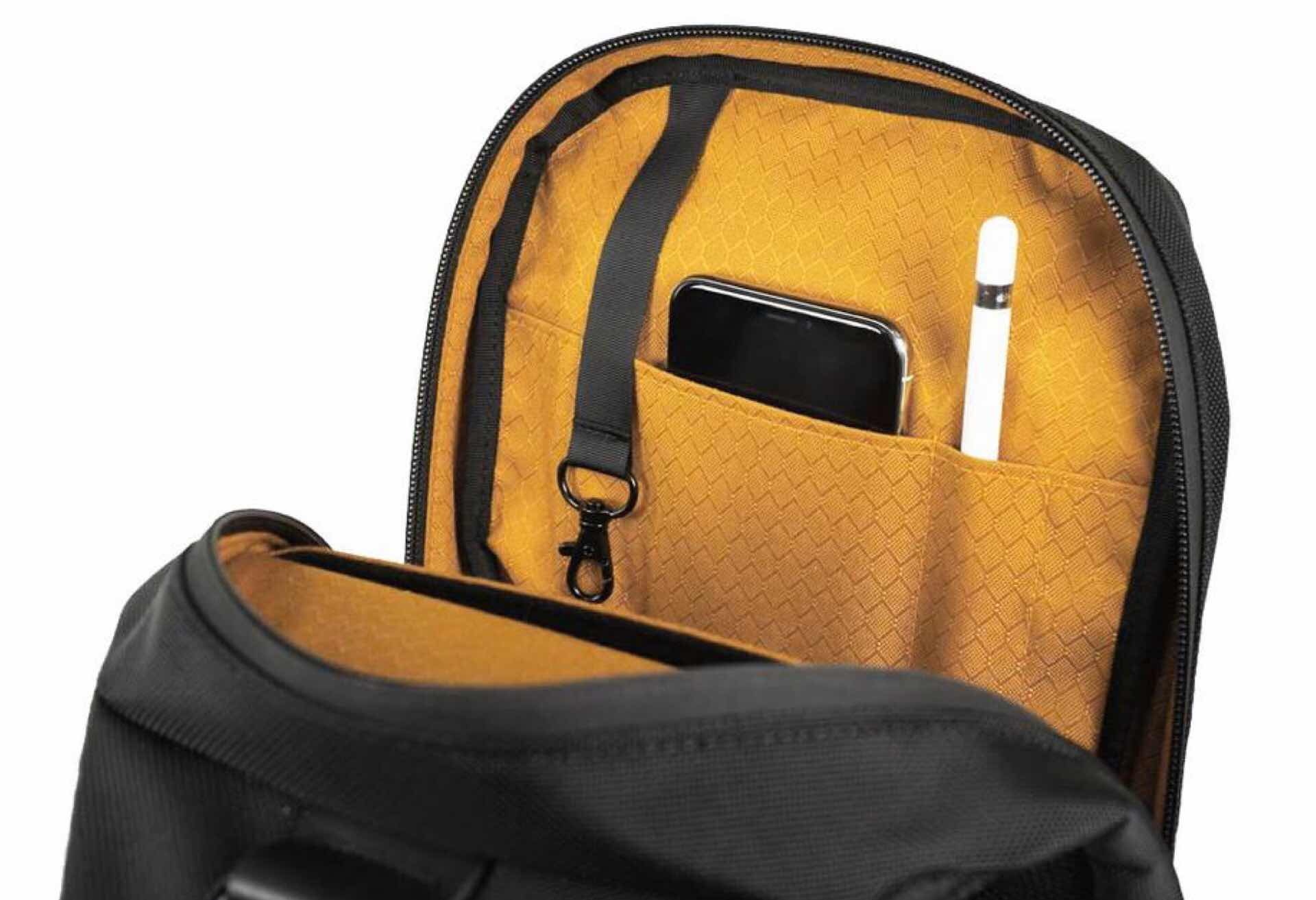 The Sutter Tech Sling comes in two sizes, each with its own padded tablet/laptop compartment:
Standard ($169): Fits devices up to 10″ x 7.5″ (such as the new iPad Pro 11″)
Full ($179): Fits devices up to 12.75″ x 10″ (such as the new iPad Pro 12.9″, MacBook Air Retina, and 13″ MacBook Pro Touch Bar)
Each size comes in your choice of 1) brown waxed canvas with chocolate leather trim, or 2) black ballistic nylon with with black leather trim. The full-grain leather on the front panel is the real deal too, with the natural scratches to prove it.
They've already had several production runs of this bag sell out, and as of this writing (November 5th, 2018) they expect new orders to ship by December 7th. Get on it while you can.