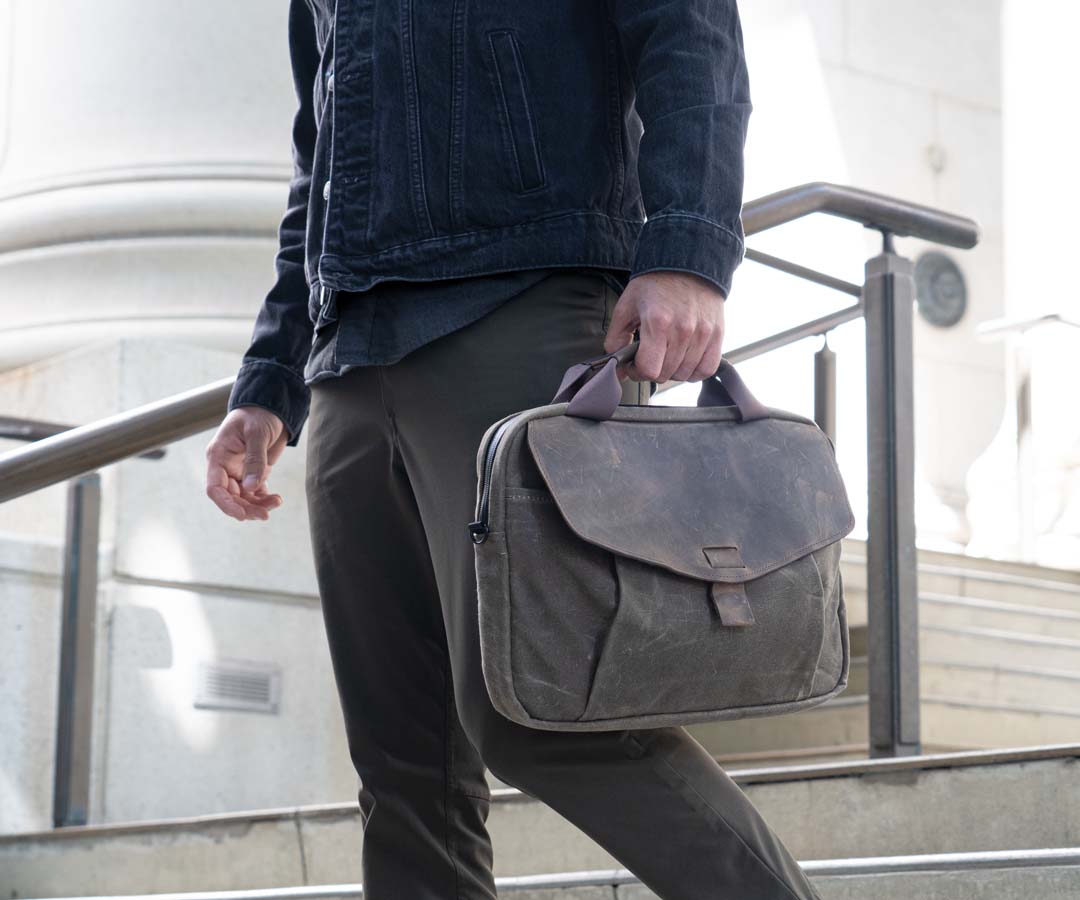 WaterField Designs "Outback Duo" Laptop Brief
WaterField Designs' handsome new "Outback Duo" brief is rather aptly named. Specifically designed to carry two devices in separate, equal-sized padded compartments — whether it's a laptop and tablet, two whole laptops, or some other combination of items — this surprisingly slim, lightweight bag is the ideal companion for mobile professionals who often, say, do group video calls on one device while doing work from another.
Those padded compartments are encased by impact-resistant foam and lined with plush, no-scratch fabric, so you should feel very safe keeping your expensive devices in there. Between them is another space where you can stash things like notebooks, file folders, slim books or magazines, documents, etc.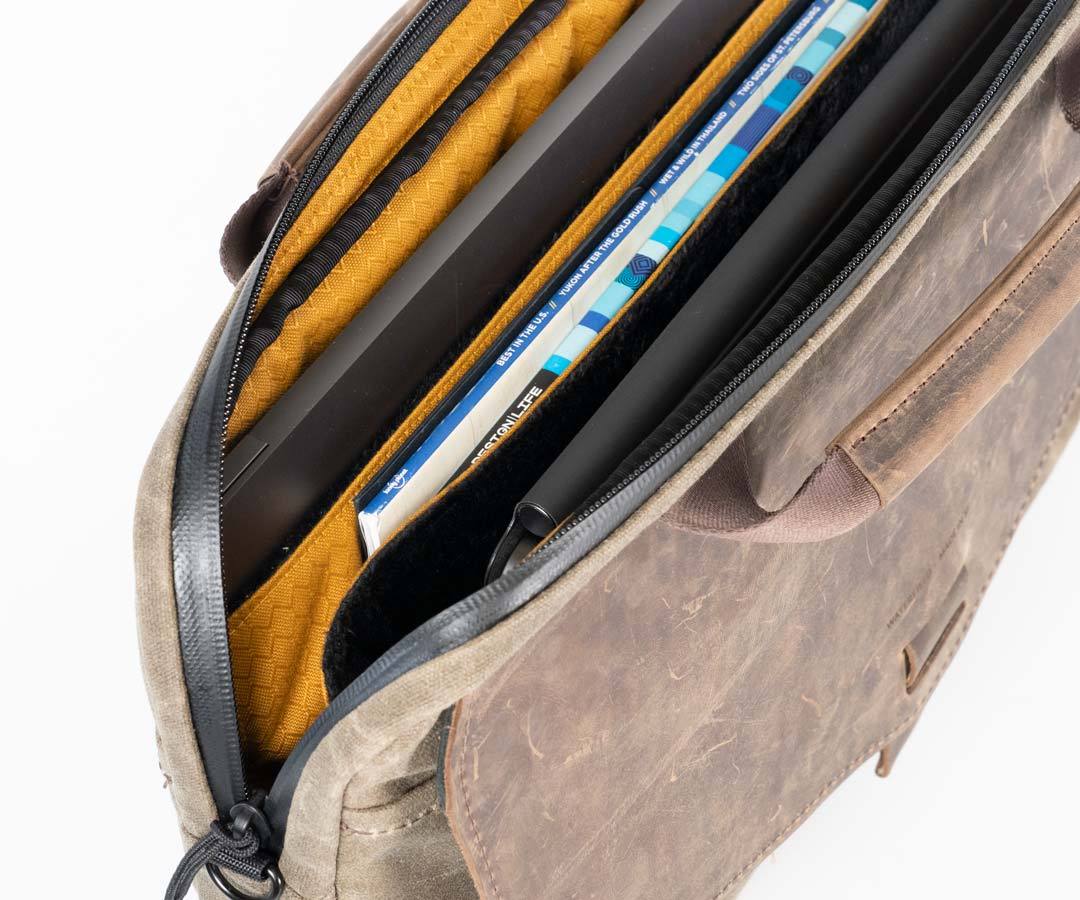 On the front of the brief, but behind the sumptuous double-layered full-grain leather flap — which itself closes with a strong, self-finding magnet — you'll find a pleated pocket with a number of organizational features for all your other daily essentials and accessories: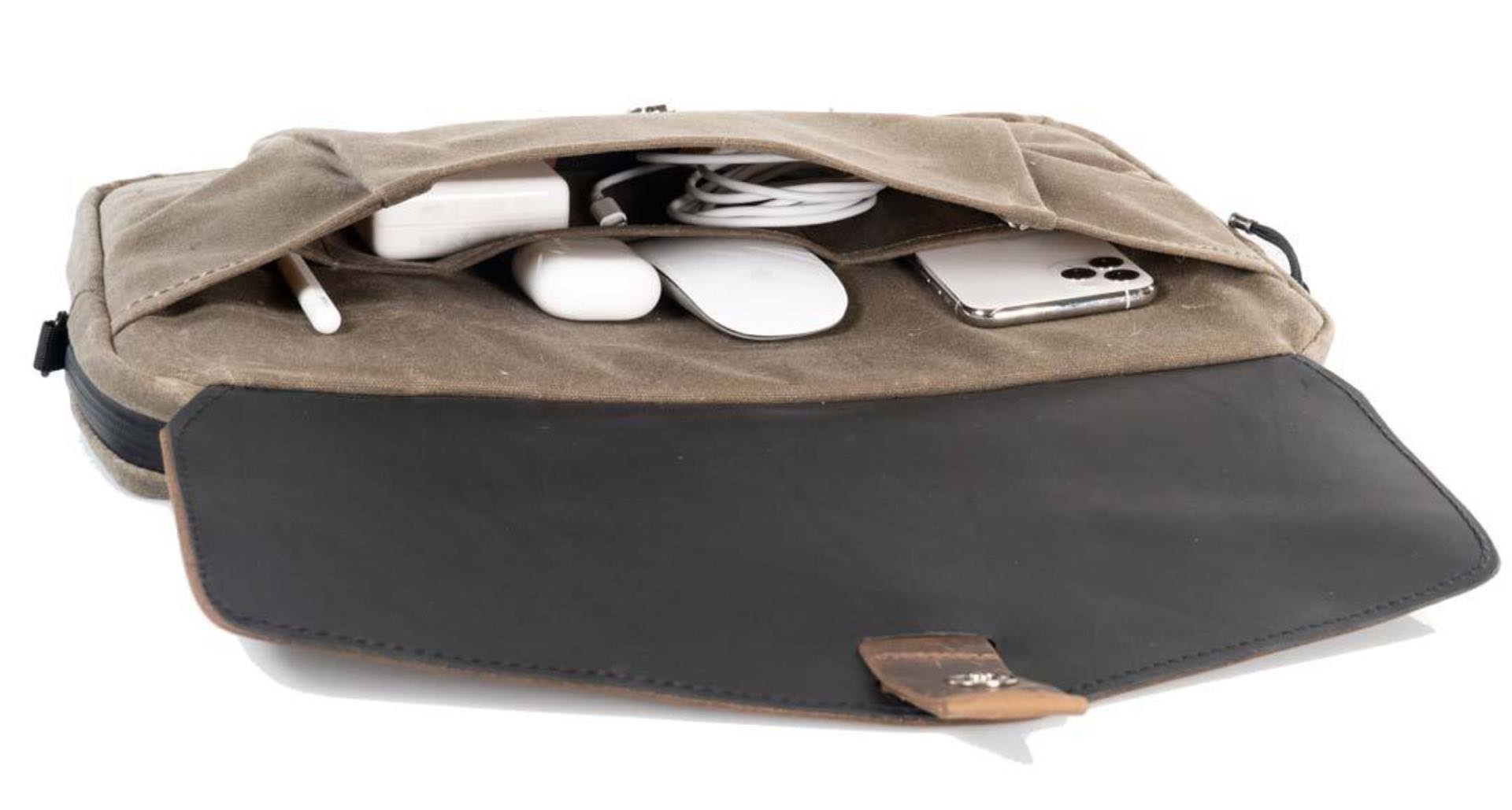 As with all WaterField bags, I always appreciate how succinct yet thorough the Outback Duo's demo video is:
The Outback Duo comes in two sizes:
Compact ($229) — Fits two 13″ MacBook Pros (or even the rumored 14″ ones potentially coming out next year).
Full ($239) — Fits two 16″ MacBook Pros.
Both sizes can handle 12.9″ iPads with Magic Keyboards just fine, and you can get either one in your choice of black ballistic nylon (with black or chocolate leather) or waxed canvas (only with chocolate leather).