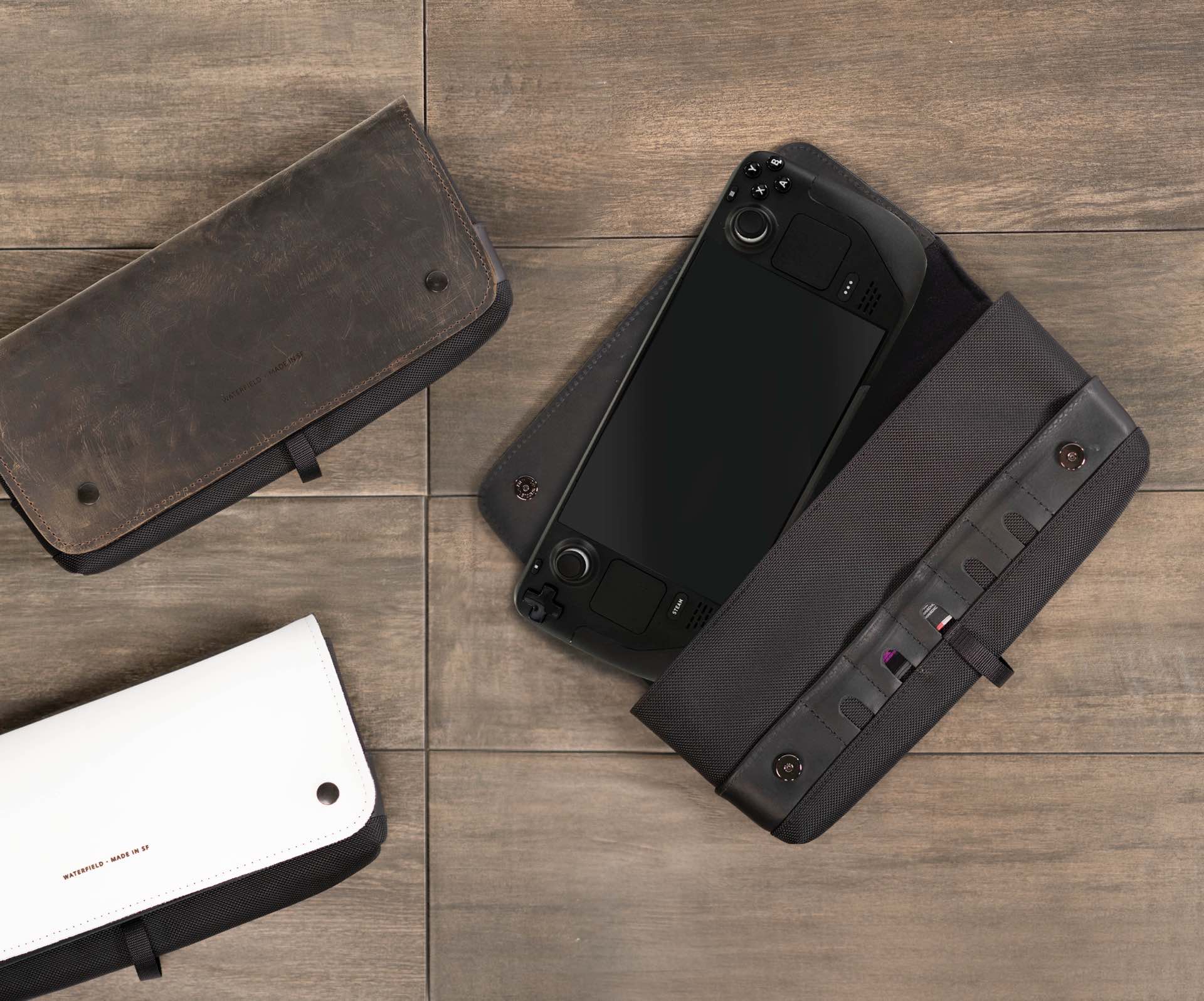 WaterField Designs "CitySlicker" Case for the Valve Steam Deck
Over the years, the folks at WaterField Designs have designed a series of "CitySlicker" cases for a variety of mobile gaming consoles, including the Nintendo Switch, the Nintendo 3DS, and now, the soon-to-launch Valve Steam Deck.
If you'll remember, the Steam Deck is Valve's answer to the Nintendo Switch, aiming to put the power of a gaming PC in the palms of your hands. It's sure to be an amazing device, and when it finally arrives at your door, you'll want to put it in WaterField's specially designed case as soon as you can.
Not only does the case offer some protection and style to your new handheld console, it also gives you some extra storage for your accessories (cables, earbuds, etc) and several microSD game cards.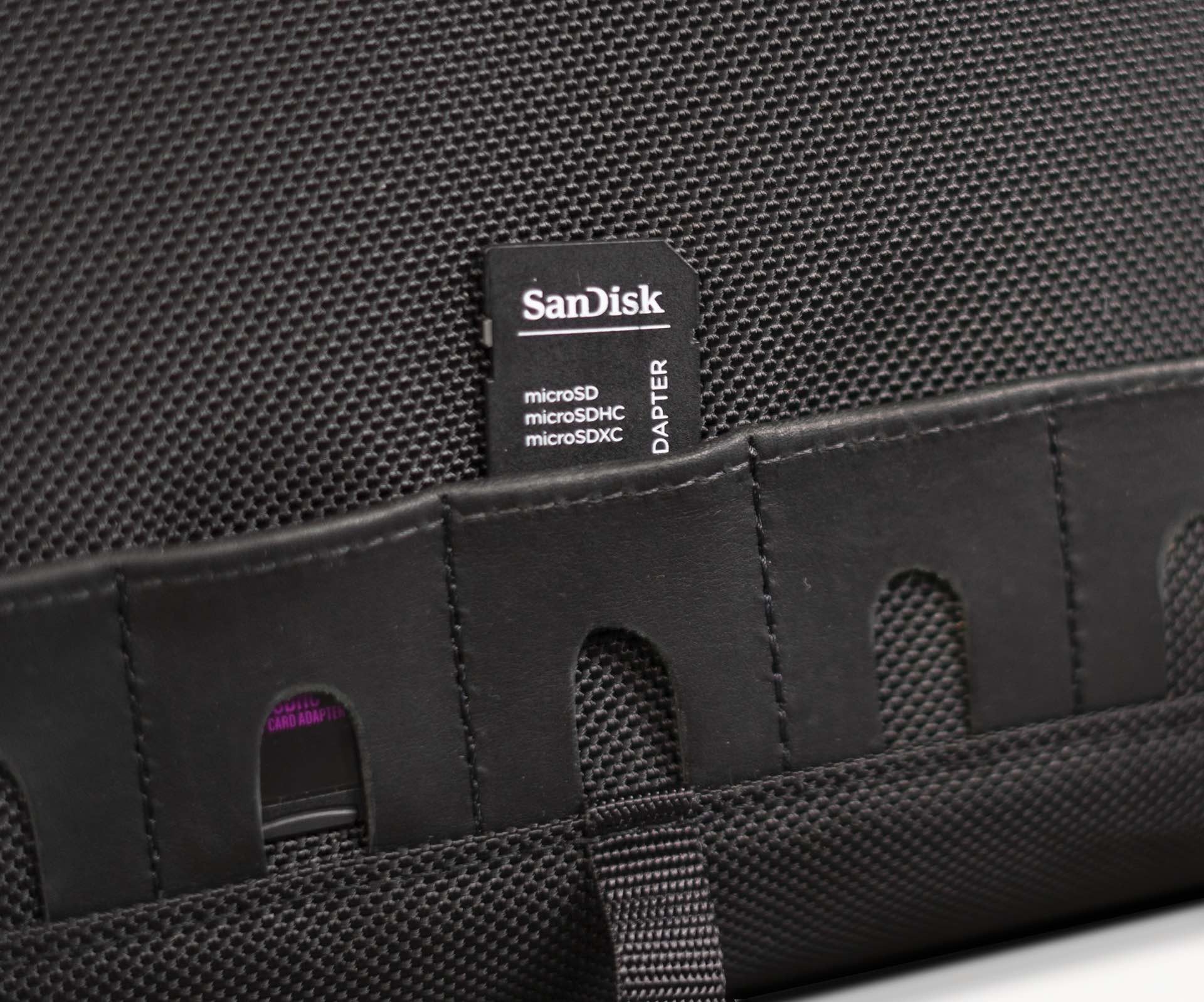 The exterior is crafted from your choice of ballistic nylon or waxed canvas with a dual-layer full-grain leather flap, with a soft plush interior that features an Ultrasuede-fabric screen protector and joystick cushions for added protection.
The leather flap comes in your color choice of black, blue, crimson, grizzly, chocolate, or my personal favorite, white: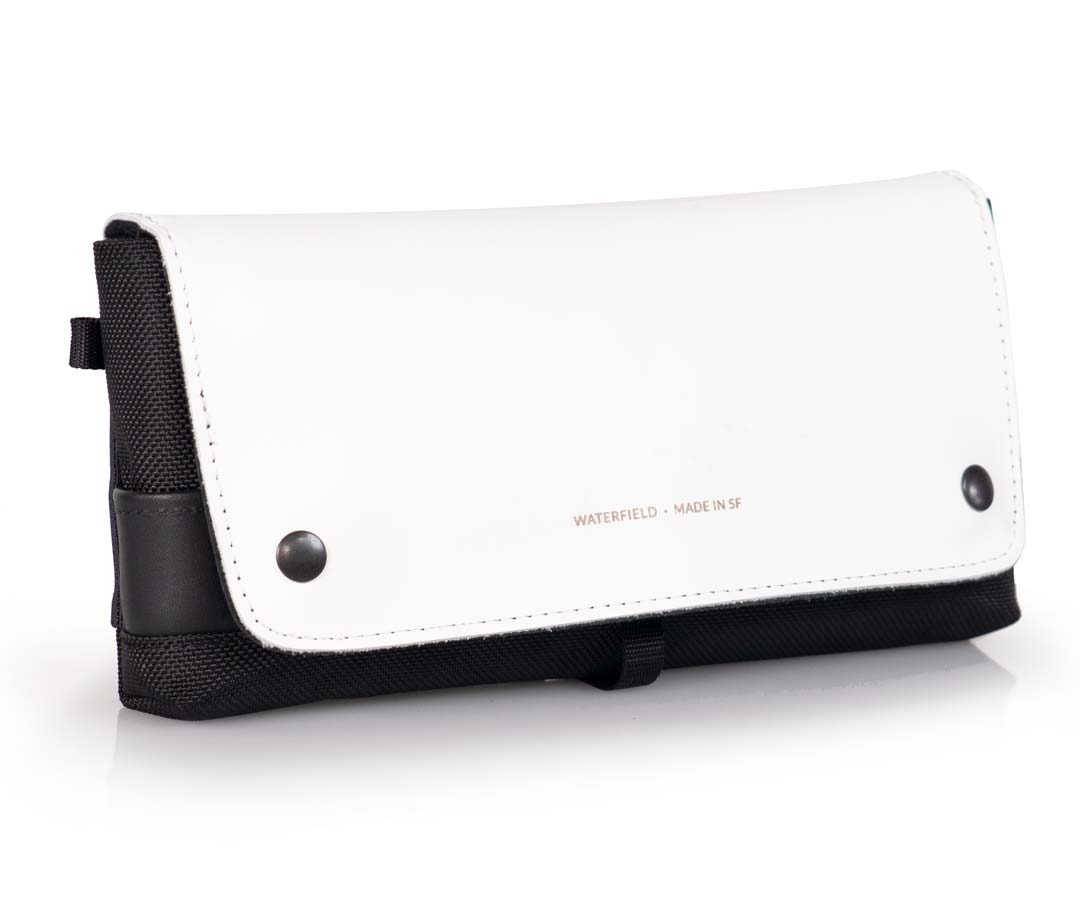 Order this sweet-looking Steam Deck case for $129 at sfbags.com, with optional add-ons available in the form of a matching sling strap (+$19), a ⅜" leather wrist loop (+$15), or a carabiner (+$3). As of this writing on February 23rd, 2022, new orders will be shipping out March 25th.