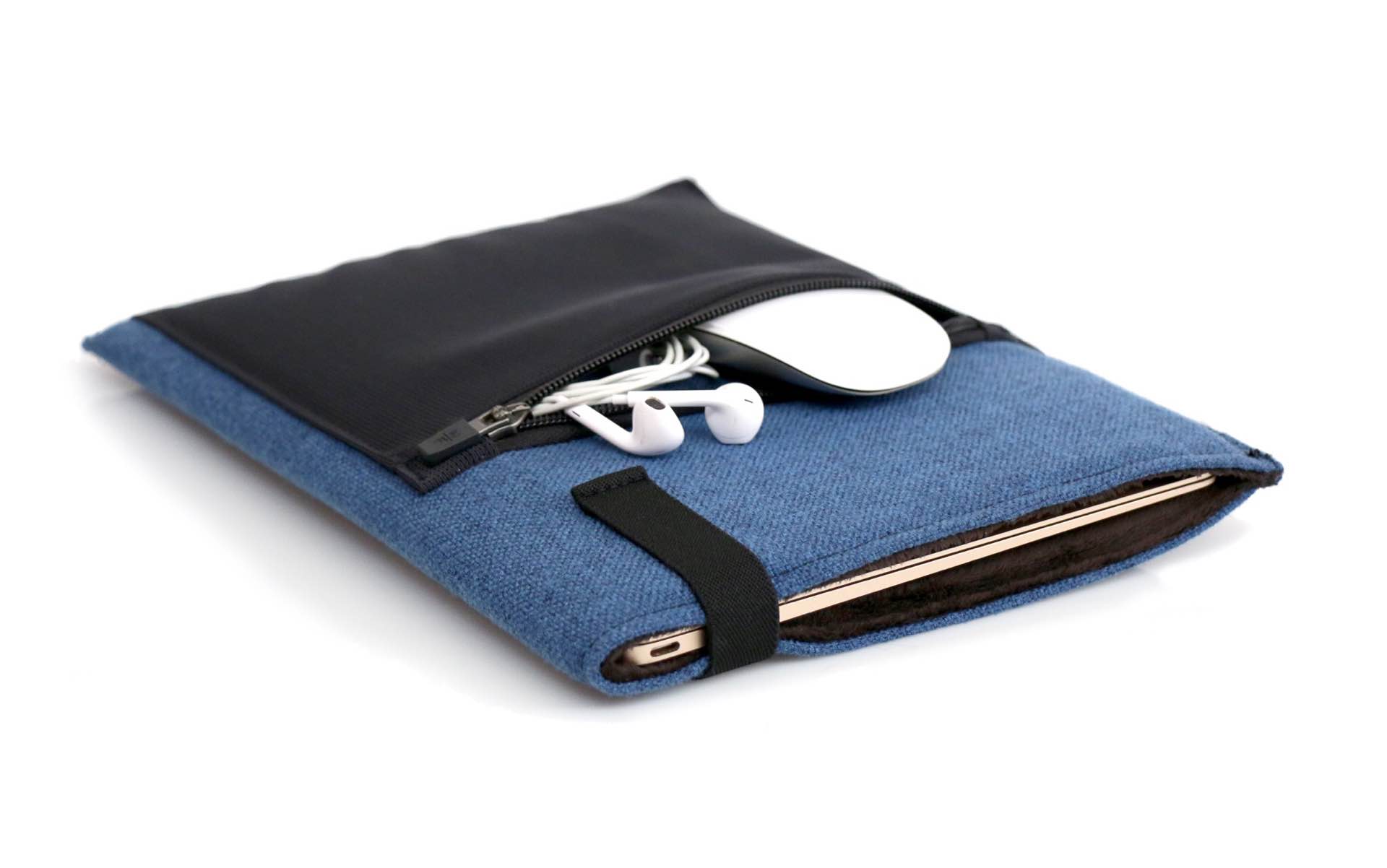 WaterField Dash Sleeve 2.0 for iPad Pro
Last month, the folks at WaterField Designs in San Francisco updated their line of "Dash" minimalist device sleeves, dubbing them "Dash 2.0". Included in this new lineup is the Dash Sleeve 2.0 for iPad Pro, available for all sizes of the iPad Pro (9.7″, 10.5″, and 12.9″) and with either the Smart Cover or the Apple Keyboard.
The new sleeve design is still open-topped, sports an elastic top band to keep your device secured inside, and uses both plush lining and impact-resistant compression foam to keep your iPad snug and protected while on the go. However, it now also comes with:
A rear zippered mesh pocket for accessories (with a dedicated holder for the Apple Pencil inside).
A choice of a vertical- or horizontal-oriented opening (as pictured below) for easy use with backpacks or briefcases.
A colorful new tweed-like fabric coated in Nanotex that makes it extra durable and water-resistant.
Watch their short video about the Dash 2.0 line:
Get the Dash 2.0 iPad Pro sleeve for $89 at WaterField Designs.