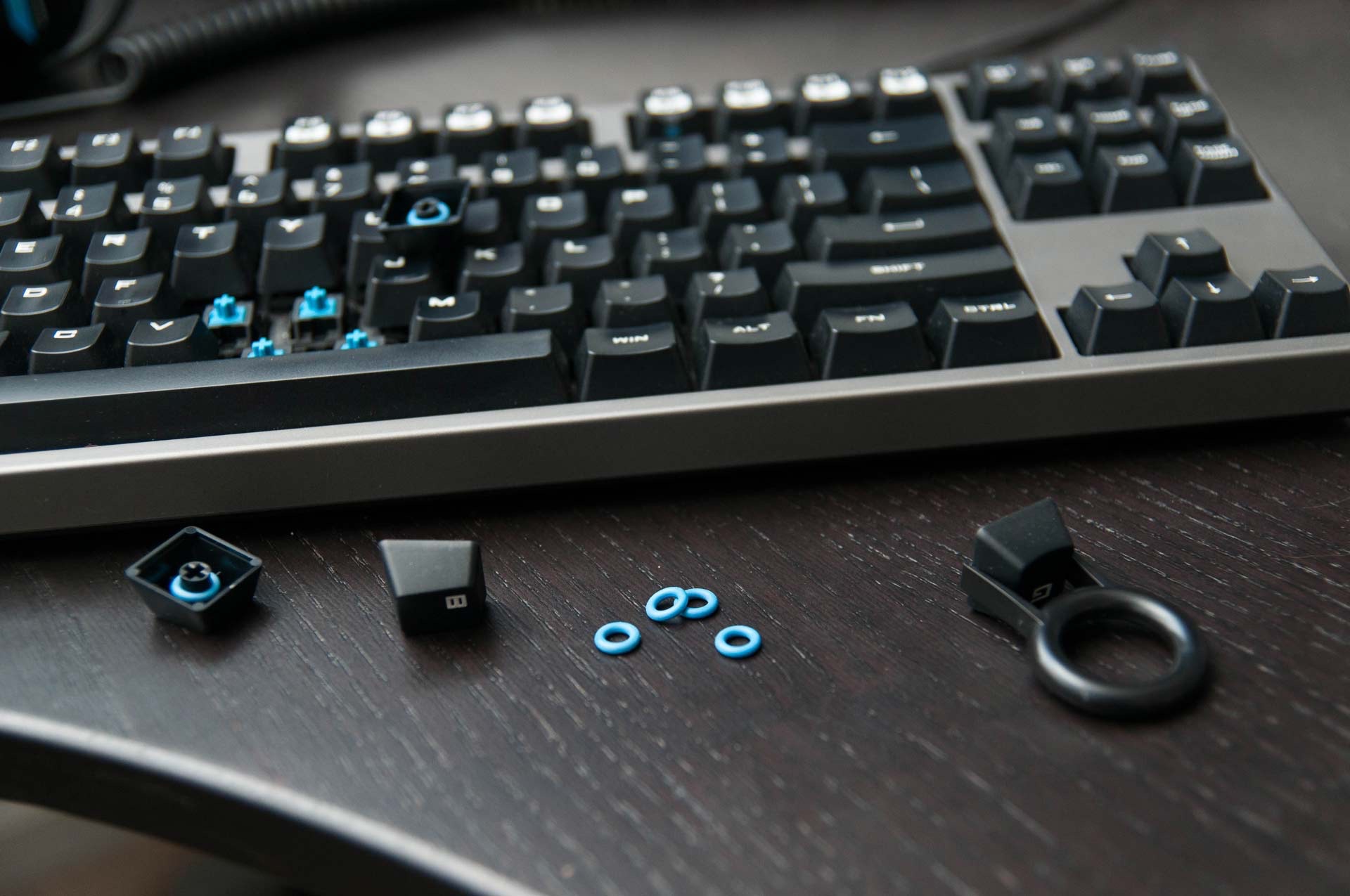 WASD Keyboards Cherry MX Switch Dampeners
We're big fans of mechanical keyboards at Tools & Toys for their distinct sound and feel, and the level of quality and longevity that comes with this genre of gadget. One of the possible downsides of mechanical keyboards is the long throw for each key. For heavy typers, this can result in a loud thud or clang at the end of every key press.
Luckily, the folks over at WASD Keyboards make switch dampeners for keyboards that use the Cherry MX line of switches. They offer two kit options for reducing the throw: 0.2mm (red) and 0.4mm (blue). Each kit contains 125 pieces, which is plenty for a full-size keyboard, and more than enough for a smaller tenkeyless keyboard.
Installation is simple, albeit repetitive. Just pull of the switch, slip an o-ring around the key stem, and press it back on. Repeat a few dozen times, and you're done. The keys will now bottom-out at a much shallower depth instead of plunging to the base of the keyboard. The softer and quieter feel of the key presses is a welcome change for this typist. Without the loud clangs and echoes from the keyboard, all you can hear are the beautiful Cherry MX switches click-clacking away.
Get the 0.2mm-reduction or 0.4mm-reduction kits for $18.00 each.