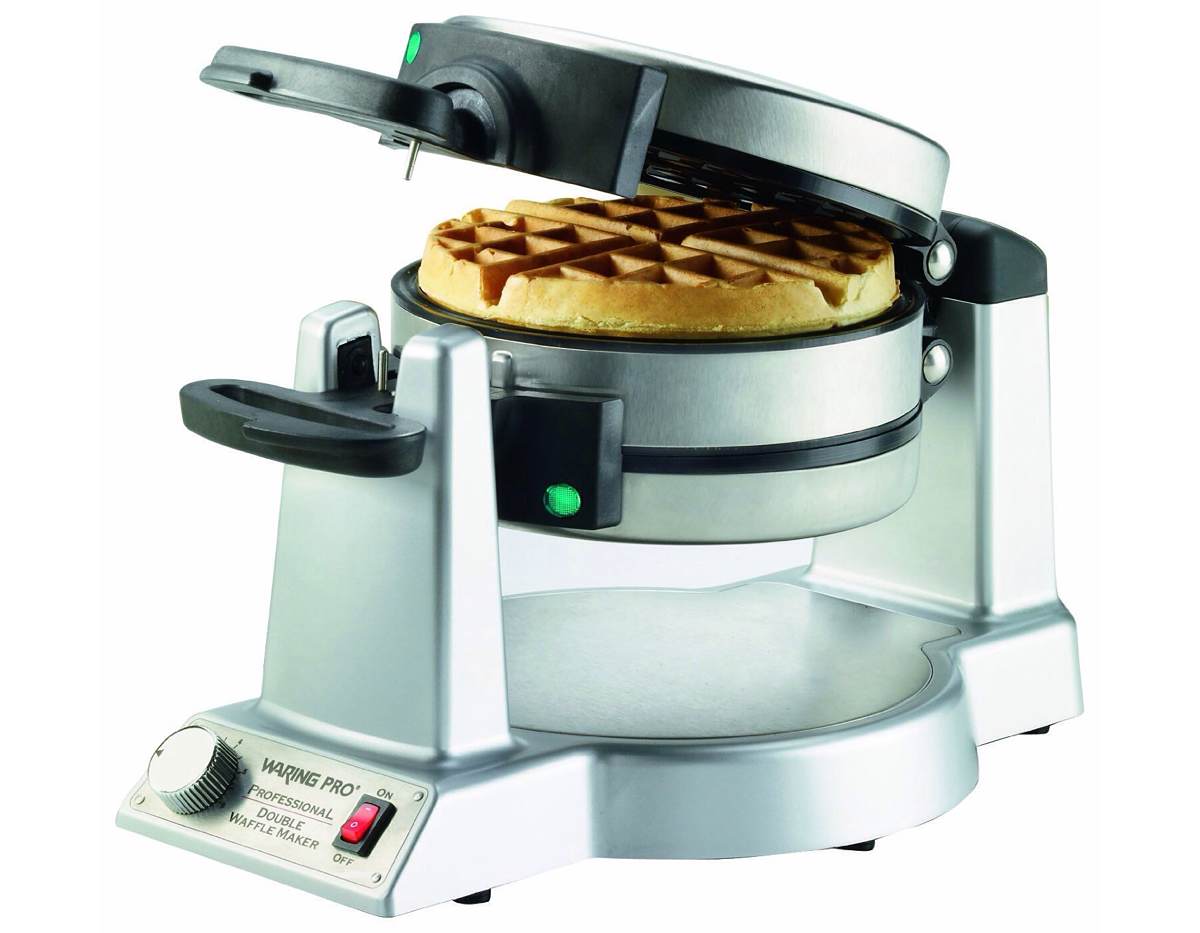 Waring Pro WMK600 Double Belgian-Waffle Maker
I grew up eating (and loving) cheap frozen waffles, so when my wife and I received a Belgian waffle maker as a wedding gift a few years ago, we didn't expect to use it much. Once we finally tried it though, we knew there was no going back.
The only downside is that the process is slow, especially noticeable when we have guests to feed. The Waring Pro WMK600 might be the answer to our problem, since it makes two full-sized waffles at the same time. Pour some batter, flip, pour batter into the other iron, flip, take the first waffle out, etc etc.
This baby can churn out waffles like nobody's business. It's admittedly a bit of a space hog though, so be wary of that before dropping the $92.
Watch a short-but-useful video review of the WMK600 here.