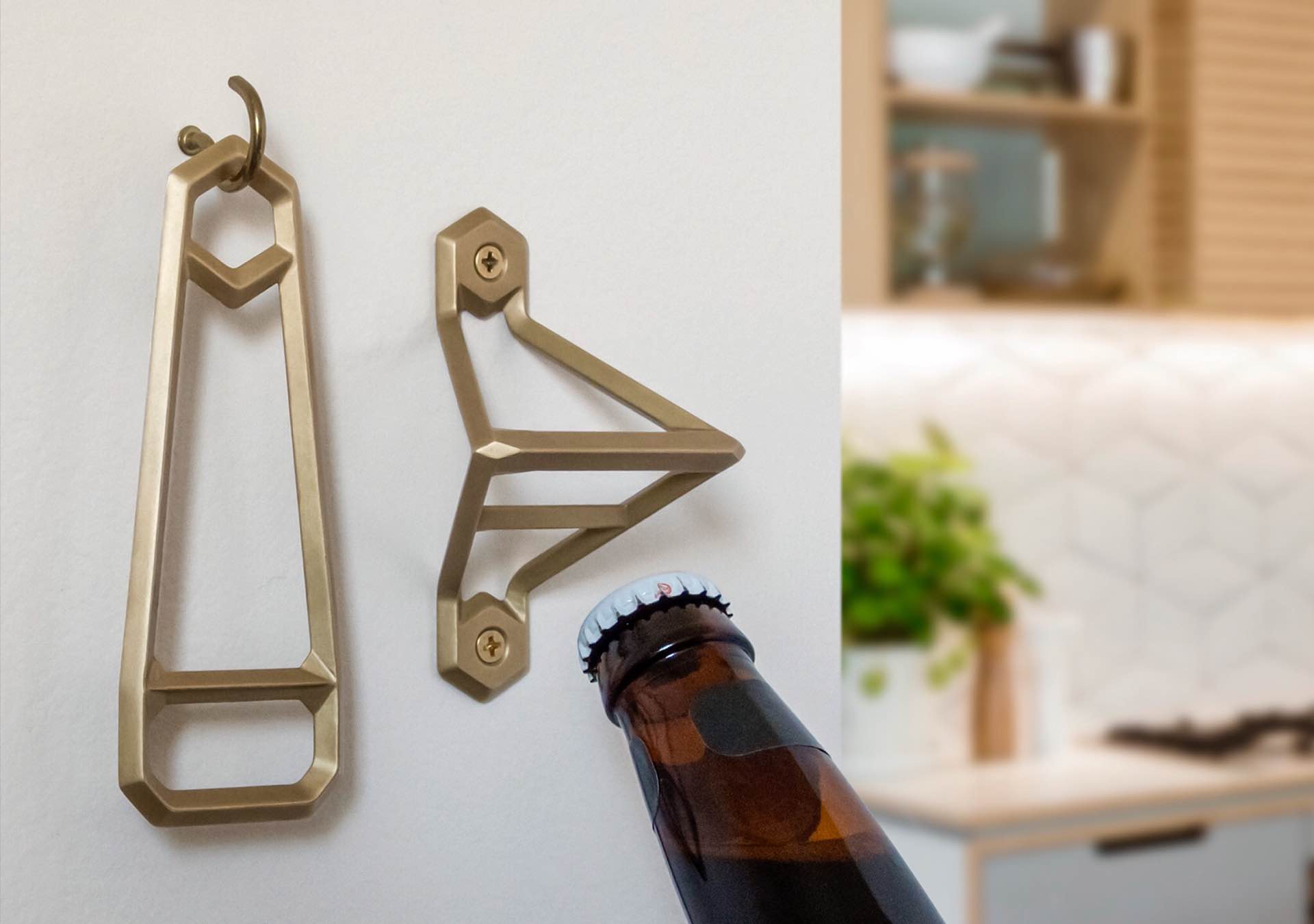 Wander Workshop's "Leverage" Bottle Openers [Kickstarter]
Wander Workshop is a family-run design studio made up of Brooklynite couple Mike Boylan and Danielle Pecora. Together they've designed a line of sleek, modern bottle openers cast from solid brass — dubbed the "Leverage Collection" — which can be backed on Kickstarter for another seven days (as of March 15th, 2017).
There are three models in the set, all of which come in two finishes (satin brass or blackened brass):
Leverage Wall-Mounted Bottle Opener — Includes two drywall plugs and two screws in a matching finish.
Leverage Handheld Bottle Opener
Leverage Key Hook — Includes a jump ring and a flat split ring in a matching finish. (This one's more of a bonus item than anything, but does open most bottles.)
They've got a variety of backer tiers to choose from, but if you want the whole set, you'll need to pledge $135 USD (free US shipping). They're not horribly far from their funding goal, and we'd love to see this project come to life. Go back it!