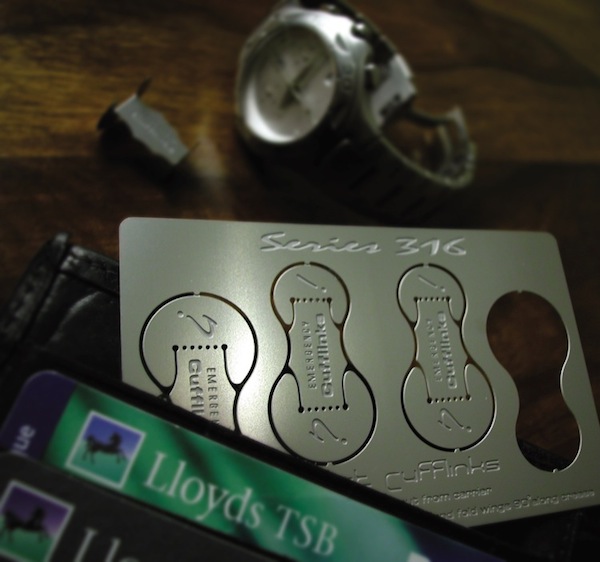 Wallet Emergency Cufflinks
Part of being a professional-dressed man is being prepared. The Wallet Emergency Cufflinks are designed with this in mind.
This stainless steel, business card sized sheet includes four emergency cufflinks. Simply pop them out and fold them over, and you'll be ready to save the world — and look good doing it, no matter your preparation time.