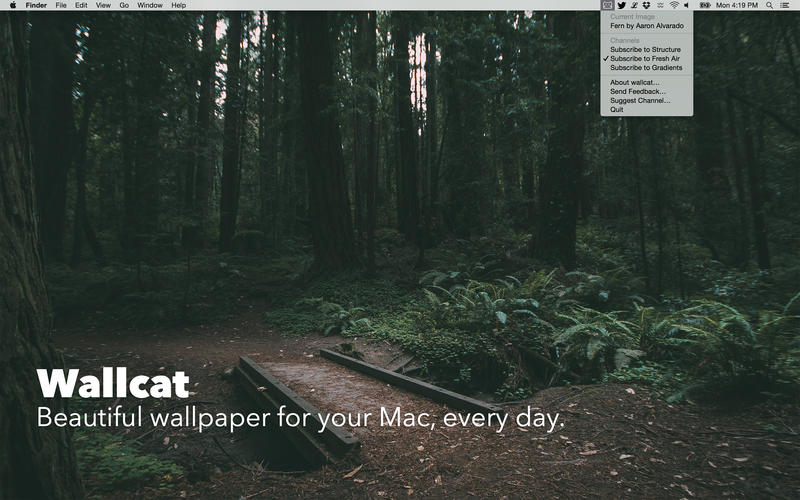 Wallcat – New Mac Wallpapers
Wallcat is a great Mac app that lives in your menu bar with one simple job. Every morning, it changes your wallpaper to something new. It's free, and it's fantastic. It works with dual monitors, and you can even have different types of images for each screen.
You can download Wallcat for free on the Mac App Store.