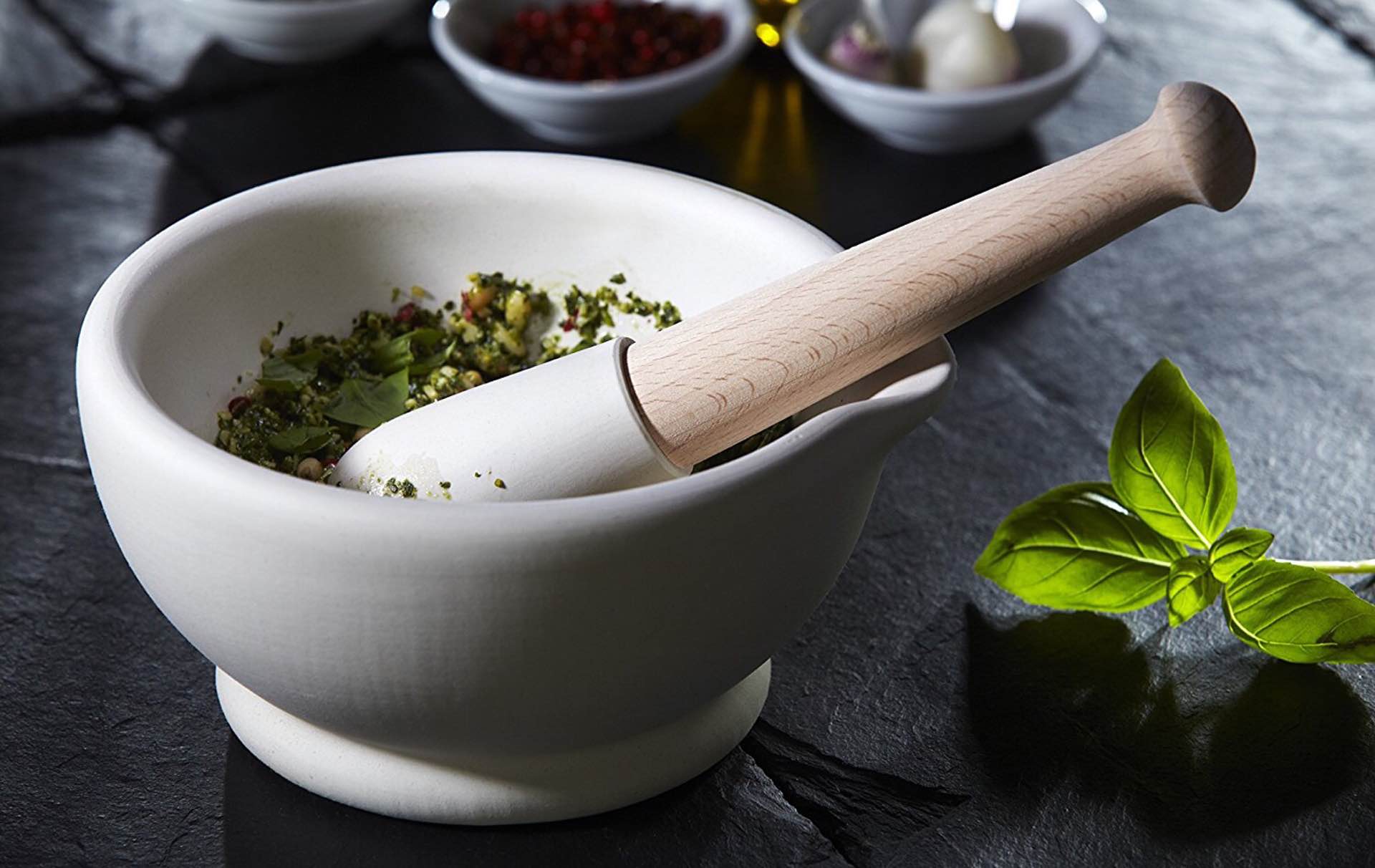 Wade Ceramics Milton Brook Mortar and Pestle
Once you've outfitted your home with some essential kitchen gear, another item that's fun to own is a mortar and pestle. They're great for grinding whole spices, crushing fresh herbs, preparing dry rubs for backyard cooking, making fresh salsa/guacamole/hummus/etc, and more.
This iconic mortar and pestle from Wade Ceramics' Milton Brook collection is a beautiful option. The unglazed porcelain surface not only offers just enough resistance for efficient grinding, but is also easy to clean later. The mortar is heavier than it looks — which helps keep it steady while you work — and the pestle's wooden beech handle provides a secure grip.
They offer many diameter sizes of the mortar to fit a variety of kitchens/needs: