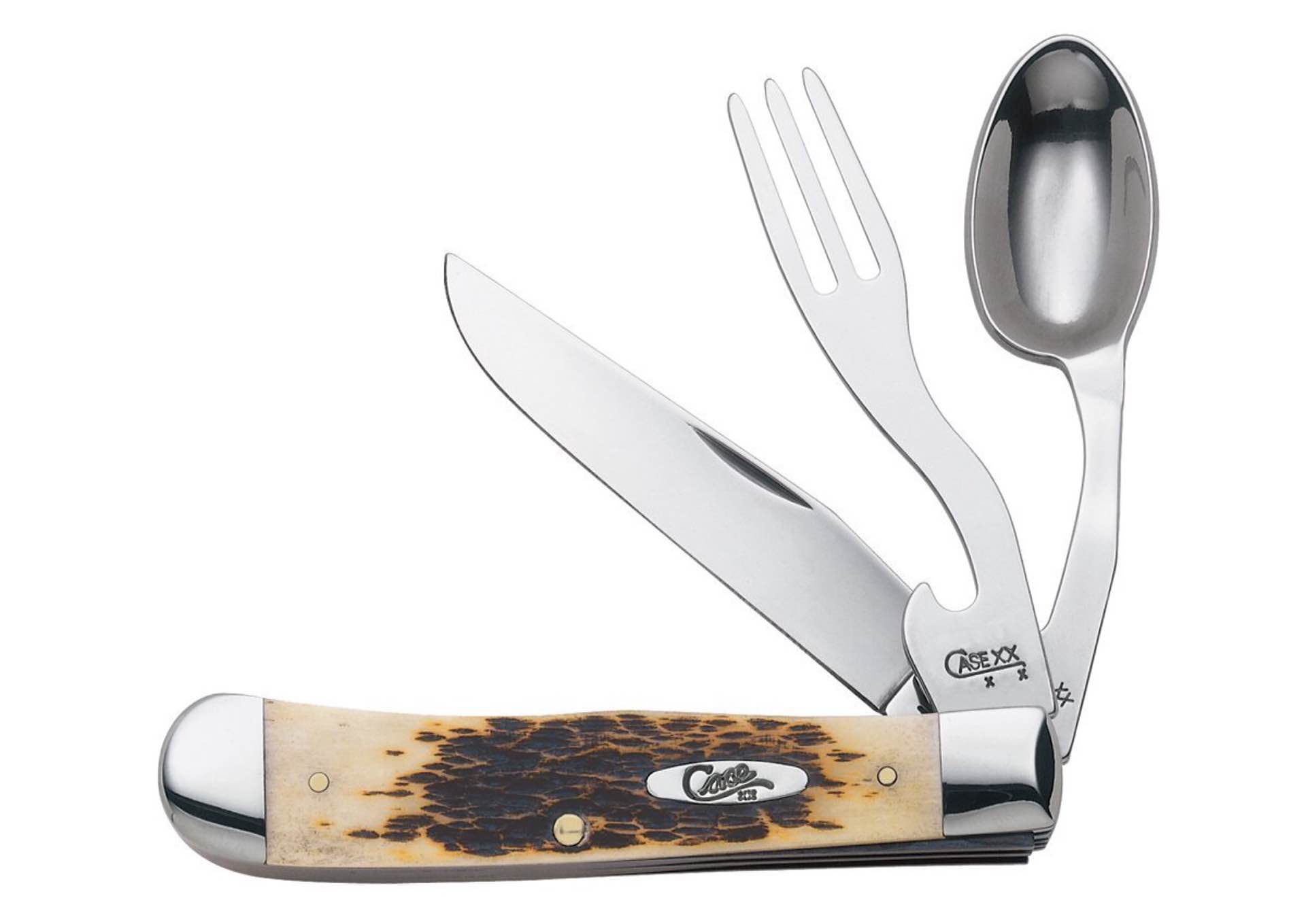 W.R. Case & Sons' Amber Bone "Hobo Knife"
The "Hobo" Knife by W.R. Case & Sons Cutlery Co. — arguably best known for their classic Trapper knife — is a cutlery set disguised as a pocket knife. It's got a stainless steel knife, fork, and spoon that can be tucked away while carrying or unfolded for eating. Useful on the trail or while traveling.
Once open, the fork and spoon can both slide and separate apart so you can use multiple utensils at once, as this video demonstrates at the 1:31 mark:
As you can also see there, the fork and spoon each have a can opener built into their respective handles.
Get the Hobo Knife for $78 at Amazon.